Mount Fitz Roy
Reaching the summit of Mount Fitz Roy can be done if you first apply for an Argentina reciprocity fee for attending Immigration requirements and then book your journey focused on holidays or casual work.
This is not for the casual climber and should only be attempted by those with plenty of experience. Let us help you on this mountaineering expedition by making the visa process easier at /apply-online/argentina
Everything you need to know can be found on our site. We will help you achieve future bragging rights to friends and family. After all, how many of them have climbed Monte Fitz Roy? Exactly.
Even if you are not the greatest climber in the world, you can definitely plan on making a trip down there. We promise there's more than climbing to the top, all 11,000+ feet, and back. Take shorter hikes and see breathtaking sights without having to scramble for oxygen molecules.
A 7-hour hike with an hour lunch can take you through several viewpoints and give picture perfect landscapes. Rest at Laguna Capri or other similar areas along the hike.
The top is where the best pictures can be taken but don't forget, getting there is half the fun, or so they say. Fitz Roy offers spectacular views for the everyday tourist as well as any professional photographer.
No two photos are the same and this runs true on hiking up the mountain. Located in the Andes mountain range in the ice field of Patagonia, Fitz Roy borders Argentina and Chile. For anyone wishing to explore this area, there are a few things to remember:
Wear comfortable hiking boots. Tennis shoes are not recommended as rocks get sharper and steeper the closer to the top you get. Hiking boots offer more grip and could be the determining point between seeing a view on your feet or while tumbling downward.

Bring water and food. Seems like pretty obvious advice but it´s detrimental to the quality of your hike. Pack a little extra if you have room. You never know when bad luck could make its way to you. If something happens and you end up stranded, having extra water or food will help.

Travel in pairs or a group. Solo hikes are never a good idea and should not be done. Always hike with a partner or more. Groups are even more ideal as it scares off wildlife and can come in handy if someone injures a body part.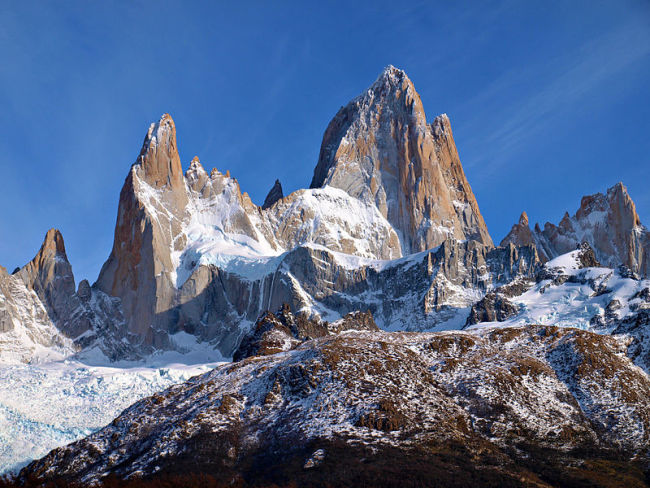 Bringing in all possible levels of hiking safety, remember to enjoy your trek up one of the world's most iconic mountain. We are sure you will fall in love with Mount Fitz Roy and come back for more at some point down the road.
Too can find more related info about immigration and Visa to Argentina Reciprocity Fee in dedicated to travelers for work or holidays.