Argentina is one of the most attractive countries for those who want to venture in to South America. Even with the current problem of COVID-19, this nation continues to attract tourists. If you want to know this place, you should obtain your Health Declaration on time. The Health Declaration is what is known as the Argentina 14 day quarantine requirement, so you must learn how to obtain it.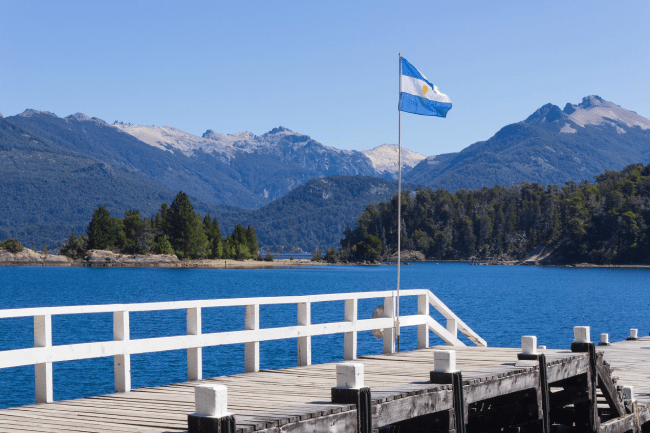 To apply for this document you need to follow a series of simple steps through a web form that iVisa.com offers you. Although you can also apply with the government page, this may take longer.
With iVisa.com, you save effort and several minutes of your day. Learn more about this process with the following questions.
Frequently Asked Questions (FAQs)
What is the Argentina Health Declaration?
The most important Argentina 14 day quarantine requirement is the Health Declaration, an authorization that allows you to enter the country by following all the instructions COVID-19 related. This document was launched to have better control of the entry of tourists while the COVID-19 lasts.
Remember that the COVID-19 pandemic has been a hard obstacle for many countries globally. Therefore, authorizations like the Argentina Health Declaration are important if you want to explore this destination with pleasure.
In case you don't apply for the Argentina Health Declaration, you could have troubles at the airport, so we suggest applying for it.
Do I need a COVID vaccine or vaccination certificate to enter Argentina?
Yes, Argentina has been taking steps to restore travel within its borders. In order to enter Argentina for tourism purposes, you'll need to display your COVID vaccine passport or vaccination certificate. All travelers who have spent 14 days in an African country must be fully vaccinated to enter Argentina.
The last dose must have been received at least 14 days before entering the country. Since information may change quickly, we advise you to follow up on the latest Argentinian travel updates and/or contact your local embassy.
Do I need to take a COVID-19 test to enter Argentina?
COVID test prior to arrival: PCR within 72 hours.
COVID test after arrival: All travelers who have spent 14 days in an African country will be antigen tested on arrival and PCR tested on day 10 to end quarantine. Fully vaccinated travelers are required to take a PCR test between the 3rd and 5th day after arrival in Argentina.
COVID test exemptions: Children under 6.
Do I have to quarantine when I get to Argentina?
Quarantine requirements- unvaccinated travelers: 7 days with a day 7 PCR to end quarantine

Quarantine testing- all travelers who have spent 14 days in an African country: 10 days with a day 10 PCR to end quarantine

Quarantine exemptions: There are no quarantine requirements for fully vaccinated travelers.
Can I apply online for the Argentina Health Declaration?
Yes, you can apply for this document via website, and you can use iVisa.com's page to get your document faster than ever. By using this service, you only have to follow a 3-step method that will take you about 20 minutes.
This document can be easily obtained online, so you can avoid going to the embassy.
What documents are required before applying for the Health Card?
We know that an online process is an excellent idea to receive a travel document, but you still need to provide certain requirements before applying online. However, since this process is automated, the requirements are quite easy to get:
You have to offer a scanned copy of your passport.
An email address where you'll get the Health Declaration.
Last but not least, you also need a Paypal account or a credit/debit card to pay for iVisa.com's service.
What are the processing times and prices?
When you apply for this document through the official government page, you have to wait a long time, and you also have to investigate the prices on your own. On the contrary, with iVisa.com, you don't have to spend so much time because you can get your document faster by only completing an easy online form. Therefore, you should know that the fee you pay includes great customer service and all the professional tools that safeguard your information.
You can choose any of the following processing options when applying with iVisa.com:
Standard Procedure Time: it has the most affordable price but also the longest waiting. Still, the waiting lasts just a few days.
Rush Processing Time: with this option, you receive your document faster by paying a higher but still affordable price.
Super Rush Processing Time: you can get your Health Declaration the fastest way possible with this alternative.
Keep in mind this information before applying online. Don't forget that you'll know the exact price on our application form before proceeding with the payment, so you won't be charged without knowing the exact price.
How can I apply for the Argentina Health Declaration?
By choosing iVisa.com, you can apply anytime and anywhere. The only thing you should do is to follow this 3-step system:
First, offer your basic details in the first questionnaire and select your favorite processing time.
Second, check that all the information you offered before is fine. Once you verify that everything's ok, you can use your credit/debit card or Paypal account to proceed with the payment.
The third and last step is to upload and attach the documents before clicking the "submit" button.
Double-check the spelling whenever necessary. Remember that you'll receive the document and other instructions via email, so the email address must be correct.
How much time do I need to apply?
This online form is quite simple, so you'll surely spend only 20 minutes completing it, if not less.
What should I do after I receive the email?
You'll receive the important steps about this document via email. You can download these instructions if you prefer to have it on hand when arriving at the airport.
Remember that only after your documents, including the Health Declaration, are verified through the security system, you can enter the country. You should also remember that you might need to follow a 7-day quarantine once you land in the country. Don't forget to stay safe while you're there to avoid the risk of contagion with the COVID-19.
Is it safe to apply with iVisa.com?
If you don't want to suffer from any mistakes that can ruin your vacation, trust a service such as iVisa.com to process your Argentina Health Declaration. We'll always make sure that your application is valid before traveling to this country. Additionally, we offer professional 24-hour phone and messaging customer service support to get your visa questions answered as fast as possible.
As you can see, we also accept payment methods that the Argentinian government doesn't, such as alternative currencies and payments with PayPal. We always work hard to safeguard all the information you provide because that's our main focus.
Where can I find more information about this document?
You can contact our customer service if you still have other doubts about this document in mind. Consider that our customer service is available 24/7. You can check iVisa.com's website as well if you want to find other information about travel safety tips.
If you're ready to have a hassle-free experience and a great visit to Argentina, get your Argentina Health Declaration, and we'll set everything up for you at the moment!