Organizing a trip to Armenia takes a bit of time and consideration. Nevertheless, there is one important aspect you should consider: Do I need a visa? Even so, you may be lucky enough to be eligible for the electronic visa system. If you are, you have the possibility to apply for an Armenia electronic visa. Perfect! iVisa is right here to guide you in the process. If you want to know more about the Armenia eVisa, you can find the answers to the most commonly asked questions in the following section.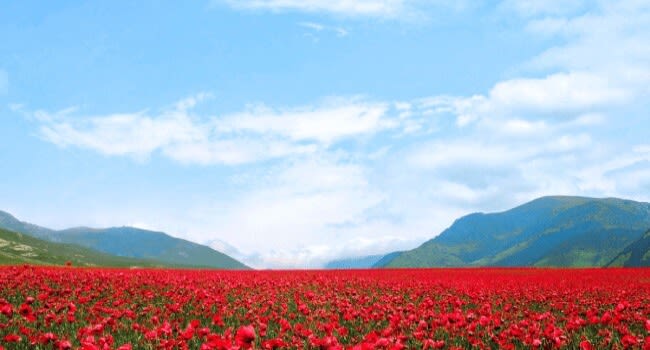 Frequently asked questions (FAQs)
I am a Malaysian citizen, do I have the possibility to apply for an Armenia eVisa?
Sure! Citizens of Malaysia, as well as many other nationalities, can obtain an Armenia eVisa.
What are the requirements for an Armenia eVisa?
The first step you need to do before you proceed to the application page is to check and see if you meet all the requirements for the application process. It is not a complicated task because the requirements are easy to meet. Here is what you need:
The validity of the passport – you have to confirm if the travel document remains valid for at least another 6 months from the arrival date in Armenia and has available at least one blank page for stamping.

Your digital photo – It is important to consider that it must have been taken in the last 3 months.

Arrival and departure date.

Information about the place of accommodation in Armenia – You just need a hotel booking confirmation or a simple letter if you will stay with friends or relatives.

E-mail – You will receive your Armenia visa by e-mail (PDF format). Present it in the boarding gate of your flight, you can use your smartphone. Other people prefer a physical copy.

Method of payment – iVisa accepts debit or credit cards as well as PayPal if you prefer.
How long will be my application process?
You have the control! Applying electronically for an Armenia visa using our smart iVisa service, means that you can choose one of the timeframes in which your application is processed, here are your options:
Standard - 7 Business Days.

Rush - 5 Business Days.

Super Rush - 3 Business Days
What is the cost of an Armenia e-visa?
The cost of an Armenia visa depends on the application processing time you prefer and the visa type you apply for. These are the options:
Standard processing - USD 31.00.

Rush processing - USD 53.00.

Super Rush processing - USD 69.00.
In case you want a long-term visa, you should know that you will have to pay more. The fees shown in the previous section are for the short-term Armenia visa. Here you can find the cost for the long-term visa:
Standard processing – USD 53.00.

Rush processing – USD 73.00.

Super Rush processing – USD 93.00.
How long is the Armenia eVisa valid for?
The short-term Armenia visa validity is 90 days after arrival, and the long-term validity is 180 days after arrival.
How many times can I enter Armenia with an e-visa?
Both the short-term and the long-term Armenia visa Single Entry.
What is the duration of stay of an Armenia e-visa?
You will be able to spend up to 21 days Per Entry in Armenia if you apply for a short-term Armenia visa. However, the long-term visa will allow you to stay for longer, exactly
120 days Per Entry.
Is the Armenia eVisa accepted at any point of entry?
No, if you plan on using an Armenia eVisa you need to select one of the following points of entry :
Zvartnots International Airport in Yerevan.

Ayrum railway station (Ayrum, Tavush Province, the border with Georgia).

Bagratashen, Tavush Province (border with Georgia).

Bavra, Shirak Province (border with Georgia).

Gogavan, Lori Province (border with Georgia).

Meghri, Syunik Province (border with Iran).