Visa Policy for Armenia
The Armenia Visa Policy is a list of rules and regulations that determines which travelers require a visa or travel authorization to visit the country and also which type of entry permit is required.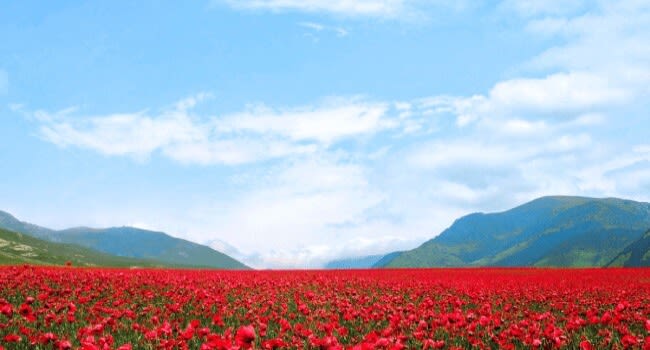 There are a few different types of visas to enter Armenia. The type required depends on the individual's country of origin, their purpose of traveling to Armenia, and the period they intend to spend in the country.
Armenia offers electronic travel documents for certain citizens, meaning that they can apply for these permits through an online form and without leaving home. These documents can be used to visit Armenia for short stays for several purposes, including tourism, but it doesn't authorize the holder to live or work there.
Some countries can obtain a visa on arrival for Armenia, which is not as easy as obtaining an electronic permit, as the visas on arrival tend to be more time-consuming. The visas on arrival are also valid for short stays. Over 70 countries are eligible for electronic permits, while a very small number of countries can obtain the visa on arrival. Over 120 different countries must apply at an embassy visa for Armenia to enter the country regardless of the purpose, even if it is for tourism. Also, some nationalities enjoy visa exemption for Armenia, meaning that they can easily visit the country using only their passport. 50 countries can enjoy this benefit. See below a complete guide to Armenia Visa Policy and regulations.
Tourist Visa Policy for Armenia
The tourist visa policy for Armenia declares that citizens of at least 190 different countries and territories need a visa of some description to visit the country for tourism. The good news is that there are many types of Armenian tourist visas, and most of them are easy to obtain because they're available online.
There is one type of electronic visa available only by filling an online form. It is called the Armenia Visitor Visa, and it is available to citizens of 70 different countries and territories. This document can be valid for 90 days or 6 months depending on the purposes of the applicant, and it allows the applicant to stay up to 21 days or 120 days per entry, depending on the type of validity. Those who cannot apply for the Armenia Visitor Visa may instead apply at an embassy or consulate to obtain a consular visa. This is more tedious because it involves going to the nearest diplomatic mission and applying in person.
However, there is also the option of applying for an Armenian visa on arrival, but this is available only if there's no other option for the applicant and the applicant doesn't need a consular visa. Otherwise, the traveler will be forced to return home. Get more information for each visa in the lines below.
Armenia Visitor Visa
The Armenia Visitor Visa is an online travel document that can be obtained by completing a quick online form and offering the necessary supporting documents.
The Armenia e-Visa is the easiest way to get a valid permit to travel to the country. This document is available for over 70 different countries and territories. According to the official information on the Armenia Visa Policy, travelers can choose between a 90 days Visitor Visa or a 180 days Visitor visa depending on their travel purposes. Each of these options also determines the maximum length of stay that's permitted: It can be 21 days or 120 days per entry.
The Armenia Visitor Visa can be used to enter the country for several reasons, including tourism, visiting family, and also business, cultural conferences, and medical services. To apply for this document the applicant needs a few basic items, like a valid passport and an email address. After that, the applicant can fill in an online form by offering passport details, as well as answering some questions about travel plans, health, and security. The applicant must then offer a digital copy (scan) of their passport and a recent photograph as supporting documents. The email address is necessary to obtain the document. See below a list of countries that can apply for an Armenia Visitor Visa:
Antigua and Barbuda
Bahamas
Bahrain
Barbados
Belize
Bhutan
Bolivia
Bosnia and Herzegovina
Brunei Darussalam
Cambodia
Canada
Chile
China
Colombia
Costa Rica
Cuba
Dominica
The Dominican Republic
Ecuador
El Salvador
Federated States of Micronesia
Fiji
Grenada
Guatemala
Guyana
Haiti
Honduras
India
Indonesia
Iran
Israel
Jamaica
Jordan
Kiribati
Kuwait
Laos
Lebanon
Macedonia
Malaysia
Maldives
the Marshall Islands
Mexico
Mongolia
Myanmar
Nauru
Nicaragua
North Korea
Oman
Palau
Panama
Papua New Guinea
Paraguay
Peru
Philippines
Saint Lucia
Saint Pierre and Miquelon
Saint Vincent and the Grenadines
the Solomon Islands
South Africa
Suriname
Taiwan
Thailand
Timor-Leste
Tonga
Trinidad and Tobago
Turkey
Turkmenistan
Tuvalu
Vanuatu
Venezuela
Armenia Visa on Arrival
The Armenia visa on arrival is a short-stay travel permit that can be purchased at border control upon arrival. According to the Armenia Visa Policy, citizens of a very small number of countries can obtain this type of document, with the majority of travelers being encouraged to either apply online if available or else go to an embassy or consulate. The visa on arrival for Armenia is issued only at certain entry points. Travelers can obtain this document at Zvartnots and Shirak International Airports.
This document is also available at Ayrum railway station on the border with Georgia, and a few land border checkpoints. These are:
Bagratashen, Tavush Province
Bavra, Shirak Province
Gogavan, Lori Province
Meghri, Syunik Province
This document requires applicants to stand in line at the border and wait to complete the application. To obtain this visa, it's necessary to bring all the necessary supporting documents (passport, sufficient funds, a passport-sized photo if necessary) because applicants who fail to complete the form adequately and meet the requirements will not be given a visa and will not be allowed to enter the country.
The only countries that are available for this visa are Saint Kitts and Nevis and Samoa.
Other Visa Information for Armenia
We remind all travelers that over 120 different nationalities must apply for an embassy visa for Armenia to visit for any reason or length of time. To verify if the traveler needs this visa or not, we recommend using our visa checker. In accordance with the Armenia Visa Policy, around 50 nationalities can currently enter Armenia visa-free. This information is also available at our visa checker.
Additionally, holders of passports issued by the largely unrecognized Nagorno-Karabakh Republic, also known as Artsakh, can also enter Armenia without a visa.