Planning a trip to Australia but nervous about the entry requirements? iVisa is here to answer all your questions about Australia's local authorities' rules and regulations that apply to travelers.
Known for its strict border control, Australia, or the Commonwealth of Australia, can be a daunting trip to prepare for; however, its sunny coastline and many islands are hard to resist.
However, you do not need to panic! We've compiled a complete guide to everything you need to know about Australian authorities' entry and exit requirements, including visas, travel documents, and COVID-19 protocols.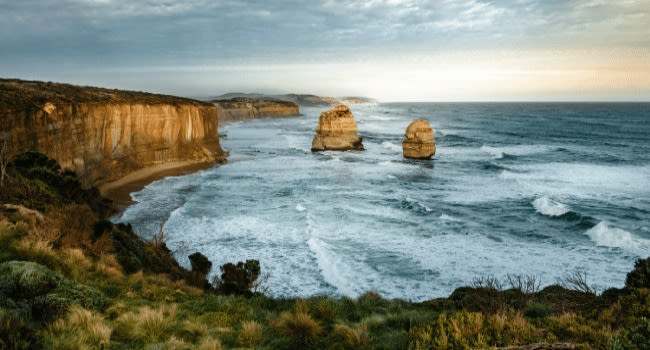 Australia travel requirements: documents required
Starting with the documents you will need to enter Australia, getting your visa should be the first step. Eligible countries who meet the Australia visa requirements can apply online. Only New Zealand passport holders may enter Australia visa-free.
Most other nationalities require a visa to travel to Australia. Depending on your nationality, there are various options, from the eVisitor visa for Europeans or the Australia ETA that applies to thirty-six other nationalities.
The type of Australian visa required will depend on your nationality, duration, and purpose of your visit. These are the different types of visas and travel documents you may need:
ETA
The Australia ETA is an Australian visa valid for certain passport holders only. A valid ETA enables visitors to stay for 90 days consecutively within 12 months. This can be for tourism, transit, or business purposes.
The following countries citizens are eligible to apply for the Australian ETA online:
| The United States | Canada | Brunei |
| --- | --- | --- |
| Hong Kong | Japan | Malaysia |
| Singapore | South Korea | |
eVisa
For those who do not qualify for an ETA, you may qualify for the eVisitor which is also valid for a 90-day consecutive stay within a year for tourism, transit, or business purposes. The eVisitor is only valid for passport holders of European Union member states. Meaning only citizens of the following countries can apply for the Australian eVisitor visa online:
| Andorra | Austria | Belgium | Bulgaria |
| --- | --- | --- | --- |
| Croatia | Cyprus | Czech Republic | Denmark |
| Estonia | Finland | France | Germany |
| Greece | Hungary | Iceland | Ireland |
| Italy | Latvia | Liechtenstein | Lithuania |
| Luxembourg | Malta | Monaco | The Netherlands |
| Norway | Poland | Portugal | Romania |
| San Marino | Slovakia | Slovenia | Spain |
| Sweden | Switzerland | United Kingdom — British citizens | Vatican City |
Australian Visitor visa
The Australian government allows citizens of other countries, except Somalia, who do not qualify to apply online for an Australia Visitor Visa, they must apply in person at their local Australian embassy or consulate.
The Visitor visa can be used for tourism and business and can be granted for three, six, or twelve months. One can only stay in Australia for three months when using an Australian visitor visa for business.
Student Visa
If you plan to study in Australia, you will need to apply for a student visa. The holder of a valid student visa may participate in eligible courses and bring their family members with them to the country.
This visa is usually granted for up to 5 years, depending on how long the student's course will be. It can be applied online while out of the country or within Australia while on another visa. Applicants must be at least six years old or over. If the applicant is a minor, they must have a welfare arrangement.
Working Holiday Visa
If you are planning to enjoy an extended holiday in Australia and intend to work within the country to fund your stay, and your reason for visiting does not fit into any of the other visa categories, then apply for a working holiday visa. This visa is valid for up to 12 months.
To qualify for this visa, the applicant must be between 18 and 30, or 18 to 35 if they are Canadian, Irish, or French and hold a valid passport from an eligible country.
Transit Visa
For those transiting through Australia, you will need to apply for a transit visa which allows you to stay in Australia for up to 72 hours, as long as you have a confirmed booking and permission to travel to your destination. However, if you have a different type of Australia visa, you will not need to apply for a separate transit visa.
We recommend applying for your Australian visa type before making other arrangements for your trip, like booking flights or confirming accommodation.
Incoming Passenger Card (IPC)
Finally, after receiving your visa, travelers arriving in Australia need to complete the Incoming Passenger Card as prescribed by local laws from the Australian Government. The purpose of the card is for visitors to identify themselves and provide the necessary information required by local authorities.
The purpose of the Incoming Passenger Card?
The Incoming Passenger Card (IPC) is no longer needed by passengers entering Australia. It previously served as:
a declaration of health and character requirements for non-citizens
a visa application form for Special Category Visa applicants and Norfolk Island Permanent Residents.
Who needs to complete a passenger card?
NOTE: The digital passenger declaration is no longer necessary to enter Australia.
Almost all travelers coming to Australia must complete and present the incoming passenger card. However, some are exempt from completing the passenger card. Citizens who refuse to complete an IPC may be penalized, while non-citizens may be penalized and even refused immigration clearance.
Rules for completing the incoming passenger card
The IPC must be completed in English and can be completed on behalf of another traveler, especially by parents or guardians of minors and carers of travelers with special needs. Every passenger must present their own completed card on arrival.
The process of filling out the form can be daunting, but iVisa has simplified the process for you. Read more about the IPC and the application process in our complete guide to the Australia Incoming Passenger Card.
Australia Health Requirements
Now that you have sorted out all your paperwork, let's dive into the COVID-19 restrictions and requirements to enter Australia.
According to the department of health, local authorities, and the Australian border force, those planning to indulge in international travel no longer need to carry any travel documents to prove their vaccination status or negative COVID-19 status.
There are also no quarantine requirements nor the need to complete a Digital Passenger Declaration or Maritime Travel Declaration. You also do not need to wear a mask during your travels unless requested by other countries you may be traveling from or to.
Australia Entry Requirements for US Citizens
Are you a US citizen still confused about which visa to apply for and which entry requirements you need to meet? Worry not. Here is everything you need to know:
To enter Australia, you will need a valid U.S. passport and a visa or approved Electronic Travel Authority (ETA). Most U.S. passport holders traveling to Australia for tourism or business purposes apply for the Electronic Travel Authority (ETA), which you can do through iVisa.
Overstaying your ETA or visa may result in exclusion, detention, and removal by the Australian Department of Home Affairs. Instead, if you need to extend your stay, contact home affairs immediately and begin the visa extension process.
Cost and processing time of an ETA with iVisa
When applying through iVisa means, the cost will depend on how quickly you want your visa to be processed. We offer three options:
Standard processing, which takes

24 hours

and costs

USD $69.99

.
Rush processing, which takes

4 hours

and costs

USD $111.99

.
Super rush processing, which takes

2 hours

and costs

USD $161.99

.
The prices above include the government visa fee of USD $20.00 and the iVisa processing fee, which varies depending on your selected option. To find out more, read our ultimate guide to Electronic Travel Authority.
Become an Australian citizen
Living in Australia and tired of applying for residency permits and visas? Ready to make a permanent move to the country? Here's how to become an Australian citizen.
To apply for citizenship, you must fill out an application form and pay the Department of Home Affairs' fee. If your application is successful, you will be invited to participate in the Australian citizenship ceremony and take the Australian Citizenship Pledge.
How to qualify to be a citizen?
There are three ways to qualify as an Australian citizen:
By birth: If you are born in Australia, and one or both of your parents are Australian citizens or permanent residents of Australia.
By descent: If you are the child of an Australian citizen, even if you are born overseas.
By grant: A non-citizen of Australia applying to become an Australian citizen for several reasons.
Australian Citizenship Requirements
If you are a non-citizen applying for citizenship by grant, you need to meet specific Australian citizenship requirements such as:
Being an Australian permanent resident.
Being over 16 years of age.
Having lived in Australia for at least four years, including 12 months as a permanent resident.
Of good character.
Citizenship Test
All applicants also need to pass a citizenship test based on their knowledge and understanding of Australian society, values, and history. The test also assesses their ability to speak the English language etc.
If you're still unsure about what you need, check Australia's visa requirements for your nationality using our visa checker tool or speak to our 24-hour customer service team.