The COVID-19 pandemic affected the travel industry worldwide, with movement restrictions and financial implications, impacting international and domestic flights. Each country had to set up local public health orders and procedures to protect its territory. The Australian government was one of those who developed national measures to track visitors and quickly report new cases. The Incoming Passenger Card became a mandatory document during the pandemic and helped the local authorities to control the cases without closing the country to tourism.
But since the vaccination, COVID-19 cases have declined, and governments have gradually relaxed the restrictions, travelers may ask: "Is there still a COVID-19 testing requirement?", "Do I need to present a vaccination certificate on arrival in Australia?" or even "Do I still need to apply for an Australia Incoming Passenger Card?". iVisa is here to help you with all those questions and ensure you're ready to travel to Australia hassle-free.
Read further information about the current COVID-19 travel restrictions in Australia and everything you need for this fantastic trip below.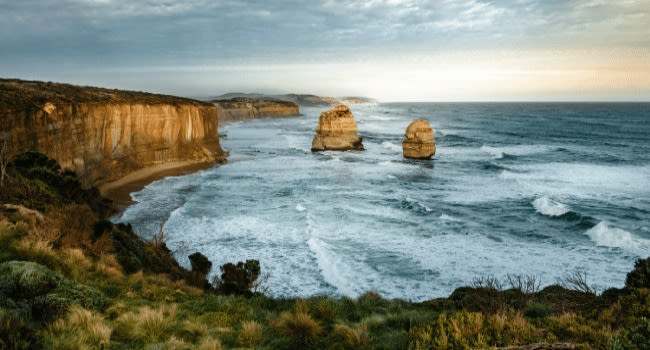 Australian COVID-19 Requirements
Is the Australia Digital Passenger Declaration (DPD) health form still required?
The Digital Passenger health declaration was one of the entry requirements in Australia during the COVID-19 pandemic. Travelers from all international flights had to present the document on arrival.
But since June 2022, you no longer require this Australia Health Declaration to enter the country. Other pandemic protocols, such as mask requirements or physical distancing, are no longer applicable. Hospital admissions are similar to pre-pandemic levels, so authorities think it is safe to relax the restrictions.
Anyway, it's an excellent idea to purchase travel insurance before the trip to cover any eventuality.
Are there COVID-19 testing requirements to enter Australia?
Currently, there are no specific requirements for COVID-19 testing in Australia. But of course, if you have symptoms and test positive, you should stay home.
Travel insurance is not mandatory to visit Australia, but the advice is to purchase one that covers COVID-19 to prevent additional expenses in case you need medical services there.
Do I need a COVID-19 vaccination certificate to enter Australia?
The COVID-19 vaccination passports are no longer mandatory to enter Australia. So, regardless of their vaccination status, people can travel, and vaccinated or unvaccinated travelers will have the same protocols visiting the country.
However, our travel advice is to stay up-to-date with information on the latest Australian travel requirements by contacting your local embassy before your trip.
Do I have to quarantine on arrival in Australia?
Since the Australian government left COVID-19 protocols, there are no quarantine requirements for people entering Australia. It's also not necessary for incoming travelers to carry health insurance, but our travel advice is that you shouldn't take the risk and purchase one.
Australia visa types
You chose Australia as your next destination, but do you already have an Australian visa for this trip? People entering Australia have to present the document on arrival. You can apply for a visa at the Australian embassy or consulate general, but many nationals can get an Australian ETA and an Australian eVisitor Visa. These are travel documents you can apply for online.
The Australian government has established electronic visas to facilitate travel for visitors. The Department of Foreign Affairs implemented different e-visas based on citizenship, so you can consult our iVisa checker tool to see which one you can apply for.
Electronic Travel Authority: Australia ETA
The Australian ETA is a travel authorization that is easy to obtain. It is an online visa application, so you can submit the form from the comfort of your home. Upload the required documents and receive the ETA via email. This visa is for tourism and business purposes, which allows Multiple Entry. During each visit, you may stay for 90 days Per Entry.
Unfortunately, just seven nationalities can apply for the Australia ETA. The United States, Canada, Brunei Darussalam, Hong Kong, Japan, Singapore, and South Korea are eligible for it.
Be aware that visitors cannot have any criminal convictions to apply for an ETA.
Australia eVisitor Visa
The Australia eVisitor Visa is another online e-Visa developed by the Department of Home Affairs to facilitate international travel without needing an appointment at the embassy for application. This document is part of a short-stay travel agreement with the European Union (EU).
Citizens of the following 35 countries are eligible for the Australia eVisitor Visa:
| Austria | Belgium | Bulgaria | Croatia | Cyprus | Czech Republic | Denmark |
| --- | --- | --- | --- | --- | --- | --- |
| Estonia | Finland | France | Germany | Greece | Hungary | Iceland |
| Ireland | Italy | Latvia | Liechtenstein | Lithuania | Luxembourg | Malta |
| Monaco | The Netherlands | Norway | Poland | Portugal | Romania | Republic of San Marino |
| Slovak Republic | Slovenia | Spain | Sweden | Switzerland | United Kingdom | Vatican City |
Travelers with an eVisitor Visa can travel to Australia for tourism and business purposes. This document allows multiple entries, but the maximum permitted stay is three months per visit.
Who can I contact for more information about Australian visas?
iVisa works to make travel easy for you. You can count on our services to apply for Australia visas and have a smooth arrival. If you have questions, you can reach iVisa's customer support via online chat or email at [email protected]. Our customer support is at your disposal 24/7 and is free of charge.