Planning your next trip to Australia? Here at iVisa.com we help you with this process online if you are a citizen of Germany.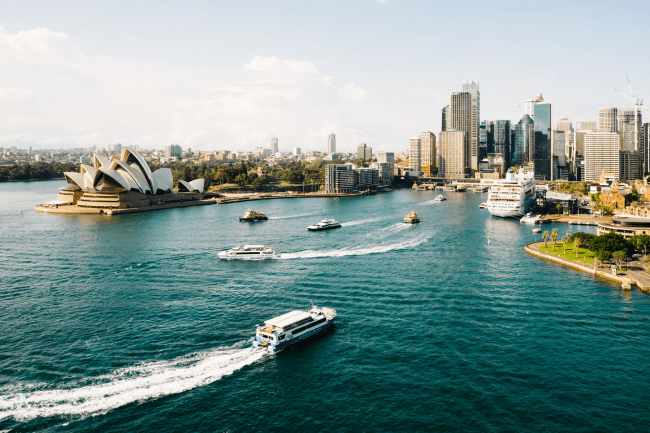 We will present you the most popular questions about this process of Australia ETA for Citizens of Germany.
Frequently Asked Questions
What is the Australia ETA?
Australia ETA is a program that allows some nationalities to apply for the visa in an easy and fast way. Germany is part of one of the countries on the list. The ETA can be used for business and touristic purposes.
How do I obtain the Australia ETA for Citizens of Germany?
For the Australia ETA for Citizens of Germany you can apply online. You don't need to do paperwork or go to the Australian embassy. At iVisa.com we help you complete your application in a very simple way.
What documents do I need to apply to the Australia ETA?
For the application to the Australia ETA for Citizens of Germany, you need these documents:
A valid passport: Your passport has to be valid for at least

90 days Per Entry

in Australia.
A mode of payment: You need to pay for iVisa.com's services before you can submit your application. iVisa.com accepts credit and debit cards.
How much time does this process take?
At IVisa.com we offer 3 options that you can adapt to your needs. It is up to you to choose the best option:
Standard Process: this takes more time, but you will save money.
Rush Process: This takes less time, but the cost is a bit more.
Super Rush Process: this is the best option for travelers in a hurry.
How much is the cost for this Australia ETA process?
The cost depends on which option you choose, the standard, the rush, or the super rush. The more you pay, the shorter Australia ETA for Citizens of Germany is.
Important: Right now this service is not available at iVisa.com, but will be soon!
How long can I stay in Australia with the ETA?
With theAustralia ETA for Citizens of Germany you can stay in Australia for a maximum of 90 days Per Entry.
Can I trust iVisa.com?
Of course, you can trust iniVisa.com. We make your trip easier, by processing the Australia ETA for Citizens of Germany easily. If you want to know more, we invite you to see our customer reviews. Check other experiences of our clients, and start your own experience soon!
I have other questions; how can I contact you?
No matter which one is your question for the Australia ETA for Citizens of Germany, we are here for you! We have an amazing support team that will help you. Feel free to write to us. With a service 24/7, you don't need to worry.
iVisa.com Recommends
Australia is a large country that is located in Oceania. Mainland Australia and the island of Tasmania make up this country, which is the sixth largest in the world. There are also numerous smaller islands within Australia. Whether you plan on visiting Australia alone or with family and friends, these destinations are sure to make you happy. Here are some suggestions for traveling to this amazing country.
If you're looking for winter activities, you'll find them in the beautiful Snowy Mountains, which span across southern New South Wales and northeastern Victoria. The range is filled with fresh snow during winter, which makes it one of the best places to experience snow sports in Australia. Aside from the skiing and snowboarding, you can also enjoy the local wildlife and nature reserves, which are both located close to the city. This part of Australia is perfect for hiking and exploring.
If you're looking for a vacation that offers unique animal species, then consider a trip to the Pinnacles of Nambung National Park, located in Western Australia. You can also hike or bike through the surrounding scenery, and take in the stunning views of the Australian outback. These national parks are a great escape from the busy city, and you can expect a lot of sun, sea life, and wildlife while visiting them. You'll find something to do in Australia for almost any interest.
Visiting the beautiful and diverse landscapes of Australia is a must-do for tourists. You can experience the traditional lifestyle of the natives and explore the national parks and other natural areas. During your visit, you should also stop by Brisbane, a cosmopolitan city that is a green city by nature. It is one of the most popular tourist destinations in the world, and it's the sixth largest country in the world.