The citizens of Singapore are among the nationalities that are eligible for an Australia ETA. As a Singaporean, instead of going to the nearest Australian diplomatic mission to apply for a visa, you can apply for an ETA online. iVisa can help with the application process, and you can get the document in as little as 24 hours.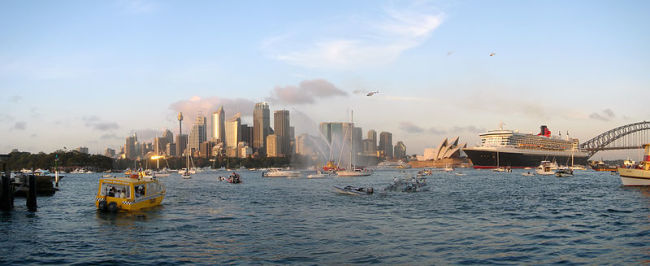 What are the requirements?
The most important thing you need to do is to fill in the application form, but before you do that, you should make sure that you have everything you need for a quick application process. iVisa does not ask for much, and your effort is actually minimal. Here is what you need to provide:
Valid passport – all applicants must have a valid passport. But that is not enough. The passport needs to be valid for at least another 6 months from the date of arrival in Australia.

Means of online payment – since this is an online application process we are talking about, you will be required to make the payment online. For that, you can use a credit or a debit card, but iVisa accepts PayPal as well.

E-mail address – an Australia ETA is electronically linked to your passport, so you do not need to print out the ETA, but we use e-mail as a means of communication, which is why we ask for an address.
Australia ETA for the citizens of Singapore – how to apply
Now that you have everything you need, you can proceed to fill in the application form. The form is easy to comprehend, and if you need any help, iVisa provides excellent customer support. You can call the service 24/7 with no charge.
The form consists of two simple steps:
The first step asks you to provide your personal information such as name, date of birth, address, e-mail, and so on. Passport information and travel details are necessary as well. At the same time, you must select a processing time. It establishes how fast your Australia ETA is issued. As you can imagine, the sooner you want it, the more you are charged for it. Here are your options:

Standard processing time – this is the slowest option iVisa puts at your disposal, but do not think that it takes days for your Australia ETA to be ready. In fact, your application is processed within 24 hours. As far as the fee is concerned, you will be charged USD 67.99.

Rush processing time – if you are looking for something faster, this option may be what you want. Your ETA will be ready within just 4 hours, but you will be charged USD 100.99.

Super Rush processing time – the fastest way to get your Australia ETA is if you opt for this processing time. You will get it in just 1 hour. Of course, it is more expensive as well. It costs USD 138.99.

Moving on to step two, you must make the payment and take a quick look at your form to check for errors. Keep in mind that mistakes can invalidate your Australia ETA, which is why we recommend that you double-check your form before submitting it. However, if you do make a mistake, we can reissue a new Australia ETA. When you are done, just hit the submit button.
The bottom line is that an Australia ETA for the citizens of Singapore is easy to obtain when you use the services rendered by iVisa. Your effort is minimal. The ETA is valid for 1 year after issued, and you can use it for Multiple Entry. You are allowed to stay in Australia for up to 90 days Per Entry.