The citizens of the Netherlands are among the few nationalities that qualify for an Australia ETA. Consequently, as a Dutch citizen, you can apply online for your travel document instead of going to the Australian embassy provided that your trip is for tourism or business purposes. iVisa can help you with the online application process so that you can obtain your ETA in just 30 minutes.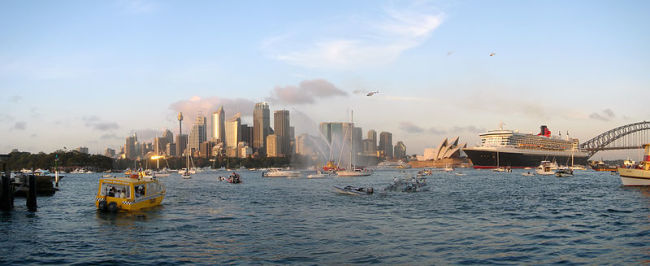 Australia ETA for the citizens of the Netherlands – requirements
As you can imagine, you need to meet a set of requirements before you begin the application process. However, that should be an easy task for you since you may already have everything necessary. Here is what you need:
Valid passport – all applicants must hold a valid passport that maintains its status for at least another 6 months from the date of arrival in Australia. Make sure to check its expiry date before you apply. If you do not comply, your application will be denied.
E-mail address – since this is an online application process, the confirmation for your Australia ETA arrives via e-mail in PDF format. The authorization is electronically linked to your passport. You do not have to print it out. But if it makes you more comfortable, you can have a copy on you when you leave.
Means of online payment – you cannot pay with cash for an online application process, which is why you should use a method that allows you to pay online. iVisa accepts credit or debit cards, but you can also use PayPal, Alipay, or WeChat.
Australia ETA for the citizens of the Netherlands – the online application form
After you put together all of the above, you are ready to proceed to the application page to fill in the online form. The task at hand should not take you more than 20 minutes of your time, but if you need assistance at any point, do not hesitate to contact iVisa's customer support. It is available 24/7 and does not charge.
The form you are asked to fill in is divided into three steps. Step one asks that you fill in the blanks with personal information such as name, address, e-mail, date of birth, country of origin, and so on. Passport info and travel details are also required. At the same time, you have to choose a processing time for your application, which determines the cost of your Australia ETA. iVisa gives you three options:
Standard processing – most applicants go for this option because it is the cheapest. It is also the slowest, but your application is processed within 24 hours. As for the cost, you are charged just $20.
Rush processing – if you want your Australia ETA a little faster, you can opt for this choice. Your electronic authorization is ready within 2 hours, and the fee is $50.
Super Rush processing – the fastest option is also the priciest. However, you will receive a confirmation of your ETA in only 30 minutes since the submission of your application. The cost for this option is of $70.
The second step consists of payment and revision. You must make sure that your form is error-free. The third step is the moment when you have to upload your application's supporting documents. After you complete all three steps, submit your request and iVisa will take it further. You will receive your ETA in the agreed timeframe.
The bottom line is that the online process of getting a Australia ETA for the citizens of the Netherlands is a piece of cake when you apply with iVisa. The electronic authorization is valid for 1 year since issue, time in which you can travel to Australia as many times as you need. However, the maximum duration of stay per entry is of 3 months.