If you plan to go to Australia anytime soon, you must check whether you need a visa or an electronic travel authorization. The latter is meant for visa-exempt nationalities. Getting either one of them is pretty easy since Australia's visa policy is quite lenient. However, you need to ensure that you meet the requirements first.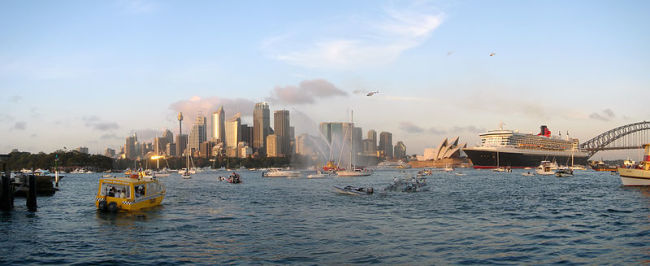 For an Australia ETA, the requirements are not challenging to meet. The first one is eligibility. You need to make sure that you qualify for an ETA. To find that out, you can use iVisa's Visa Checker. It is a smart but simple tool located in the top right corner of this page. Just click on it and follows the steps. You will see two drag-down menus. In the one on the left, you must select your country of origin as it says on the passport. In the right menu, you must choose Australia. The result will either tell you that you need a visa or that you qualify for an ETA. If the latter applies, you will be redirected to a page on which you can apply.
Apart from the eligibility requirement, you must have a passport. However, the rule is that the passport must be valid for at least another 6 months from the date of arrival in Australia. You should also keep in mind that an Australia ETA is valid for one year since issue, so if your passport expires before your ETA does, the latter becomes invalid as well. A new passport means that you need a new ETA.
Another requirement imposed by iVisa is that you have a method of payment. This method should allow you to make the payment online. Nevertheless, iVisa accepts multiple such means. It accepts credit or debit cards, but you can also pay using PayPal, Alipay, or WeChat. Whichever you find most convenient at the time. You will be asked to make the payment during the second step of the application form.
One last thing that iVisa asks of you is that you have an e-mail address. The Australia ETA is electronically linked to your passport, so you do not need a physical copy of the ETA. Nevertheless, we use e-mail as a means of communication with all our customers. For example, that is how we notify you that your ETA is ready or use. So make sure that you have access to the address and that there are no typos while you provide it for us.
Believe it or not, the three requirements above are pretty much it. However, there are two other aspects that you should bear in mind before leaving for Australia. When you arrive, you must not have tuberculosis. Secondly, as an ETA holder, you cannot have any criminal convictions for which the sentences (or sentences) total to one year or more. It makes no differences if the sentences are served or not.
The bottom line is that the Australia ETA requirements are nothing out of the ordinary. Chances are that you already have everything you need for a successful Australia ETA application process. If you have more questions about the requirements, do not hesitate to contact us. Our support service is available 24/7 and free of charge.