Australia, known as the Land Down Under, is situated in the Southern Hemisphere. Australia is the largest country in Oceania, the capital being Canberra and the largest city being Sydney. This is a place that you must surely visit. Australia is enriched with natural wonders, and it truly is a beautiful country.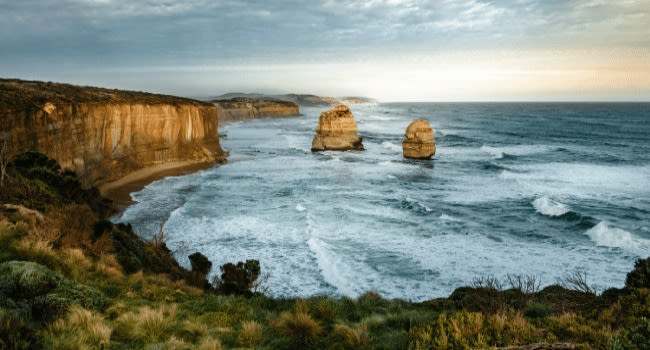 The Kakadu National Park is the best place to visit to get an idea about the biodiversity of this country. It has various types of vegetation, artifacts and painting, and a variety of water animals also.
The citizens of Estonia who are planning to visit Australia will need an Australia Visa. To obtain the Australian Visa for citizens of Estonia all you have to do is apply for it online via iVisa.com. No more tension about running to the embassy of Australia for the documents. You can get all of it done here.
Frequently Asked Questions
To know about the basics of the process to obtain the Australian Visa for citizens of Estonia, you can take a look at the questions answered here. These questions have all the information that you will need to fill the application form.
What documents are needed to apply for the Australian Visa?
The documents that you will need are listed below. For further help regarding the Australian Visa for citizens of Estonia, head over to iVisa.com.
You will need a proper email address because we will communicate with you and also send your Visa via email.
You will need to provide the details of your passport. Make sure that your passport has a 6 months validity at least including the date of your arrival in Australia.
You will have to provide a passport-size picture also.
You will need to have an online payment method since this entire process is done online.
What is the processing time and price of the Visa?
The three basic processing times and prices are mentioned here.
The first is Standard Processing (

USD 31.49

) which is the most reasonable option, choosing this option ensures you will get your documents within

4 days

.
The next option is Rush Processing (

USD 55.99

) which you pay an extra and receive your documents earlier that is within

2 days

.
The last option is Super Rush Processing (

USD 91.99

) which you can choose if you need your documents at the earliest. Pay a bit more and receive your documents within

24 hours

.
The price of the Visa may differ depending on the processing time you choose.
For how long can I stay in Australia with the Visa?
Once you acquire this Visa, the citizens of Estonia can stay in Australia for 90 days Per Entry. Visit iVisa.com and get started today.
How many times can I enter Australia with this Visa?
As you may have seen, applying for the Australia Visa for citizens of Estonia is really not that hard, you must also keep in mind that the Visa is valid for a period of one year, and you can enter Australia multiple times with this Visa.
Is it safe to trust iVisa.com?
There is nothing to worry about. You can surely trust iVisa.com as we guarantee to keep your information safe and secure at all times. You can also check out our website to know more about our security and safety measures.
In case of further queries, what am I supposed to do?
You can always contact us via email or log onto our website and write to us. Our customer service agents are available at all times, ready to answer any question you may have as soon as possible.
Visit iVisa.com and apply for your Australia Visa for citizens of Estonia.
iVisa.com Recommends
A country with more than 40 cities, Australia is truly amazing. You could stay at the Rhapsody resort which is a beautiful beach side resort with an amazing view. Then there's Maylands Lodge and Zagame's House too with absolutely mesmerizing hotel rooms and other public places. A few places that you can go out for dinner include David's Master Pot, Urban Greek, Farmhouse Kings Cross and The Messy Tomato.
The Sydney Opera House is a place that you must visit. It is the highlight of Australia. This place is a major tourist spot. The next place that you should visit is the Great Barrier Reef that is among one of the natural wonders of the world.
The Sydney Harbour Bridge is yet another popular tourist spot and this famous Bridge has also been featured in quite a few movies as well. The Blue Mountains National Park has a picturesque view from every angle honestly.
The climate of Australia is pretty pleasant all year round, and this weather is perfect for hiking, trekking, picnics and bike rides, camping, sunbathing, etc. Last but not least are the Koalas and the Kangaroos, the true pride and beauty of Australia.
Have an amazing trip to Australia! Regards iVisa.com.