Australia is a magnificent country that stands out for its wildlife, its extensive lands, and its culture mixed between modernity and Aboriginal tradition. That's why it never hurts to visit this country, especially if you want to venture into a terrain full of adventure.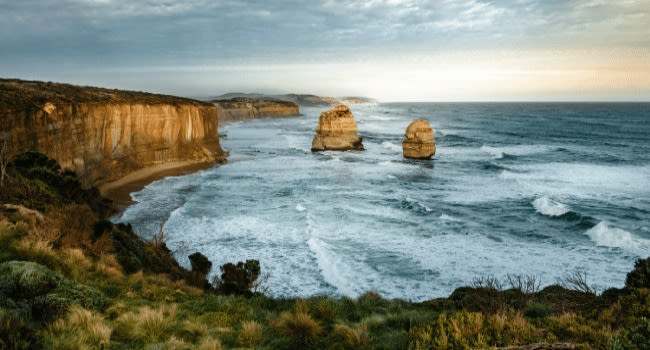 To enter Australia you have to check if you need an Australia eVisitor first. In the case of the Slovak passport, it's possible to obtain an Australia eVisitor, which is good news for you because you can save a lot of time and effort.
To learn more about the entire process of the Australia eVisitor visa for the citizens of Slovakia, keep reading the next section.
Frequently Asked Questions
What is an Australian eVisitor?
The Australian eVisitor is an electronic travel authorization. This authorization is obtained through an online form available at this link.
The eVisitor is part of the documents offered by the Australian ETA (Electronic Travel Authority) system. This system is enabled for those citizens who do not need a Paper Visa to enter the country, and that is why Slovakia is on the list.
Do I need an Australian eVisitor if I'm from Slovakia?
Yes, to enter Australia you need to have an Australia eVisitor for the citizens of Slovakia, at least if you have a Slovak passport.
If you're a citizen of another nationality living in Slovakia, we recommend you check with our visa checker first.
What documents do I need to get the Australia eVisitor for the citizens of Slovakia?
We won't ask you many things to get your eVisitor ready. We only ask you to provide the following:
Passport with at least 6-month of validity: You have to scan the information page and ensure that the format is in PNG, JPG, or JPEG.
Supporting documents: They will be required by the government as valid proof or evidence of your compelling reason to Travel to Australia.
Credit/Debit card or PayPal account: This is important to complete the payment.
Email address: you'll need this item to receive your eVisitor as fast and as safely as possible.
To see more information about the Australia eVisitor for the citizens of Slovakia, click on this link.
What is the price of the Australia eVisitor visa for the citizens of Slovakia?
The price you have to pay for your document will be determined by how fast you want to receive it. If you want your Australian eVisitor as fast as possible, you'll have to pay the biggest price. These are your options:
Standard processing: this is the slowest and cheapest option you are given. It takes

4 days

for your Australia eVisitor visa to be ready, and you only have to pay a small service fee of

USD 31.99

.
Rush processing: this is a faster option. iVisa.com processes your request within

2 days

, but you will be charged

USD 65.99

.
Super Rush processing: since this is the fastest option you can select while applying it is also the most expensive. You spend

USD 108.99

to receive your eVisitor visa, but your application is processed in just

24 hours

.
How can I get the Australia eVisitor visa for the citizens of Slovakia?
As soon as you gather all that's necessary, you can proceed to fill in the application form. That should not take you much time, but in case you need a little help, iVisa.com's customer support can be reached via phone or online chat 24/7 at no charge.
You will notice that iVisa.com split the application form into three steps:
During the first step, all you have to do is provide general information about yourself and your trip, as well as to select a processing time. Keep in mind that your decision is a factor that determines the cost of your Australia eVisitor visa.

Moving on to step number two, you have to handle the payment and review your form so that it doesn't have any mistakes.

The third step only wants you to upload the documents that support your application. After you go through all three steps, you can click on the submit button, and you are done.
You'd only have to wait for your eVisitor once it's ready. Remember that you'll get your Australia eVisitor via email inbox. We'll always inform you about this process by email, which is why we ask you to offer us a valid email address.
How much time do I need to get this document?
The application process we created at iVisa.com is quite easy-to-understand, so it shouldn't take you more than 15 or 20 minutes. However, don't forget that if you find issues while applying, you can always contact us.
Is iVisa.com a safe place to apply for an Australian eVisitor?
iVisa.com is probably one of the safest places to apply for an online travel document. We've been working on this topic for many years, which is why we've gotten thousands of positive reviews here. Not only our expertise is valuable, but also our work team because it does the best possible to process your eVisas quickly and safely.
You can feel relieved when using our online form, it has advanced software that won't put any detail in danger.
Get more information about the Australia eVisitor visa for the citizens of Slovakia!
You can find other useful tips and facts about the Australia eVisitor by entering this link. You'll be able to find a lot of valuable information there, including travel tips.
Nevertheless, if you find issues while completing the form or you prefer to get personal assistance, you can contact our super agents. They'll be ready to help you at any time.
If you're ready to get your Australian eVisitor, then click here. By taking into account the previous information we gave, you'll be ready to get your document fast and visit Australia soon!