Australia needs no introduction. It is home to the best wildlife on the planet and is resplendent with some of the most beautiful beaches in the world. It is a multicultural paradise for all adventurers and lovers of nature. You must visit the continent nation of Australia!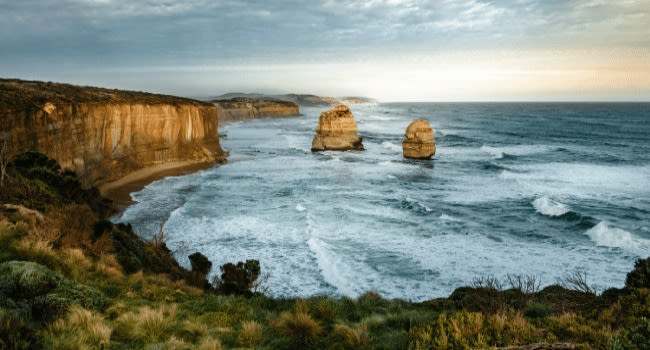 All Swiss citizens planning a trip to Australia can now avail of the Australia Visa for Switzerland citizens. With the arrival of this unique electronic travel authorization, visiting the exciting country has become easier than ever before.
Frequently Asked Questions
The Australia Visa for Switzerland citizens is a special document that is now available online. We have created a list of frequently asked questions for your research and find them below. You can then begin the online visa application and plan your trip to Australia today.
How much will the Australia Visa cost?
For all your Australia Visa for Switzerland citizens requirements, you can choose any of the following options as per your time constraints and budget requirements.
Standard processing: This is an affordable option (

USD 37.99

) if you have a few days (

4 days

) to spare before your trip.
Rush processing: It will cost you a little more (

USD 50.99

), but you will be able to get the eVisa well in advance (

2 days

).
Super rush processing: This is the best option for an urgent Visa application (

USD 71.99

), you will get your eVisa in just a few days (

24 hours

) without any hassle.
To apply for the Australia eVisa, visit iVisa.com.
Can I apply for the Australia eVisa if I am from Switzerland?
The Australia Visa for Switzerland citizens is a form of online travel authorization. The Australian eVisa form will not take more than 10 minutes of your time, all you need to do is fill a simple online application form.
Do people with Switzerland citizenship need a visa to travel to Australia?
The Australia eVisa option began in 2008 to make tourism in Australia more convenient than ever before. Swiss citizens are among the 38 nationalities that are allowed to visit Australia via an online visa. The Australia eVisa for Switzerland citizens is applicable for a year and allows multiple entries as well.
What is the application process for the Australia eVisa?
The application process can be done easily through iVisa.com. To get your Australia Visa for Switzerland citizens, you only have to go through the following steps:
Begin by adding your personal information to the application form on iVisa.com.
Choose a processing time and cost as per your requirements.
Upload the scanned copies of the documents as mentioned on the form.
After submitting the form, you will have to make the processing payment via your debit/credit card.
What other papers and documentation will I need to be able to enter Australia?
Apart from the Australia Visa for the citizens of Switzerland, there are other documents that you will need to be able to stay in Australia with an eVisa.
A valid Passport: You must carry a valid passport issued by the government of Australia. In addition, the passport must not expire for 3 months after your arrival in Australia.
Proof of good health You will need a medical certificate that ensures that you are fit to travel. Visit iVisa.com to stay up to date with the latest COVID guidelines as well.
A valid health insurance.
Valid email address: The Australia eVisa will be available to you online via email.
Proof of sufficient funds.
To know more about the Australia Visa for the citizens of Switzerland, you can read our recommendations.
Can I trust iVisa.com?
iVisa.com has been in this business for a long time, and thus we have built a wide network of experts. Our team will go through all your applications and ensure there are no mistakes during your application.
You can save your time and energy by applying for your Visa through a simple online form. It is a completely reliable procedure.
I have a few more questions, whom should I ask?
You can check our list of frequently answered questions and know more about the visa requirements for your Australia Visa for Switzerland citizens.
However, if you have any more questions regarding your travel plans, you can visit our website or write your queries to us via email [email protected].
iVisa.com Recommends
When in Australia, you cannot miss the iconic Sydney Opera House, a treat for all architecture enthusiasts of the world. It is close to the Royal Botanic Gardens, which you can visit immediately after you have explored the Opera House. The Great Barrier Marine Reef Park is a gorgeous part of the world that Australia is blessed with, home to more than 1600 species of fish and aquatic animals. The Uluru-Kata Tjuta National Park is also a treat to the eyes, is a tremendous park with red dome-shaped rocks that change colors throughout the day.
The Blue Mountains National Park also offers overwhelmingly beautiful sights of Australian wilderness and nature, it is also home to the Katoomba Scenic Railway and the Three Sisters rock formations.
Canberra, the capital city of Australia is an underrated gem that you must visit. You can take a tour spotting the many historical and governmental institutions located all around the city. Nambung National Park of Australia is home to the Pinnacles, large limestone formations located in remote Australia. You can also spot grey kangaroos hopping around as the sand from the dunes blows across the formations. The Gold Coast of Australia is one of a kind, you can lay back and relax here with your friends and family.
iVisa.com wishes you a safe and happy trip to Australia!