A very exciting destination to visit in Oceania is Australia. This warm and exotic country continues to attract attention due to its natural diversity and cultural richness. To be able to enter Australia without complications, it's important to have an Australia eVisitor on hand.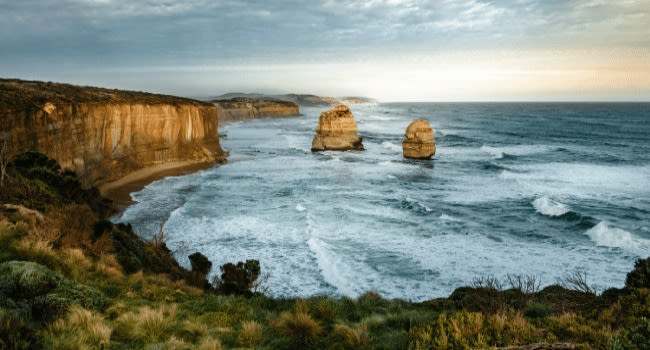 It should be noted that the Australia eVisitor is available only to certain citizens, including citizens of the Czech Republic.
It's not complicated to apply for the Australia eVisitor visa for the citizens of the Czech Republic, but for this, we advise you to consider the following information.
Frequently Asked Questions
What is an Australian eVisitor?
To enter Australia with your Czech passport, you need an Australian eVisitor. This is a type of travel document that's processed electronically and it gives you the insured pass to this country.
To obtain it without so much trouble, you just have to fill out an online form, which we have at your disposal at iVisa.com.
You can use this document only once for a short-term stay.
How long should the validity of my passport be if I want to get the Australian eVisitor?
As the Czech Republic is one of the countries that doesn't need a stamped visa to enter Australia, the requirements with the passport are less. Therefore, there's no minimum validity to enter Australia. The only important thing is that it's not expired when entering the country.
You can find out more information about the Australia eVisitor visa for the citizens of the Czech Republic here.
What items are necessary to get the Australia eVisitor visa for the citizens of the Czech Republic?
You can apply for your Australian eVisitor through official websites or the embassy, ​​but that could take a long time. On the other hand, with iVisa.com, you can apply for your document in a few minutes and thus only wait long enough to receive it in your email.
In order for you to apply for this document with us, you only need the following.
Passport: As it's the most important ID when traveling abroad. You have to scan the first page while applying, so don't forget about it.
Supporting documents: You might need these documents depending on personal circumstances. Some examples can be your flight ticket or your hotel reservation.
Credit/Debit card or PayPal account: This is necessary only for payments.
Email address: You'll need a valid email address to receive your eVisitor.
You can go to this link to learn more about the Australia eVisitor visa for the citizens of the Czech Republic.
What are the processing times and prices for the Australian eVisitor?
While filling in the form, you'll have to pay for the Australian eVisitor with us. However, the fees are small, and remember that they're necessary to make the process faster and safer for you. These fees are based on the following processing options:
Standard processing time: this processing time makes you wait

4 days

as long as you pay

USD 31.49

.
Rush processing time: this processing option makes you wait

2 days

, but the price would be

USD 55.99

.
Super Rush processing time: since this processing option makes you wait only for

24 hours

, the price increases to

USD 91.99

.
How can I apply for the Australia eVisitor?
It's quite easy to complete our application form because it only has 3 steps. You'll be able to get your eVisitor in your email inbox by following these steps:
In step one, you'll have to offer basic information like passport ID, full name, and email address. You'll be asked to select a processing time as well, which is important to know the total price for your document.

In step two, you'll have to continue with the payment platform (we won't charge you anything unless you know the total price). In this part, you also have to correct any mistakes you see. If your information is fine, then you can continue with the third step.

The third step is to attach the items required to the form, but this part changes from person to person. You might need to upload only the scanned copy of the passport or more things. Don't worry about it, we'll always give you the instructions on the screen.
Once you complete step three, just click the 'submit' part and wait for your Australia eVisitor via email inbox. In case you find problems with the form, reach out to iVisa.com's customer center.
How safe is iVisa.com?
At iVisa.com we can guarantee safety. We're a company that allows you to get many online travel documents only by completing an online form, but that doesn't mean you put your details in danger. That's not the case with us.
We've been delivering eVisas and other travel requirements for more than 6 years, and that's why we've got lots of positive commentaries on this link. Also, not only our experience is what makes us distinctive, but also our team that's always ready to assist you.
You don't have to worry about your personal information getting leaked when using our online application form.
Where can I get more information about the Australia eVisitor visa for the citizens of the Czech Republic?
You still have more tools to get information about the Australia eVisitor visa for the citizens of the Czech Republic. One of these tools is to visit our blog page on this link. Another one is to contact our super agents, especially if you prefer to get personal assistance while completing the online form.
But, if you just want to get your document as soon as possible, then click here and get ready for a safe and effortless process!