Visiting Australia is never boring. This country is famous for its wildlife, its extensive valleys, and its cultural heritage mixed between modernity and Aboriginal customs. That's why this country can be an exciting adventure if you want to explore a land full of exoticness.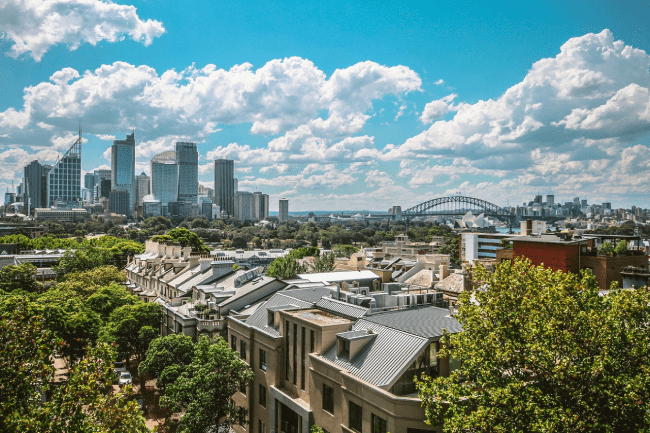 The first thing you have to check before entering Australia is if you need an Australia eVisitor. If you're from the United Kingdom then it's possible to obtain an Australia eVisitor, which is great news for you because this way you can save a lot of time for your trip.
If you want to get more information about the Australia eVisitor visa for the citizens of the United Kingdom, then continue reading the following section.
Frequently Asked Questions
What should I know first about the Australian eVisitor?
The first thing to consider about the eVisitor is that it works similarly to an electronic travel authorization. This document is received through an online form you can see here.
The eVisitor works with the Australian ETA (Electronic Travel Authority) policy. This visa-waiver policy is approved for those citizens who don't have to get a Paper Visa to enter Australia, which is why the United Kingdom is on the list.
Do I need an Australian eVisitor if I'm from the United Kingdom?
As a citizen of the United Kingdom, you do need an Australia eVisitor to enter this country. This is mandatory even in your case, as you don't need a Paper Visa.
However, if you're living in the UK but you're not a citizen of this country, we recommend you take a look at our visa checker first.
What documents do I need to get the Australia eVisitor for the citizens of the United Kingdom?
We don't need many things to process the eVisitor as fast and as easily as possible. We only ask you to get the following list of documents:
Passport with at least 6-month of validity: This is probably the most important document. You also have to scan the information page. The format must be PNG, JPG, or JPEG.
Supporting documents: The Australian government will ask you to provide valid documents for you to stay in Australia as a tourist.
Credit/Debit card or PayPal account: You can use any of them for payments.
Email address: This will be necessary to get your eVisitor online.
If you want to get more information about the Australia eVisitor for the citizens of the United Kingdom, go to this link.
What are the processing times and prices for the Australian eVisitor?
You'll have to pay for your Australian eVisitor while completing the online form, but the good thing is that you can choose one of the following prices depending on how fast you want to get the document:
Standard processing time: by choosing this processing time you'll need only

4 days

to get your Australia eVisitor visa. As for the price, it'll be

USD 25.49

.
Rush processing time: with this option, you'll only have to wait

2 days

, but the total price for it will be

USD 44.49

.
Super Rush processing time: this processing option is the most expensive as it costs

USD 77.99

, but it makes you wait

24 hours

.
How can I get the Australia eVisitor?
You can continue with the application form once you get everything ready (the items and documents required to apply). This process shouldn't take a lot of time as it's quite simple and it has only 3 steps:
In the first step you have to offer general information, including your trip purposes. You also have to choose a processing time for this part. Don't forget that the processing time you choose will decide the total price for your Australia eVisitor visa.

Following step number two, you have to continue with the payment and after that, you have to check your form to avoid mistakes.

The third step is the last part, where you have to attach the documents that support your application to the form. After you complete all three steps, you can send your form and finish everything.
You'd have to wait for your Australia eVisitor via email inbox according to the processing time you selected. You can always contact us if you find any issues while applying.
Is iVisa.com a safe website to apply for an Australian eVisitor?
iVisa.com is a guaranteed website that allows you to apply for many online travel documents. We've been issuing eVisas and other travel documents for more than 6 years, which is why we've received lots of positive reviews on this link.
Besides, not only our experience is what makes us different, but also our team that's always ready to help you.
Therefore, you can feel safe when using our online application form, it has modern software that won't put your personal info at risk at any time.
Find out more information about the Australia eVisitor visa for the citizens of the United Kingdom!
There's more information about the Australia eVisitor visa for the citizens of the United Kingdom on this link, but if you prefer to get personal attention, then we suggest you reach out to our super agents, especially if you have doubts while applying.
You can click here to apply for this document once you're ready for it! It'll be a lot easier by considering the information we previously offered.