The citizens of Vatican City who plan to travel to Australia for business or tourism are not required to get a visa from the nearest Australian embassy. They are eligible for an Australia eVisitor visa, in which case you can apply online. iVisa.com provides its services to get the travel document within a few hours.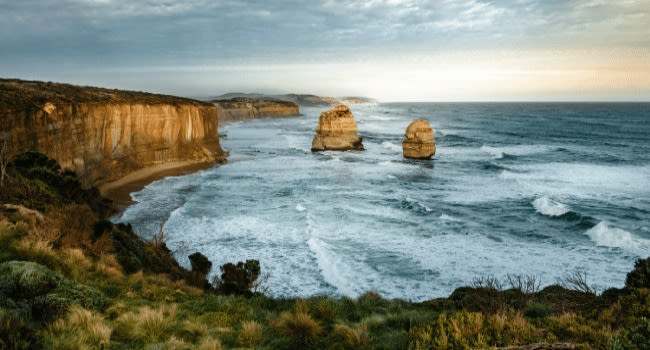 This is an easy-to-get document, but we invite you to see how to apply for it in the information below. Learn more about the Australia eVisitor Visa for the Citizens of Vatican City with us!
Frequently Asked Questions
What is an Australia eVisitor Visa?
The Australia eVisitor Visa for the Citizens of Vatican City is a travel authorization that allows your entry to Australia. It is electronically linked to your passport to streamline your travel and is aimed at tourists and business people.
This Australia eVisitor Visa is available to nationals of over 30 European countries, including the Vatican City.
What documents are necessary to apply for the Australia eVisitor Visa?
Before you access the application page and fill in the form, you need to make sure that you are equipped with everything necessary for a successful application process. That being said, you need the following:
Passport – All aspirants must have a passport at the time of their application. Moreover, the document should be valid for at least 6 months beyond your arrival in Australia.
E-mail address – We will send you the e-Visa by e-mail in PDF format. Nevertheless, since the document is electronically linked to your passport, you are not required to print it out.
Means of payment – Since the entire application process is online, it makes sense for the payment to be online too. Nonetheless, iVisa.com is versatile as far as that goes. You can pay using a credit/debit card.
Read more about the Australia eVisitor Visa for the Citizens of Vatican City in the next question.
What are the processing times and prices?
The cost of an Australia eVisitor Visa depends on a particular factor, and that is the amount of time you are willing to wait for it. We offer you three processing time alternatives so that you can choose the one that is most convenient for you. They are as follows:
Standard processing –

4 days

-

USD 28.49

Rush processing –

2 days

-

USD 49.99

Super rush processing –

24 hours

-

USD 80.99
How to apply for an Australia eVisitor Visa for the Citizens of Vatican City?
Whenever you think you are ready, you can proceed to fill in the application form. We are talking about an incredibly smooth task. However, if you have questions or doubts, you are free to contact iVisa.com's customer support.
The form you have to go through is broken down into three easy steps:
The first step asks you to fill in the form with general information about yourself and your trip, as well as the processing time for your application; this is the moment when you have to make your choice about the processing option.
The second step asks you to make the payment and review your form.
The third step asks you to upload the supporting items of your application. As soon as all three steps are complete, you can submit your request and iVisa.com will take it from there.
Is iVisa.com safe?
Yes, it is very safe to use our services to apply for an online visa. We do not share private information at any time, so you can trust us. Besides, our system has high protection against any unauthorised access.
Where can I get more information about the Australia eVisitor Visa for the Citizens of Vatican City?
If you want to get a better resolution about the Australia eVisitor Visa for the Citizens of Vatican City, start chattingwith one of our customer service agents. You can also get more details about this eVisitor on our website.
iVisa.com Recommends
Before heading out to Australia, you'll need three things: sunscreen, your surfboard, and your Australia eVisitor Visa for the Citizens of Vatican City. Well, you might not need a surfboard, but at least comfy clothes for a warm climate.
One of the most popular things in Australia is its beaches. With deep-blue waters and soft sands, you can easily relax at these beaches and forget about your busy lifestyles or stress at work.
As for our recommendations, we have a few, especially for surfers. First, we recommend Boomerang Beach, where you can find dolphins mimicking you underneath the water. This beach is rated as one of the best in New South Wales, so it's sure to give you excellent waves but also a beautiful view!
You can also go to The Well Beach in Victoria. It is a must for those who enjoy heavy waves and good surfing. This is your option if you are looking for adrenaline.
Regardless of what water you prefer (whether calm or rough) you cannot forget to visit Bondi Beach, one of the most iconic beaches in Australia thanks to its white sand curve.