Are you planning a trip to Australia but don't know what the requirements for entering the country are? Don't worry! You will learn everything you need to enter Australia in this article, including vaccination requirements, visas, and more.
As of 6 July 2022, Australia's border requirements have changed. Besides having a valid Australian visa applicable to your nationality, it is also essential to know the Australia vaccine requirements and other COVID-19 regulations to enter the country. Read on for more information and everything you need to know.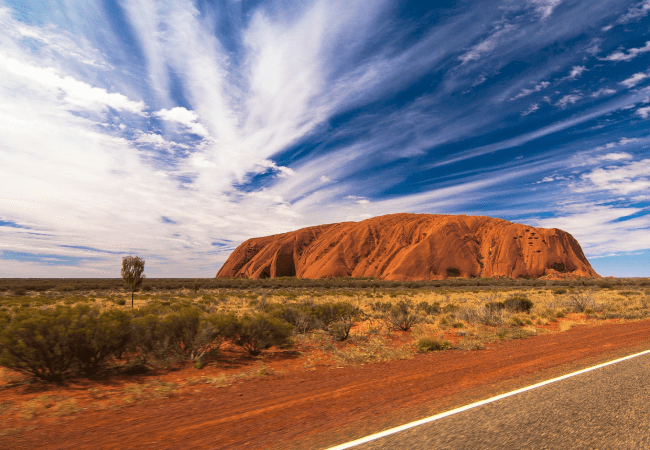 What are Australia's vaccine requirements?
Currently, people entering Australia do not need to show proof of their vaccination status. This means that both unvaccinated Australians and foreign nationals can enter the country. You also do not have to obtain a travel exemption.
What are the other COVID-19 requirements or restrictions to visit Australia?
International travel to Australia is permitted. There are currently no COVID-19 entry requirements in Australia, such as quarantine or pre-entry health testing. It is also not necessary anymore to fill out the Australian digital passenger declaration.
The use of masks is still mandatory on inbound international flights and some other settings. These health requirements are also maintained for domestic flights.
According to the Australian government, foreign travelers do not have to quarantine to enter Australia. Since information can change quickly, we always recommend that you keep track of the latest updates before you travel.
Why are vaccines necessary to travel safely?
Travel vaccinations prevent or slow down the spread of contagious diseases and viruses, such as COVID-19 measles, polio, mumps, chickenpox, whooping cough, diphtheria, tetanus, and influenza, as well as oncological diseases.
We are constantly exposed to many health risks, bacteria, and other microbes from birth. Our immune system protects us against infections by triggering several responses to neutralize microbes and limit their harmful effects.
Exposure to an infectious disease often gives us lifelong protection, so we don't get the same disease again. Our immune system "remembers" the microbe and already knows how to "beat" it, which is why vaccines exist.
What is the Australian e-Visitor Visa?
While there are no stringent COVID-19 requirements, you may still need a visa to enter Australia. Please use our convenient visa checker to find out which Australian visa you need. The Australian eVisitor Visa is a type of electronic document suitable for tourists traveling to Australia for tourism, business, or transit visits. This document is electronically linked to your passport.
It can also be used to visit friends and family and to study or volunteer for short periods of time. However, it does not allow travel for study or work as the main reason for travel. The e-Visitor visa is quick and easy to apply for and is available for over 30 nationalities.
This travel document allows foreign travelers to enter multiple times, but they can only stay for a maximum of 90 days Per Entry.
Travel requirements and required documents for the Australian e-Visitor visa
To obtain your Australian eVisitor visa, the following documents must be submitted in the processing process:
Passport details and validity: You need to scan your passport to provide your personal information. Your passport must also be valid for at least six months, although it is recommended to have more than one year of validity.
Email address: An email address is required to send you this travel document.
Payment details: You can pay for the process with a debit/credit card.
Do I need an Australian e-Visitor visa to transit?
This visa can also be used for transit travel within the country for trips to some of the nearby islands or to New Zealand. Remember that to reach the final destination, you must follow the guidelines and restrictions of that country.
The Department of Health recognizes tourists entering by air and their continuing connection to land or sea. All of them must follow the corresponding travel guidelines according to the government.
How to apply for the Australian e-Visitor visa online
This document can be processed very quickly. Just follow these three simple steps from the comfort of your home.
First: Complete our online questionnaire with your personal and travel details. Then, choose the procedure you need for your trip.
Second: This step corresponds to the payment. Remember that before processing the payment, it is advisable to review the information for any mistakes.
Third: Upload the necessary documents and submit your application.
Once the process is completed, you will receive the electronic document by email. If you do not find it in your inbox, it may be in SPAM.
What are the costs and processing time of the Australian e-Visitor Visa?
There are three processing alternatives with which you can process the travel document. They are as follows:
Standard Processing Time:

4 days

–

USD 22.99

.
Rush Processing Time:

2 days

–

USD 39.99

.
Super Rush Processing Time:

24 hours

–

USD 69.99

.
Prices may vary depending on the country of origin.
Best time to travel to Australia
Like other countries that are very big, it is difficult to determine the best time to travel to Australia because of the sheer size. Although Australia offers numerous activities throughout the year, there are several things to keep in mind.
If you are traveling to Sydney, Canberra, or New South Wales, choose to travel in the months from November to April. During this time you will find an average pleasant temperature of 21ºC. On the other hand, the rural areas of Nullarbor Plain, Kangaroo Island, and Adelaide are convenient to visit from March to August.
To visit Tasmania, the best time is between October and March, when temperatures are more pleasant and the vegetation is lush. Queensland can be visited at any time of the year, as its temperatures are enjoyable and the sun shines every day in this Australian region.
Depending on the activities you will be doing on your trip, we recommend having mosquito repellent to avoid any mosquito bites. On the other hand, there is no increased risk in the country of yellow fever transmission. All vaccines should, however, be up-to-date.
Where can I contact you?
If you have any questions about the Australian vaccine requirements, visas or other visa-related topics, you can contact our customer service team via chat or write at [email protected]. We are available 24/7.