When you have an Icelandic passport you can do many things because you have free entry to several countries, and that saves you from an uncomfortable visit to the embassy. Even so, there are times when it's still necessary to obtain a special entry document, such as an electronic visa or a travel authorization.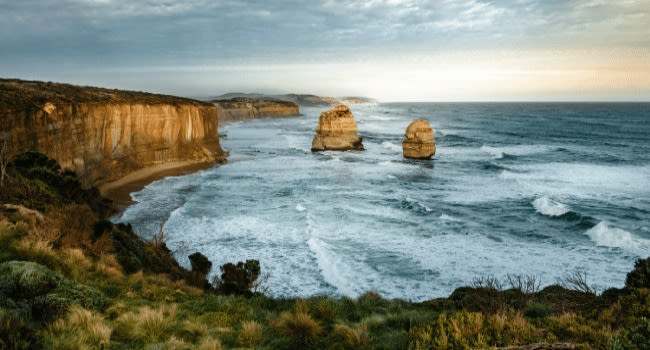 Such is the case of Australia because before entering this country you do not need an Australia visa for Icelanders, but an Australia eVisitor.
The Australian eVisitor can be found on our web portal, but before applying for it, we recommend that you consider the following list of questions.
Frequently Asked Questions
What is an Australian ETA or eVisitor?
Before applying for this document, you have to know its meaning. The eVisitor is one type of travel document that works with the Electronic Travel Authority (ETA) System. With this system, you can get an Australian ETA or Australian eVisitor depending on your country of origin. You can get both documents online and they work with an electronic link in your passport.
As for Icelanders, they only have to apply for the eVisitor. This document is useful for tourism or business purposes in Australia. However, if you want to study or live in Australia, you might need another type of document or visa.
The eVisitor enables you to stay in Australia for 90 days Per Entry once you enter and it's valid for 1 year after arrival.
What do I need to obtain an Australia visa for Icelanders?
As an Icelander citizen, you only have to get the Australia eVisitor to enter this country. Also, don't forget that this document is useful to make a tourist or business visit, so if you want to study or live long-term, you'll have to visit your local Australian embassy.
For your convenience, you can use iVisa.com to apply for the eVisitor or ETA, but take into account that we do not offer the paper visa.
An online application is enormously easier than visiting an Australian embassy, so you have a great advantage on that side.
However, the online application might be easier but it doesn't mean that you don't need some items first. These items aren't difficult to find, these are:
A valid passport when you fly to Australia and a scanned copy for the application.
A credit/debit card (or even a Paypal account) to pay for the eVisitor.
The last thing you need is an email address for confirmation.
You can check this link if you want to get more information about the Australia visa for Icelanders.
What is the price of an Australia eVisitor?
One good advantage of the Australian eVisitor is that it isn't expensive because it's an online document. Keep in mind that we charge you a small fee because we process your document the fastest way possible to save you a lot of tedious work. You don't want to spend hours using complicated forms or standing in a long line. That's why we're ready to help you with our services.
Besides, you can pay according to your urgency as we have 3 different processing times:
Standard processing: which is the least expensive alternative. The entire amount reaches

USD 25.99

. As for the processing time, you only have to wait

4 days

.
Rush Processing: this option is quite faster compared to the first one. You'll get your Australia eVisitor in no more than

2 days

. But the price increases to

USD 46.49

now.
Super Rush processing: which is the fastest processing time, so it will make you wait only

24 hours

, and you'll be charged with the total price of

USD 75.99

.
How is the application process on iVisa.com?
We offer a straightforward and quick online form. This application form is broken down into three steps that won't make you spend much time:
The first part of the process is to complete the form with your basic details, including passport ID and also full name. Then, you have to choose the processing time you consider more suitable for your travel arrangements.
The second part is to review the information written in the first step and continue with the payment.
The third part is to attach the documents required to the online form and click the 'submit' button once you feel ready with it.
You can see now that getting an Australia eVisitor is not challenging at all when you use iVisa.com's online services. You don't need to take a trip to the embassy nor waste many hours on complicated websites.
How long should the validity of my passport be if I have to apply for the Australian e-Visitor?
As for the validity of your passport, there's no minimum required to enter Australia. You only have to make sure that it's valid (not expired) and don't forget your Australia eVisitor when boarding your flight and when entering Australia.
Do I have to apply for an ETA if I'm just passing through?
This document isn't necessary if you stay in the transit area for no more than 8 hours, or as long as you have the proper documentation to stay there. However, some nationalities might need a transit visa. Please check this website for more details about this topic.
What does the eVisitor allow me to do in Australia?
By having the Australian eVisitor, you can stay there for tourism or business purposes. In other words, you can use it to make general business, to take part in a conference, or simply to visit the most interesting spots in Australia.
Is iVisa.com safe?
Yes, it's very safe to use our services! At iVisa.com we recognize that safety is not something to take for granted, and that's why we have a top-notch system that's continually updated so that your information can stay safe.
Where can I find more information about the Australia visa for Sammarinese?
Having doubts about this online procedure is quite normal, even if you've already checked our previous guide. You can always get personal attention by chatting with one of our super agents here. Besides, you can also find more useful info about the Australia visa for Icelanders here.
Click here to apply for an eVisitor and get ready to enjoy all the beauty hidden in Australia.