According to Australia's visa policy, most nationalities must obtain a visa if they want to enter the country. But, some nationalities can simply apply for an Australia ETA, specifically those who're under the Australian visa-waiver program, better known as ETA System.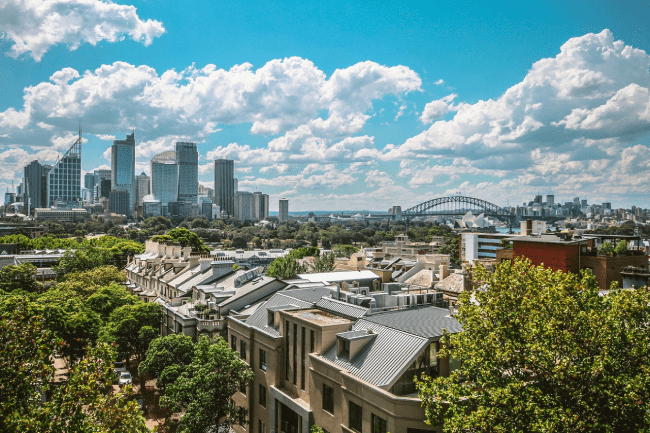 To check if you're one of the lucky countries or not, you only need to take a look at our homepage and use iVisa.com's Visa Checker. It's not difficult to use it as you only need to select the country of origin and 'Australia' as the main destination. You'll get the required information in a few seconds.
Fortunately, you can see if you can get an ETA for Australia online by reading the FAQs in this article.
Frequently Asked Questions
Should I apply for an Australian ETA if I want to visit the country?
One of the first things you have to do before traveling to any country is to check the requirements the authorities will ask for at the airport. Therefore, you cannot forget to check if you're eligible for the Australian ETA or not. We can tell you that some nations like the US, the UK, and Ireland can apply for it as they're entitled to visa-free entry.
We highly suggest applying for the ETA before traveling to Australia, but not without checking if you need it first. Don't forget that you can confirm this information by using our visa checker.
Keep in mind that the ETA system allows you to stay in Australia for a maximum of 90 days Per Entry over 1 year after issued.
What documents do I need to apply for it?
To get an ETA for Australia online, you don't need much documentation, and you may already have everything that's required. iVisa.com will ask for the following:
Valid passport: this is probably the most important, so make sure that it remains valid while you visit Australia.
Means of online payment: since this is an online application, you'll have to make the payment online. For that, you can use a credit or a debit card, but iVisa.com accepts PayPal too.
E-mail address: an Australia ETA is electronically linked to your passport, so you don't need to print it out, but we use e-mail as a means of communication, which is why we ask for a valid email address.
What is the price of the Australian ETA on iVisa.com?
Keep in mind that if you use iVisa.com you can get your Australia ETA from a choice of three different processing times. In general, you must pay a higher price if you want to receive your document faster. These are the options we have available on iVisa.com:
Standard processing time: this is the slowest processing time iVisa.com puts at your disposal, which is why it's also the less expensive. It costs

USD 55.00

, and you have to wait

24 hours

.
Rush processing time: with this processing time you only need to wait

4 hours

for your document, and you have to pay

USD 85.00

this time.
Super Rush processing time: the quickest way to get your Australia ETA is with the Super Rush processing. You'll receive the ETA in just

1 hour

, but it costs

USD 120.00

.
How can I get an ETA for Australia online?
The entire application process is online, but you still have to fill in an application form. Luckily for you, iVisa.com designed a straightforward online form so that you don't spend more than 15 minutes completing it. Furthermore, if you need assistance while completing the form, iVisa.com has an excellent support service that's available every day of the week and at every hour.
The application form has three steps you need to follow.
The first one asks for personal information, some details about your trip, and passport info. You must also choose the processing time you want to get your document on time.
The second step is about payment and revision. In this part, you have to ensure that your online form doesn't have mistakes because it could cancel your application.
The last step is to upload any other document required and after that, click the submit button to finish the process.
Remember that once you finish this process, you'll only have to wait for your document via email inbox without having to visit the embassy. At iVisa.com we work with direct contact with the official authorities, so you don't have to deal with them.
Can I get an ETA for Australia online?
To answer your question, yes, you can get an ETA for Australia online if you're eligible for one. iVisa.com makes the application process convenient so that you have a positive experience. The Australia ETA is valid for 1 year after issued or until your passport expires (if that happens sooner). You are granted Multiple Entry, but you can only stay in Australia for up to 90 days Per Entry.
How much time do I need to apply?
This online form is so uncomplicated that it shouldn't take you much time. We can ensure that in less than 10 minutes you'll be ready with your Australian ETA and you'll only have to wait for it via email.
How safe is iVisa.com's service?
Paperwork shouldn't be something to be worried about when you're planning a trip, which is why we recommend using iVisa.com. Our services are totally reliable and they don't endanger your personal details.
Where can I get other details about the Australian ETA or eVisitor?
Feel free to apply for your Australian ETA whenever you're ready, but don't feel bad if you still have questions about the process. If that's your case, we suggest you visit our website on this link to find other useful tips and questions. You can also reach out to one of our agents if you need personal support.