When you plan a trip to Australia, one of the first things you need to check is whether or not you need a visa. Most nationalities are required to apply for one, but at the same time, there are plenty of other countries whose citizens are visa-exempt. The latter category is the one that requires an ETA.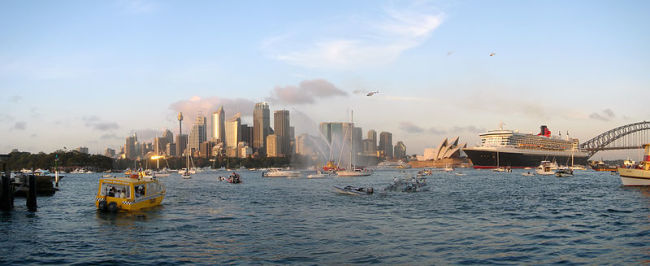 Frequently Asked Questions
What is an Australia eVisitor?
We will start with the Australia eVisitor subclass 651. The electronic document was first issued in 2008, and its purpose was to spare some nationalities from getting a full visa. However, not everyone can apply for an eVisitor. In fact, only the citizens of the European Union countries and the other 8 European countries that are a part of the Schengen Area Agreement can apply for an Australia eVisitor.
Truth be told, there are not many differences between an Australia ETA and an eVisitor. Just like the former, the eVisitor is valid for 12 months since issue, and it allows its holder to stay in Australia for up to 90 days at a time.
What is an Australia ETA?
The Australia ETA subclass 601 is a bit more popular than the eVisitor. It is quite similar to the ETA. It has the same validity period, 12 months since issue, and it allows the holder to stay in Australia for up to 3 months per entry.
As far as eligibility goes, the Australia ETA was first available for the citizens of Singapore. The list changed and the citizens of Brunei, Canada, Hong Kong, Japan, Malaysia, South Korea, and the United States were added. Today, many more nationalities qualify for an Australia ETA.
So, which one do I need? The Australia ETA or the eVisitor?
You could take a look at Australia's visa policy and see whether you are on the list for ETA or for eVisitor. However, we propose an easier solution, and that is the Visa Checker. It is a smart and simple to use tool that gives you the information you need in just two easy steps. First, you need to access the tool which you can find in the top right corner of this page. You will see two drag-down menus. In the one on the left, you must select your country of origin, while in the one on the right you need to put Australia. The result will pop up in just a second, and you will know in which category of travelers you are in. Moreover, if you are eligible for either one of them, ETA or eVisitor, you will be redirected to a page from where you can apply. If not, you will be given a list of the nearest Australian embassies.
Please note that some nationalities are eligible for both an Australia ETA and an eVisitor. For instance, the citizens of Austria can apply for both. In that case, you need to choose whichever you wish to apply for.
The bottom line is that the Australia ETA and the eVisitor, while they are from different classes of documents, they are pretty similar. Nevertheless, you need to apply for the right one. Otherwise, you will not be granted entry in Australia.
View Australia eVisitor Sample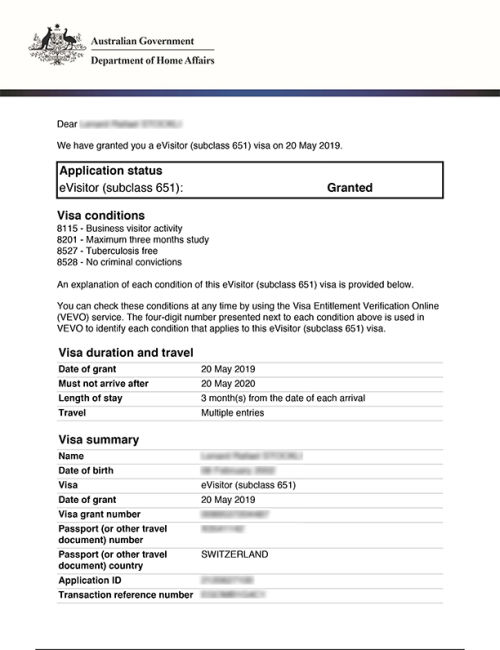 View Australia ETA Sample