Like every other country, since the Coronavirus pandemic, Australia has new rules to allow international travelers to enter its territory. In the case of United States citizens, the Australia Travel Declaration is required.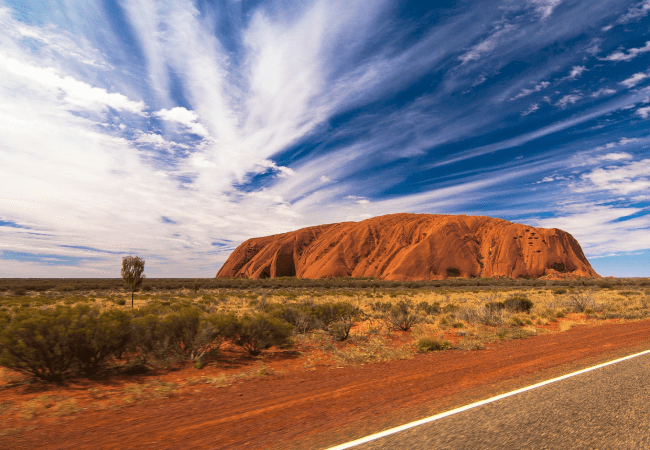 This new travel document collects information from those who are intending to visit Australia and provides data to local authorities to prevent the spread of Coronavirus among the locals. Completing the Travel Declaration by yourself may be difficult due to the strict rules by the Australian government. For this reason, iVisa.com created the online application form. With this service, you will be ready to submit your application in a few minutes from your home. Best of all, you receive your Travel Declaration in your email, ready to be presented to authorities.
In this blog, our experts show you How Citizens of the United States can enter Australia during Coronavirus.
Frequently Asked Questions
What documents do I need to apply?
Your valid passport with at least 6 months of validity upon the arrival date.
Information about yourself and your trip. The place you are staying during your visit and a contact number. Also, the reasons why you meet the requirements to enter Australia
A valid payment method: debit/credit card.
Your email account.
What is the validity of the Travel Declaration?
The Travel Declaration is valid for a single entry. If you need to visit Australia again, you will need to apply for a new one.
Find more about How Citizens of the United States can enter Australia during Coronavirus, right below.
Do my children need to complete the Travel Declaration too?
Yes. All travelers, regardless of their age, must apply individually for the Travel Declaration. It is the responsibility of their parents to do it for them.
The following questions give you more information about How Citizens of the United States Can Enter Australia During Coronavirus.
Do I need a negative COVID-19 test result to enter Australia?
COVID-19 test prior to arrival: pre-departure tests are no longer required. However, travelers must still be fully vaccinated.

COVID test exemptions: Children aged 4 years and younger.
Do I need a COVID vaccine or vaccination certificate to enter Australia?
Yes, Australia has been taking steps to restore travel within its borders. In order to enter Australia, you'll need to display your COVID vaccine passport or vaccination certificate.
Accepted vaccines are Pfizer, AstraZeneca, Moderna, Sinovac, Sinopharm, Bharat Biotech or Johnson & Johnson. At least 7 days must have passed since you completed your full course of vaccination.
Do I have to quarantine on arrival to Australia?
Quarantine requirements: Differ by state.
Quarantine exemptions: Travelers arriving from New Zealand. There are no quarantine requirements in NSW, Victoria and the ACT.
What are the requirements to enter Australia during coronavirus?
Have a valid US passport with at least three blank pages available.
Get an ETA (Electronic Travel Authority). Contact our customer service center to learn how to get yours.
Present the Australia Travel Declaration and the QR code.
Present your travel itinerary. (Remember that you are only allowed to stay for a max of 90 days).
Proof of accommodation. Provide the address of the place you are staying.
Even for those already vaccinated against Covid-19, presenting a negative PCR test certificate for coronavirus upon arrival. Issued within the last 72 hours. (Minors under 4 years old are exempt from this requirement).
Get travel insurance to cover possible medical expenses related to the coronavirus. (Recommended)
If you want to know How Citizens of the United States Can Enter Australia During Coronavirus, you should learn about pricing. Find that information, next.
What is the cost of the Australia Travel declaration with iVisa.com?
Based on your preferences, we offer you three options:
Standard Processing Option:

5 days

-

USD 20.00

Rush Processing Option:

3 days

-

USD 35.00

Super Rush Processing Option:

24 hours

-

USD 60.00
Is it safe to share my information with iVisa.com?
The safety offered by iVisa.com and the protection of the users' data is one of the main reasons why travelers from around the world prefer us. We invite you to explore the Customer comments section. Daily, our satisfied customers share positive comments about the quality of our services.
Remember to make your consultations regarding How Citizens of the United States Can Enter Australia During Coronavirus with our Customer service agents.
Can I get more information?
Absolutely!. Our Customer support team is available 24/7 to answer your questions or assist you with any other query related to How Citizens of the United States Can Enter Australia During Coronavirus.
iVisa.com recommends
Australia is well known for its stunning landscapes and unforgettable experiences. The snow capped mountains, rainforests, red deserts are so dramatically eye catching that they do leave you breathless. To fully immerse yourself in the wild beauty that travelers can't stop raving about, make sure to explore the natural wonders by participating in hikes & tours. It serves as a chance to unplug from the loud city life and reconnect with nature.
When you're planning your trip, take note to explore the revered colorful Australian pink lakes: Australian pink lakes- Lake Hillier in Western Australia- although you can see the lake from a boat, the sight is more mesmerizing from the sky, Hutt Lagoon in Western Australia- depending on the season and time of the day, this lake changes from red to pink & lilac purple, Lake Eyre- this lake turns a dreamy shade of pink & orange during the seasons the lake is flooded with water, Lake Bumbunga in South Australia- this is one of Australia most accessible & photogenic lakes, it shades move from magenta, to pink and blue depending on the water's salinity, Lake MacDonnell in South Australia- this is one of the intensely pink lakes owing to its high salt concentration, flanked on the opposite end, demarcated by a road is a piercing blue lake.
Apart from its stunning pink lakes, you should also be prepared to watch one of nature's magnificent shows consisting of flickering shades of green, blue, purple, and red southern lights. As you plan your travel be prepared to immerse yourself in the country's gorgeous beaches, beautiful islands, national parks etc