Given the current health crisis caused by COVID-19, many Australian residents were stranded in foreign countries while they were enjoying their vacations or having a business trip. The lockdown that has been imposed by multiple countries caught them unexpectedly, forcing them to find a way to travel back home in these hard circumstances. As a measure to repatriate their citizens, the Australian Department of Home Affairs has released the Australia COVID-19 Travel Request Form.
This document will allow stranded residents to return to Australia as long as they present evidence of residency documentation. A simple driver's license or proof that you work or study in Australia is enough to validate your residency. Bear in mind that holders of a Provisional (Temporary) Visa do not count as Australian residents. In order to facilitate things for you, here at iVisa.com we are processing this document. You can apply online here.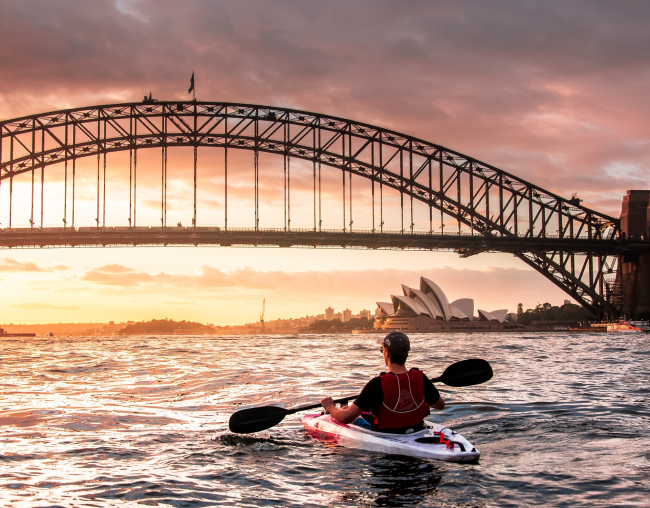 Frequently Asked Questions (FAQs)
What is the Australia COVID-19 Travel Request Form?
The Travel Request Form is a document that was created by the Australian Border Force as a measure to help persons who are unable to enter Australia due to current travel restrictions caused by COVID-19.
Do I need a negative COVID-19 test result to enter Australia?
COVID-19 test prior to arrival: pre-departure tests are no longer required. However, travelers must still be fully vaccinated.

COVID test exemptions: Children aged 4 years and younger.
Do I need a COVID vaccine or vaccination certificate to enter Australia?
Yes, Australia has been taking steps to restore travel within its borders. In order to enter Australia, you'll need to display your COVID vaccine passport or vaccination certificate.
Accepted vaccines are Pfizer, AstraZeneca, Moderna, Sinovac, Sinopharm, Bharat Biotech or Johnson & Johnson. At least 7 days must have passed since you completed your full course of vaccination.
Do I have to quarantine on arrival to Australia?
Quarantine requirements: Differ by state.
Quarantine exemptions: Travelers arriving from New Zealand. There are no quarantine requirements in NSW, Victoria and the ACT.
What documents do you need to process this Travel Request Form?
To submit your application to the government, we will need the following:
A current valid passport, with at least 6-month validity

Proof of Australian residency

A credit/debit card or a PayPal account
Hong long does it take to process this document and how much it costs?
The time and cost will change according to the processing speed you choose. Check the list below for more details:
Standard Processing: On this regular speed, it will take 4 Business Days to process your Travel Request Form. Plus, our service fee here is USD 15.00.

Rush Processing: On our next processing speed, you will get your document in 3 Business Days. Also, here our fee will be USD 25.00.

Super Rush Processing: If you have to travel fast, then this is the one for you. Here we will ll process your application in 2 Business Days. The service fee of USD 40.00 may a little high but you will be satisfied with this service.
What I must do to submit my application?
First, click here to start filling in your application and then proceed with the following:
Fill the form with your basic information and select the processing speed of your preference.
Review your application to check everything is fine before making the payment.
Last but not least, upload the supporting documents for your application.
Does it take long to fill in all the form for this Australia COVID-19 Travel Request?
Actually, it's the opposite. You will be able to submit your application in less than 10 minutes! Just click here to start.
Is this Travel Request Form valid for multiple uses?
This document can only be used for a Single Entry and it expires in 30 days after arrival.
Are you a reliable choice to process my Australia COVID-19 Travel Request Form?
Our vast experience in processing travel documents for multiple countries speaks for us. Moreover, our forms are very simple to complete, this assures that your application is sent according to the government's regulations. However, please do not forget the final response depends entirely on them.
How can I contact you for further assistance?
Simple! Just start a conversation here with one of our customer service agents by chat or you can send us your query through our e-mail as well to the following address: [email protected].