If you travel to Australia, you either need a visa or an ETA. Only the visa-exempt nationalities are eligible for the latter, and if you want to find out whether or not you qualify for one, you can use iVisa's Visa Checker. Click on the feature, which is located in the top right corner of this page, select your country of origin and put Australia as your destination. You will get the information you need in just a second.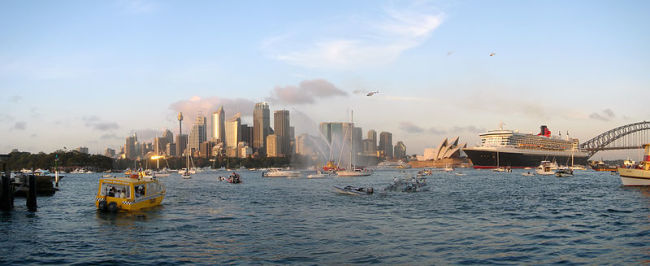 As far as the fee is concerned, it is true that the Australia ETA is free. However, when you apply with iVisa, you need to pay a service fee. Fortunately, our fees are more than affordable and you can get your Australia ETA at only USD 20.00.
At the same time, the Australia ETA can be obtained in three different timetables. That is because we offer three processing time options. We are aware that not all travelers have the same needs, and we are looking to satisfy everyone. With that being said, we present you the three processing time options that are at your disposal:
Standard processing time – this is the slowest option you can choose. Even so, do not think that it will take a few days until you get your ETA. In fact, by selecting this option, your application will be processed within 24 hours. Not so slow, isn't it? As for the fee, you will be charged only USD 20.00.

Rush processing time – if you are looking to get your Australia ETA sooner, you can opt for this processing time and have your document ready within 4 hours. The fee, as you may expect, is a bit higher this time. You need to pay USD 50.00.

Super Rush processing time – if time is of the essence and you need to be on the next plane to Australia, then this option may be precisely what you need. Your application is processed in just 1 hour. As you can imagine, the fee goes higher as well. You will be charged USD 70.00 to get your ETA that fast.
Another thing that you should know is that iVisa does not charge you any additional fee throughout the application process. However, if it happens for you to make a mistake in your form, you need to contact iVisa via online chat and tell them about it. If your application has not reached the processing stage, there is no additional charge for the correction. But, if your Australia ETA is issued and you need to modify something, iVisa reissues a new ETA for a charge. Ideally, you should check your form before submitting it to avoid any additional charges.
As for the moment you need to make the payment in, iVisa will ask you to pay for your Australia ETA during the second step of the application form. You can use a credit or a debit card, but iVisa accepts PayPal as well.
The bottom line is that an Australia ETA is free, but you need to pay iVisa for its services. After all, it is iVisa that makes the whole process almost effortless so that you do not have to handle the bureaucracy that hides within an ETA application process.