Before you leave to Australia, for either business or tourism, you need to check whether or not you need some kind of travel permit that allows you to enter the country. There are many such travel documents available, and you need to see which one you are eligible for.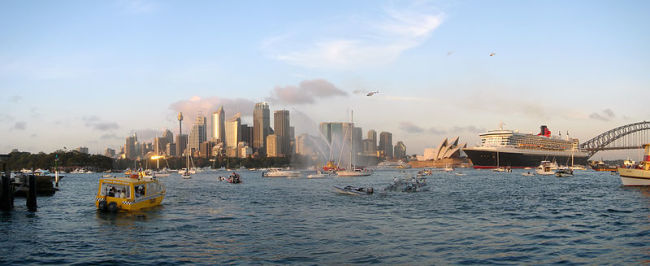 What is the difference between an Australia ETA and a visa?
An Australia ETA is meant for visa-exempt nationalities. It is not a visa per se or a full visa. It is a simple electronic travel authorization that lets the Australian government know that you want to visit their country. It is easy to obtain and with iVisa.com, you can get it in as little as 1 hour. Plus, you only need a passport and some information about yourself. The application form is online as well, and you should be done with it in 15 minutes or less. If you are eligible for an ETA, you are lucky. It will not cause you any hassles.
On the other hand, the visa is entirely different from the ETA. However, there are multiple kinds of visas. For example, we can help you get a visa for Australia, but only if you qualify for the eVisitor (subclass 651). It is an electronic visa for which you can apply online as well. As you can imagine, there are other types of tourist visas, but to get them, you need to visit the nearest Australian diplomatic mission. The application process is more tedious than the one you find online, and the list of requirements is somewhat more demanding. Not to mention that it takes longer to get a visa than to get an ETA.
The visa you need for a trip to Australia depends mainly on your nationality. Some nationalities qualify for the Australia ETA, some for the eVisitor, while some can get either one of them. To find out in which category you fit in, all you have to do is use iVisa.com's Visa Checker. To access it, click on the button located in the top right corner of this page.
Once you access the feature, you will see two menus. In the one on the left, you need to select the country of origin, while in the one on the right; you must choose Australia as your destination. The result can tell you one of two things. You are either eligible for an Australia ETA or an eVisitor, in which case you will be redirected to the application page; or, you do not qualify for any type of electronic visa, in which case we give you a list of the nearest Australian diplomatic missions where you can apply for a consular visa. So, to answer your question, only your nationality can determine if you need an Australia ETA or a visa per se. We can help you find out which you can apply for, and if you are eligible for one of the documents we can help you get, we guarantee a short and smooth application process.