Vienna is the capital city of Austria, a landlocked country located in central Europe. This city is full of cultural places and activities and various architectural landmarks. It is an amazing destination to visit any time of the year, each season has its charm and benefits for visitors and locals in Austria. Visit the urban parks, lakes, and pools during the warmer months, go to the opera and museums if you prefer to be inside during cooler months, go sightseeing around the city, learn some more about their cheese culture, nice vineyards, and tasty beer. The possibilities are endless.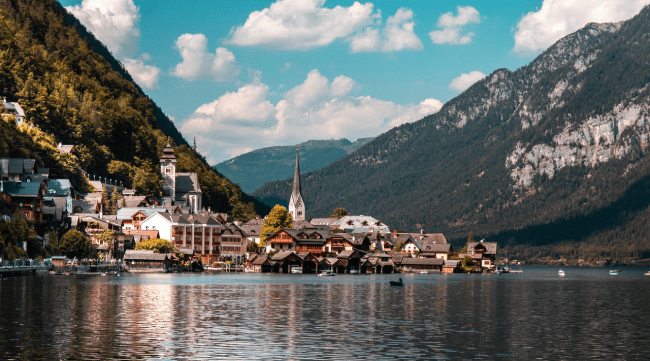 If you are considering visiting Vienna or any of the other cities in Austria, you may need a visa to be able to enter the country. We invite you to continue reading, so you can learn vital info about the Schengen Visa whether you are eligible or not, and how you could obtain yours.
Frequently Asked Questions
Is it necessary to have a visa to visit Austria?
Most of the non-European citizens must have a visa to enter Austria. Since Austria is part of the Schengen zone along with twenty-five more European countries, the type of visa that you will need to apply for would be the Schengen Visa. This type of visa will be your permit to enter Austria and also to travel inside of the Schengen Area visiting multiple countries if you wish.
How can I know if I am eligible for an Austrian Schengen Visa?
If you are planning on visiting Austria soon and want to know if you are eligible Schengen Visa, please use the Visa Checker Tool on the iVisa.com page. Keep in mind that as we previously mentioned, the majority of citizens from non-European countries will need a type of permit to enter Austria. To be fully sure if you will need a Schengen Visa check the tool mentioned at the beginning of this paragraph.
What are the fees of the Schengen Visa application for Austria?
Fees for the Schengen Visa application, as well as processing times, may vary depending on your preferences or priorities. There are three different alternatives that you can choose from on iVisa.com. All three are excellent and you can mark on your application form the option that suits you better:
Standard alternative, affordable fees and considerable processing time.
Rush alternative, slightly higher fees and less processing time.
Super rush alternative, highest fees for the perk of minimum waiting time.
How many days can I spend in Austria with my visa?
You will be able to spend a maximum of ninety days in Austria or the Schengen territory in general with the Schengen Visa. You can visit one single country or multiple countries inside the territory during that time. You can contact our customer agents to learn more about this specific subject.
How can I apply for my Austrian Schengen Visa?
To apply for your Schengen Visa there is a simple and secured process. iVisa.com makes it extra-easy for you and the process can be completed in ten minutes, observing these three steps:
First, find the application form and complete the fields with the required information.
Second, make sure that all the information in the form is correct.
Third, other than those two you will need to provide specific details and documents, and you will be all set to submit your application.
Will I need any specific documents for my Schengen Visa application?
Other than completing the application form to obtain your Schengen Visa, you will need to provide these followings:
A valid email address where you will receive official information.
A scanned copy of your current passport
A payment method. You can choose from a credit/debit card or PayPal.
Is it right to apply for my Schengen Visa through iVisa.com?
Find on our page our customer's reviews where you could learn about their experiences using our services and what they think about it. On our side we can list a few reasons why think iVisa.com is the right choice to apply for your Schengen Visa:
Save time and effort, leave the tedious part to us!
Apply and complete the online process comfortably from wherever you are.
All information and documents are treated under a superb-secured system.
There are excellent customer agents all set and ready to assist you.
How can I obtain more information about the Schengen Visa for Austria?
If you are currently thinking of visiting Austria and wish to obtain more information about the Schengen Visa or any other travel documentation, please get in touch with our customer service agents. They are available 24/7 to provide all the information that you might need.
Ready to apply for your Schengen Visa? start here.