Austria is a beautiful country with a lot of wonderful places to visit. Melk Abbey is one of those famous places that is popular for its monastic sites and spectacular buildings. The west end and its twin-towered church rising above a semicircular terrace is the most remarkable part of this complex, which is 325-meters-long. If you are traveling from Japan to see this astonishing place in Austria, you will soon require a travel authorization document, Austria ETIAS.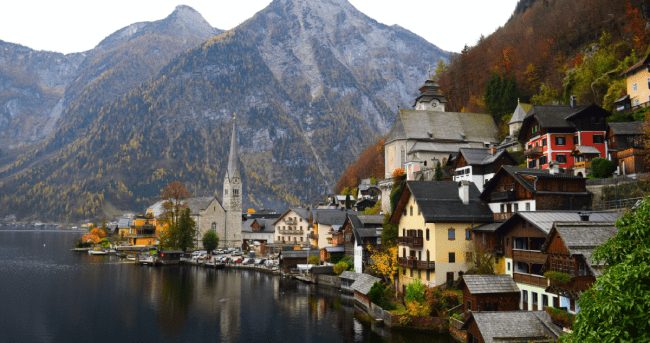 Getting ETIAS is a simple procedure as you only have to submit an online application form and you will get a response to your application directly by email. iVisa.com has helped a large number of clients get their travel documents for many years. You can also avail of our services and get your travel authorization fast and easy.
To understand more about Austria ETIAS, you must read the below FAQs:
Frequently Asked Questions
What exactly is Austria ETIAS?
ETIAS or the European Travel Information and Authorization System is a control system for the border put forward by the European Union. The main purpose of this new rule is to control entry and manage the movement of visitors traveling from sixty-two visa-exempt countries to the Schengen countries like Austria. For example, if you are a citizen of Japan and traveling to Austria, you will need this document to enter Austria. This document has many similarities with US ESTA, but it will not be operational until 2022. This system will decide whether an applicant should be allowed to enter or not. With the utilization of this system, strict security and background checks for each applicant will be performed as per the system protocols.
What are the details required to fill the application form?
The main purpose of ETIAS is to enhance border security. Thus, you will be required to provide details about your criminal records and medical records. As another objective is to simplify the procedure, therefore basic information like your full name, nationality, contact information, passport details, and residential address will be needed to fill the application form.
Will I require a lot of documents while applying for Austria ETIAS?
As Austria ETIAS is still not operational, the exact list of documents you will need to submit for its application has not been disclosed yet. However, you will need a valid passport with six months of validity and a scanned copy of your passport. Also, you must note that in some instances, you will be required to submit a clear photo of your face to the system.
Is the travel authorization valid for more than a year?
The validity of this travel authorization document will depend on the information submitted by the applicant and the amount of risk for border security he/she possesses to the Schengen countries. The maximum validity of this travel authorization document could be three years.
Why are the iVisa.com services secure for Austria ETIAS?
The website of iVisa.com is secure to use for any travel document like ETIAS as it hasn't experienced any security breach because of powerful software used for its protection. Only the company's authorized professionals can access our clients' information for purposes of completing their travel document processes.
How do I get more information about iVisa.com services?
To get more info about our services, you can visit our page. You can also drop your queries through email at help@ivisa.com and our customer care executives will get back to you with answers.
Apply now with iVisa.com and enjoy your vacation with your loved ones to the fullest.