Did you know that Vienna, Austria's capital, is the center of classical music? Mozart and Beethoven were former residents and they influenced the cultural landscape in Austria. Now you can visit the Haus der Musik if you want to find more about those music golden years. Austria could be your next destination, but make sure to know the new entry guidelines.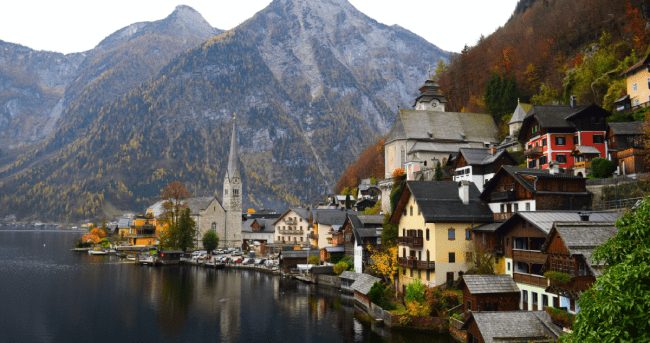 The European Union, which Austria is part of, is establishing a new electronic system for international visitors, call ETIAS. This online procedure will be requested for all countries that are visa-exempt to the Schengen area. One of these countries is Barbados.
However, you can always trust iVisa.com to help you with the Austria ETIAS. Relax and enjoy this fast, simple, and reliable product.
Keep reading about Austria ETIAS in the next FAQs.
Frequently Asked Questions (FAQs)
What does ETIAS mean?
ETIAS means European Travel Information and Authorization System ETIAS is an electronic form which gives authorization to 62 countries around the world to enter the Schengen area. The eligible countries for ETIAS are visa-free to the Schengen zone, this includes Barbados. Citizens of Barbados need an ETIAS before traveling to Austria.
ETIAS is created to help manage European borders as it collects information from non-EU travelers. This information is the base to detect and stop irregular immigration and terrorism.
Are ETIAS and visa the same?
No, ETIAS and visas are different. Visas have a difficult process, from interviews at the embassy to massive paperwork. On the contrary, ETIAS only requires an online form that will take you some minutes to complete.
Besides, citizens who need a visa to the Schengen area don't need an ETIAS. On the other hand, countries like Barbados that don't require a Schengen visa, are required an ETIAS.
Get your Austria ETIAS and start with iVisa.com!
Is ETIAS valid for all European countries?
ETIAS is an authorization document implemented by the European Union. Therefore, ETIAS is valid for the 26 countries in the Schengen space which includes Austria. Not all European countries are part of the Schengen agreement, so be careful when choosing the countries in your itinerary. Go to the iVisa.com's Visa Checker to confirm the countries that require an ETIAS.
Do you have some questions? Get our support team to help you.
How long is the Austria ETIAS valid?
The ETIAS document can be used for 3 consecutive years and there are no limits to the number of trips to the Schengen countries. But you can only stay a maximum of 3 months in those countries.
Austria must be your next destination, start by applying here!
What info do I need for Austria ETIAS?
You need personal details like your name, address, birthplace, parent's information, among others. Besides, data about any criminal records, medical conditions, and any relevant information to the EU authorities. This information will be cross-checked with other databases like Europol and Interpol, so answer truthfully.
Get the next requirements too:
The scan of your passport.
A valid email address, to get your ETIAS document.
Payment options, select your payment with a Paypal account or a credit/debit card. iVisa.com requests a small fee to get your service done easily.
Which are the procedure times?
Depending on your time and budget, you get to choose between these three alternatives:
Standard service, the basic option for a low fee.
Rush service, a faster requirement paying a higher price.
Super rush service, in case you can't wait, choose the quickest option.
Which are the steps for the Austria ETIAS?
First, respond to all the questions in the electronic form and select a procedure time.
Second, review your information and decide how you will pay, use a credit/debit card or Paypal.
Third attach the documents required, like your passport.
Connect with iVisa.com support agents for any questions during the process.
What will I get in my email?
Your email must be valid so you can receive your ETIAS document. Save this email or you can also print it, so you can show it to airport officers at your arrival in Austria. Your final admission to the country depends on border control, therefore, show all the right documentation.
Do children need an Austria ETIAS?
Minors and any person traveling to the Schengen countries need an ETIAS. Children are not exempt from this requirement, so get the ETIAS for everybody in your travel group.
How safe is ETIAS with iVisa.com?
iVisa.com's processes are safe. Platforms and teams are constantly updated with the latest safety guidelines. We have thousands of happy customers who share their views about iVisa.com's quality.
How can I get more info?
Get in touch with the customer service team that is available 24/7. You can also email to help@ivisa.com for a quick response.
Apply now and get your Austria ETIAS!