Citizens of Tuvalu can take an easy plane ride to enjoy the breathtaking views of Austria, and be amazed by not only their architecture but also the royal history in every street.
Austria offers travelers the chance to absorb the atmosphere of royalty through palaces and museums that show the lives of some great members of the monarchy, such as Marie Antoinette. The diversity of opera houses, classical music concerts, and architectural design combined take you through the story of Austria, each with its own approach.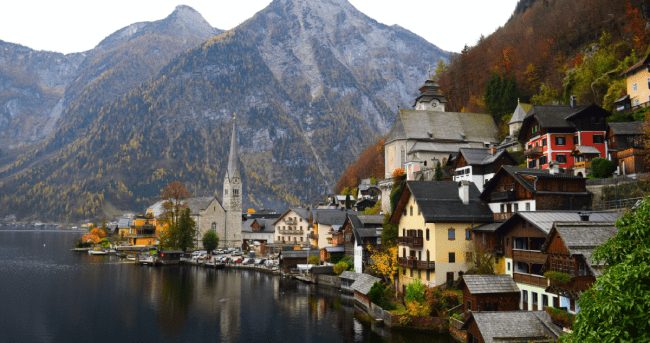 Although numbers show that travelers arriving in Austria keep growing, it is still a destination that hasn't been overrun by tourists. These conditions help keep its essence and captivating presentation.
And yet, the Schengen region has decided to increase their requirements at their borders as a security measure to reduce illegal immigration and eliminate terrorism. To do so, travelers that want to enter the Schengen states and are nationals from a Schengen visa-free country will need to apply and present an ETIAS permit.
The following article has a collection of FAQs that will explain the purpose of Austria ETIAS for citizens of Tuvalu, the online application process with iVisa.com, and the main documents required for authorization.
FREQUENTLY ASKED QUESTIONS
Why is an ETIAS needed for travelers?
The Schengen region has determined that to increase their internal security; there needs to be a screening system of incoming foreigners. This is why it will be required for any traveler coming from a Schengen visa-exempt country to apply for an ETIAS and show the approval when arriving at the destination.
Does every citizen of Tuvalu need an ETIAS?
Because Tuvalu is a member of the Schengen visa-free program, all citizens traveling with a Tuvalu passport will need to apply for ETIAS. This also applies to citizens of all ages, the only difference will be in the final price for travelers younger than 18 and older than 70 years old.
Where can I travel with the Austria ETIAS?
After you get your results of the Austria ETIAS application, you must start your travels in the country you specified in the application form. You can go on to visit any other country that is a member of the Schengen area.
Your journey can continue through many states and countries with the flexibility of multiple entries between Schengen countries; you must only restrict your stays to no more than 90 days in 180 days.
How many days can citizens of Tuvalu stay in Austria with ETIAS?
As a holder of the ETIAS authorization, you can travel between the Schengen countries for a total of 90 days during 180 days. You can spend your entire stay in only Austria or visit other Schengen states during the validity of the travel document. The ETIAS can be valid for the whole length of your trip or up to 3 years based on the ETIAS application form, and it also allows multiple entries to any of the Schengen countries.
Which is the fastest way to get an Austria ETIAS?
The entire ETIAS application process is fast compared to a visa request, but this can be done even faster by using the iVisa.com services.
By going for the ETIAS application through iVisa.com website, you can get your results in less than a day:
Standard processing times: After you submit your application, you can get your ETIAS within 24 hours.
Rush processing times: Once you finish filling out the form and submit it for revision, you'll get your results in less than 4 hours.
Super rush processing times: Fill in your form, send it to be processed, and get your ETIAS results in 30 minutes.
How can citizens of Tuvalu apply for the Austria ETIAS?
The Austria ETIAS application is effortless and done through an online form for all travelers. You will be able to apply on the official website or go for the three-step method on the iVisa.com website:
Fill out the questionnaire with your info, and designate the processing time you want for your application, from the options mentioned above.
Confirm that the info from the first step is correct, and pay the service fee.
Your final step is to answer any additional questions the ETIAS might request, and submit the form.
If during the application process through the iVisa.com platform you have any problems, contact the 24/7 support service.
How reliable is the iVisa.com platform?
Although people now make many more online purchases and have to provide some personal information, the fear of identity theft is higher when you share your passport details. To fight this, iVisa.com uses the best security software to protect the platform and its databases from any digital threat. This way, your data is fully protected during your ETIAS application process and stored safely in the database after submission.
You can see some reviews of our services here.
What else should I know about the Austria ETIAS?
The most important facts about ETIAS are mentioned in the FAQs. We would also like to remind you to be careful to fill out the application form correctly, so it isn't denied due to a typing error. Additionally, if you have any questions regarding the Austria ETIAS, you can find more details on the iVisa.com website, and you can also send us a chat with your questions directly.