Austria was home to one of the most powerful kingdoms in Europe, the Austro-Hungarian Empire, which left behind plenty of historical sites. The Imperial Palace, Hofburg, in Vienna, is a great place that showcases pieces part of the Habsburg family for over six centuries. The opulence and richness of this cultural heritage can be part of your journey if you decide to stop by Austria. However, take into consideration the new entry requirements.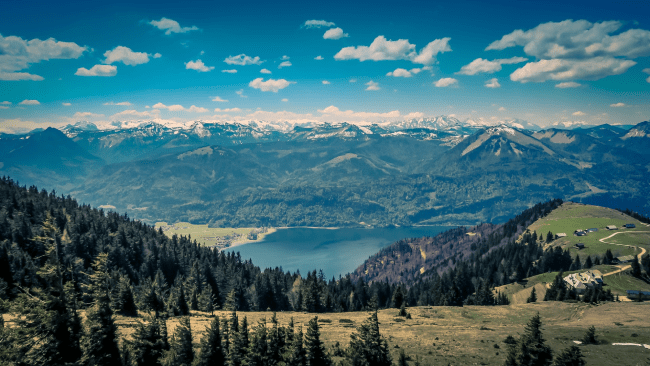 Citizens of Australia that are exempt from visas to the Schengen area will now have to go through a new requirement to enter Austria, which is called ETIAS. This new system has been settled by the European Union and the main goal is to safeguard Europe's safety from external threats.
Now you can get your ETIAS with iVisa.com, which is offering a fast, simple, and 100% reliable product.
Continue reading to find out more about Austria ETIAS.
Frequently Asked Questions (FAQs)
What does ETIAS mean?
ETIAS means European Travel Information and Authorization System. This is a new requirement for all non-EU travelers who come from countries that don't need a visa to enter the Schengen area.
The electronic form will gather visitors' information that will help the European Union detect and stop travelers that could pose a threat to its territory. Due to the increase in crime, illegal immigration, and terrorism, the ETIAS will be an important tool to keep European borders safe.
Ready to apply? Go here!
Do Citizens of Australia need an ETIAS?
Yes, Australians need an ETIAS. The ETIAS will give citizens of Australia access to the 26 countries in the Schengen area, including Austria. Just in case, go the iVisa.com Visa Checker to see if all the countries on your itinerary accept ETIAS as a valid authorization document.
Your application is waiting for you, go for it!
Can I visit Austria first with the ETIAS?
Yes, Austria can be your first destination when traveling to Europe. But make sure to put this in your online form. When you receive your ETIAS it will clearly state Austria as the first country of visit, which means you must visit Austria first. Don't switch to other countries before Austria as this could bring you issues with the immigration authorities.
Some doubts about this?, get iVisa.com's support team to help you.
How long is the ETIAS valid?
The ETIAS document is valid for 3 consecutive years and you can have as many trips as you want. When in the Schengen zone you can stay up to 90 days in a 6-month period.
Start your Austria journey by applying here!
Which requirements are important for Austria ETIAS?
It's important to provide truthful information about your name, address, date of birth, parent's information, etc. Also, give details about any criminal records, health conditions, and trips to previous countries. The EU immigration will check your information with databases from Interpol and Europol, so be honest in your electronic questionnaire. Check the following items too:
A passport scan that has to show your photo and details.
An email address in order to get your ETIAS safely.
Payment alternatives, you can pay online with a Paypal account or with credit/debit card. The iVisa.com minimum fee will be charged on your payment.
What processing times do you handle for Austria ETIAS?
iVisa.com offers three alternatives for waiting times:
Standard service, typical waiting period.
Rush service, a faster option for a higher fee.
Super rush service, almost no waiting time, and your ETIAS will be ready.
Which are the steps for the ETIAS process?
Complete 3 steps and you will get to Austria very soon:
Respond the questions in the electronic form and pick a processing time.
Double-check your answers and fill out any blank spots. Determine the payment method, either with a credit/debit card or with Paypal.
Attach the travel documents required such as your passport.
iVisa.com's support agents are here to solve any questions about these steps. Contact them!
What will I receive in my email?
You should be receiving your final AUSTRIA ETIAS documentation. iVisa.com will send it according to the chosen waiting period. You must have the email with you either printed or in an electronic device, in order to show as soon as it's requested by airport officers.
How safe is the Austria ETIAS with iVisa.com?
100% safe. iVisa.com works very hard to bring you applications with the highest security standards and thousands of travelers trust iVisa.com's platform. Read about our customers and their satisfaction with iVisa.com.
Where can I get more info?
Go to the application page for further details or reach out to the support team with any inquiries, you can write them 24/7.
Apply today and get your Austria ETIAS!