Anyone that wants to discover a European destination of music, royal history, charming old towns, and breathtaking nature views know that Austria is the destination to go to. It's also ideally located between other great places like the Czech Republic, Hungary, Germany, among others.
Having a central location that connects the country with other Schengen destinations, and with their internal and excellent transportation system, Austria fits the touristic needs of any traveler. You can move between Austrian cities quickly while finding out and learning about their cuisine, their culture, and why not some of their colorful history too.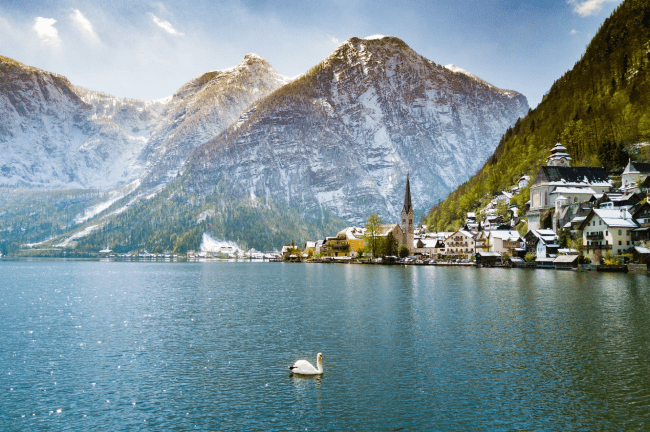 Keeping this freedom of travel between the United Arab Emirates and Austria would be ideal to avoid long queues at the embassy waiting for a visa. And although this will still be the case, there will be a new slight change: ETIAS. It works like the North American ESTA and will pre-screen travelers who are nationals of Schengen visa-free countries to ensure that their info is updated, valid and that they aren't a threat to the region.
The ETIAS will only be applied to visitors to any of the Schengen countries, but at the same time will give the permit holder the flexibility of multiple entry to the entire economic area during 90 days. Because of technological advances, the ETIAS application process is simple and is requested as well as received in a digital format.
If you want to understand more details about what ETIAS is and how the online application process can be made simpler with iVisa.com, check out the following FAQs.
FREQUENTLY ASKED QUESTIONS
Do all citizens of the United Arab Emirates need an Austria ETIAS?
Because the United Arab Emirates are part of the Schengen visa-exempt program, any of their citizens that want to visit the Schengen countries will have to apply for ETIAS before landing. The ETIAS has been elaborated to increase safety and reduce terrorism in the Schengen countries, by functioning as a pre-screening process of all incoming travelers that used to arrive with no visa.
Can I enter Ireland with the ETIAS?
ETIAS was created by and for Schengen states, which means you can only visit Schengen countries with it. If you are planning on Including a non-Schengen country in your travels such as Ireland, you will need to apply for an Irish tourist visa. This will not interrupt your travel plans through Schengen countries because the ETIAS has the multiple entries modality.
Can I visit Austria more than once a year with ETIAS?
As part of the ETIAS application submission, you must specify the duration of your trip and the first country you plan on visiting. Based on these results, you can get an ETIAS validity for the total length of your journey or for a total of 3 years.
Depending on the results, and on the condition of staying no more than 90 days every 180 days, you may be able to visit Austria more than once in a year.
How long can citizens of the United Arab Emirates stay in Austria with ETIAS?
Citizens from the United Arab Emirates can visit Austria and any other Schengen country for one month, or up to 90 days in 180 days. After the ETIAS results are delivered, you can check the validity and decide if you want to visit any more countries with the multiple entries choice the ETIAS gives.
Can the ETIAS application be denied?
Just like the ETIAS can be approved, it could also be denied. If denied, you will get a notification that tells you the results and specifies why your application was rejected.
With this information, you can appeal the results or reapply for ETIAS after correcting any error in the details determined as problematic by ETIAS.
What is the application process for the Austria ETIAS?
The application process for the Austria ETIAS consists of three simple steps and the processing time can be faster with iVisa.com.
iVisa.com platform shows that the application can be done in these three steps:
Fill out the application form with personal information, and set a processing speed for your submission.

Standard process - get your ETIAS in 24 hours
Rush process - receive your ETIAS results in 4 hours
Super rush process - obtain the ETIAS results within no more than 30 minutes.

Verify that the details provided in the first step are correct, and make the online payment.
You must then answer any additional questions on the survey regarding ETIAS and submit the form.
The final phase is when you wait for the email notification with your ETIAS results.
How safe is my information with iVisa.com?
Your personal information is very valuable, and to ensure it stays safe and private from any digital threat our platform and databases are protected by the most reliable security systems. Once your details are used on the ETIAS application process, they are stored safely on our database.
You can confirm how secure our platform is and the quality of our service through our clients' reviews here.
Where can I find more data on Austria ETIAS?
Because the ETIAS is still not running, we know that you're sure to have numerous questions about the document and the process itself. There is more information about the ETIAS on the iVisa.com website which you can visit, or you can also write us a message with your inquiry.