When looking for a change of destination, and a place that can be physically comfortable during any weather, Austria is your location. Whether it be during the summer to enjoy the clear lakes or during winter to ride down the Alpine slopes, there are activities for every traveler.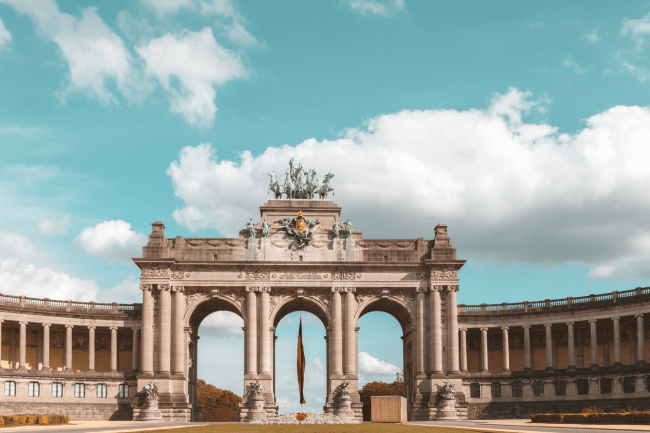 Or maybe travelers, such as citizens of Trinidad and Tobago, would rather explore the Austrian salt mines and caves. With a fantastic location in Central Europe, travelers can move around from Austria to Slovenia, Hungary, Germany, and all its Schengen neighbors. There's no doubt why tourists keep visiting this Alpine destination.
These easy conditions to travel among countries will soon have a slight modification. Schengen region members have decided to implement a system that reinforces their security from incoming visitors, and for which they created ETIAS. It will be requested through an online application and will work as a prescreening process and interrogation of travelers before their arrival.
The mandatory need of an ETIAS upon arrival is for citizens from countries that are currently Schengen visa-exempt.
If you continue reading, you'll find very insightful FAQs about the Austria ETIAS, online application process, and how the process works with iVisa.com.
FREQUENTLY ASKED QUESTIONS
Why will citizens of Trinidad and Tobago need an ETIAS?
ETIAS will be needed by citizens of any country currently part of the Schengen visa-exempt program. The document serves as a pre-screening process for all incoming travelers to the Schengen Zone and will help increase security in those countries. And yet, the application process is online and very easy to follow.
Can I visit every European country with the Austria ETIAS?
The ETIAS is required for all foreigners that wish to visit the Schengen Zone and are nationals of Schengen visa-free country. With this authorization, you can travel to any of the Schengen countries with multiple entries if desired throughout the trip. To visit other European countries that are not members of Schengen; you will need to apply for their independent visa.
What is the total Austria ETIAS validity?
The validity of the Austria ETIAS is different per traveler. The final timing is based on the ETIAS application form submitted and how the system judges the information. When approved, the validity can be anywhere between your planned days of travel or up to 3 years.
For how long can I stay in Austria with the ETIAS?
The Austria ETIAS authorization allows travelers to stay in Austria and other Schengen states for a short period of time. This means you can only remain 90 days in a 180-day timeframe. If you wish to stay for an extended time, you need to see what visa the country requests and apply for it.
Is it easy for citizens of Trinidad and Tobago to apply for ETIAS?
Any foreigner that requires an ETIAS can go through this easy application for the ETIAS authorization online. You can make sure your application process goes smoothly by using the iVisa.com website. By applying through the platform, you will need to follow only three steps and can even request a faster speed for your application to go by.
The iVisa.com stages are:
1.Begin by filling in the questionnaire with your personal data, and select the processing time for your application you want.
Standard process - A regular speed for processing the document and gets you the results in 24 hours
Rush process - Going for a faster process option can deliver your ETIAS notifications within 4 hours
Super rush process - The most convenient and least stressful speed to get results fast, in your inbox in 30 minutes.
2.As part of the second stage, you must double-check that the details written in the first stage are correct, and make the payment.
3.A third stage involves a poll, which may include additional questions on ETIAS requests. You must then click "Submit".
After submitting your application, you only need to wait for the ETIAS results to arrive in your email inbox.
Is the ETIAS expensive?
An ETIAS application is very affordable for any traveler, but the price is mostly subject to the processing speed you select with iVisa.com. Although foreigners from all ages must apply for the ETIAS, there might be some fee exceptions for underage travelers and those over the age of 70.
How secure is my information with iVisa.com?
Applying with iVisa.com is very safe due to the security measures used on the platforms and databases. Your information is only used for the explicit purpose and then safely stored on the databases. You can see some reviews from our clients on our services here.
How can I find more details on the Austria ETIAS?
To answer any additional questions you might have regarding the Austria ETIAS, you can reach us through a chat message or email us at help@ivisa.com. You can also head over to our iVisa.com website where you can find information on ETIAS.