Do you want to visit Austria and you are a citizen of Myanmar? If so, you will need a Schengen visa to enter. At iVisa.com, we can handle it for you from the comfort of your home. The only thing you need to do is apply for the Austria Schengen visa for citizens of Myanmar on our website.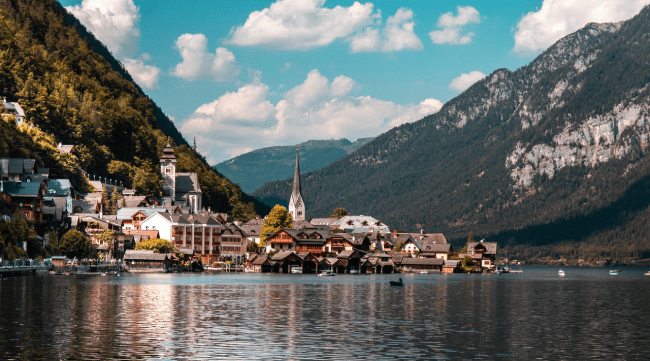 The Schengen visa application you need to complete will depend on your reason for travel. There are 5 types of visas you can require- choose between tourism, sports/cultural, medical, business, or study/trainee visas.
Our experts can handle the processing and delivery of the Austria Schengen visa for citizens of Myanmar application.
Frequently Asked Questions
How can I apply for the Schengen visa?
If you want to apply for an Austria Schengen visa for citizens of Myanmar, you must submit these documents:
Certification letter: You need somebody from Austria to endorse your trip.
Valid passport: It must not expire for at least 6 months after arrival.
Previous visas: If you have ever gotten a visa in the past.
Passport photos: You need two passport-sized pictures for your visa application.
Flight ticket: We need your flight information so we can confirm you are on a round trip.
Bank information: To get your Schengen visa you need to have financial support for your trip.
Medical assistance: It is mandatory to have insurance.
Accommodation: Hotel or host information is required for your visa application.
Payment Method: Pay electronically with a credit or debit card
What are the processing speeds for the Schengen visa?
You can apply for an Austria Schengen visa for citizens of Myanmar with iVisa.com from your house and select your processing timing according to your travel priority. We offer you three categories of processing times:
Standard Processing category: It is cheaper than the other categories, but it takes longer to process.
Rush Processing category: The price is higher than the Standard but the time frame is shortened, so if you need it soon, it is a great option.
Super Rush Processing category: Finally, this one is the most expensive, but you will get your visa as soon as possible.
Can I stay in Austria for more than 90 days with a Schengen visa?
No, the Austria Schengen visa for citizens of Myanmar is a short-stay visa. This means that you are only allowed to stay for a maximum of 90 days in a period of 180 days.
What is the validation range for the Schengen visa?
The visa could allow a single-entry, double-entry, or multiple entries. The most common to get for the first time is a single entry visa.
Can iVisa.com be trusted?
Of course, it can be trusted! At iVisa.com we always make sure to protect all our customers' data and information through a secure firewall system.
If I have any doubts about the process of applying for the Austria Schengen visa, where can I get help?
At iVisa.com we have a group of experts that are available 24/7 to resolve any questions you might have. You can find us on our website or by contacting one of our customer care employees. We will always have time for you!
iVisa.com Recommends
Austria is a country full of heritage, history, sightseeing, and more. Austria underwent decades of change and uncertainty in the early twentieth century. This country is primarily known for two contrasting attractions – the fading imperial glories of the capital, and the stunning beauty of its Alpine hinterland. Vienna is the gateway to much of central Europe and a wonderful place to soak up the culture of Mitteleuropa. Without a visit to Vienna, you'll return home with only half the picture. Built on a grand scale as the seat of the Habsburg Empire, it's a place that positively drips with imperial nostalgia. If you are in Vienna and you don't visit the spectacular Hofburg Palace, it would be a sin. This place was the seat of Austria's monarchy, the powerful Habsburgs, for centuries. Now the President conducts state business in the same rooms that once belonged to Emperor Joseph II. Highlights of a visit include the Imperial Silver Collection; the Sisi Museum, focusing on the life and times of Empress Elisabeth; and the Imperial Apartments, a series of 19 rooms once occupied by Emperor Franz Joseph and his wife.