Planning to travel to Austria from Nauru? Do you know that you need a Schengen visa to travel? iVisa.com has everything you need to plan your trip by getting all your travel documents processed by experts.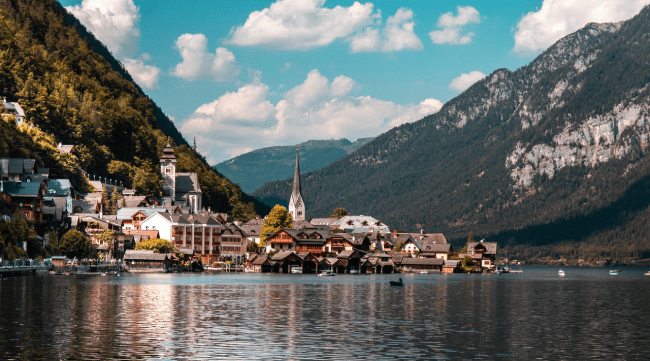 We handle all the application processes, and you only have to follow the iVisa.com steps and pay a fee for our services. It is the easiest way to get an Austria Schengen visa for citizens of Nauru.
Frequently Asked Questions
What documents do I need to apply for the Austria Schengen visa?
If you need an Austria Schengen visa for citizens of Namibia, you will have to upload a valid passport with at least 6 months before the expiry date, two passport photos that were recently taken, valid travel insurance with an expiration date longer than the trip, the purpose of your trip and accommodation information. You will also need an email address and must have your payment option close to hand- a debit or credit card is great.
Don't forget that Schengen visas are separated into five types, business, tourism, sport/cultural, medical, or study/trainee. You have to know which one you need depending on your travel purpose.
Are there different processing times and prices depending on my travel requirements?
Yes, there are three different processing speeds when you apply for an Austria Schengen visa for citizens of Nauru.
Standard Processing option: A more affordable price.
Rush Processing option: Helpful if you need it soon.
Super Rush Processing category: Get your visa quickly if you have an emergency trip.
Is the application process with iVisa.com easy?
Yes, it is!! In only 3 quick steps you will be on your way to get your Austria Schengen visa for citizens of Nauru. Follow them and get ready to travel:
Step One: Enter your information on our application form and then choose the processing option that you prefer.
Step Two: Re-examine all your answers, and when you are sure they are correct, pay the processing fee.
Step Three: And last but not least, submit all the documents that are indispensable for the application.
Does my Schengen visa for Austria have a visit time limit?
Yes, the Schengen visas, especially for tourism, have a time limit. The usual visa is a short-stay visa. This means that the Austria Schengen visa for citizens of Nauru will only allow you to stay for 90 days in a period of 180 days.
Is it safe to apply at iVisa.com?
Of course, it is! We grant all our customers the security that all their information will be confidential and protected at all times. iVisa.com assures that our data system is top-notch.
Who can I talk to if I have any questions about applying for my visa?
For the solutions to your questions, do not hesitate to ask the experts online- available 24/7.
iVisa.com Recommends
Austria offers great places so travelers into sports and hikes can visit and admire not only the excitement of long hikes but combine it with great sightseeing. One of these places is the Grossglockner Hochalpenstrasse from Bruck, in the Pinzgau, to Heiligenblut, at the foot of the Grossglockner, which was constructed between 1930 and 1935. It is one of the most magnificent mountain roads in Europe. Running or hiking for 22 kilometers through the mountains at an altitude of more than 2,000 meters, the road consists of a long succession of turns leading up to the summit tunnel on the Hochtor at 2,506 meters and then down into the valley on the far side. This road is the access to the massive Hohe Tauern mountain range, where Franz-Josefs-Höhe is famous across Europe for its spectacular views. It was named after a visit paid by Kaiser Franz-Josef in 1856. Be sure to stop at the visitor center to check out its detailed displays relating to the area's history, as well as exhibits focusing on its glaciers and general tourist information. Even if you don't like sports that much, this place is wonderful for sightseeing and photographs.