Austria is an amazing country with countless opportunities for explorers, business travelers, and other types of short term travelers. While the country has no visa restrictions for people coming from countries in the Schengen zone, if you want to travel to Austria as a citizen of Papua New Guinea, you need to apply for the Austria Schengen Visa for Citizens of Papua New Guinea.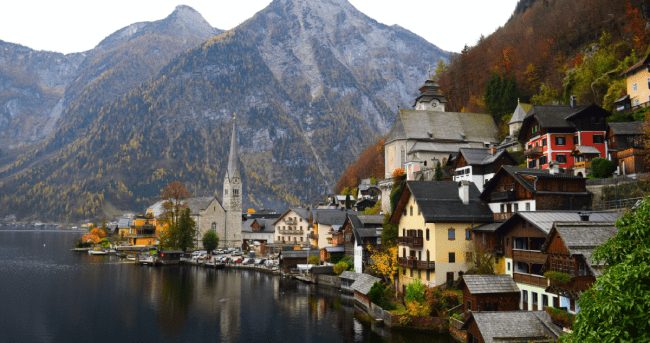 Here you will find the most up-to-date and complete information you need in order to help get through the process of getting your Austria Schengen Visa.
So, if you are a national of Papua New Guinea who wants to visit Austria and don't want to spend too much time filling out forms, leave it to us. Here at iVisa.com we service and advise you through the process of applying for the Austria Schengen Visa for citizens of Papua New Guinea
Now you will get the complete information about how to continue. Please follow the instructions. iVisa.com is strongly committed to provide you with the best service and support that you need during this process.
Frequently asked questions
So how does the process work to get the Austria Schengen Visa for Citizens of Papua New Guinea?
First, fill out all your details in the iVisa.com application form ,then choose a processing time that is suitable for your travel needs.
Second Make sure all the details you entered are correct, after verifying this you can pay the fees online using a debit or credit card.
Third The last step is to scan and upload your passport and other documents. After that, Click on the "submit" button.
Due to time limitations or other reasons, do you need to hurry your visa process?
You can also choose the option to apply in advance. This option will help you to get a travel document on-time without any errors. We just need your travel dates and we will make sure to get your document ready by the time you need it.
Get started on your application now.
Which documents are required to apply?
To apply for the Austria visa you will need the following documents:
A passport that has at least 6 months of validation.
Your email address for you to obtain your Visa.
Your professional photo iVisa.com professional service can help you to get one.
Valid payment options like Debit/Credit card to pay fees.
What are the processing times and prices?
Standard processing time: Most affordable option - longest processing time.
Rush processing time Mid-priced, and faster processing of your visa.
Super Rush processing time Highest price for the fastest delivery option.
Is it secure to use iVisa.com to arrange my Austrian Visa?
Yes, it is secure to use iVisa.com as your service provider. You can trust your data is safe with us and feel assured. You can check our reviews and get to know the quality of work we do for our customers.
I have more questions, where can I find more information?
You can always contact our customer service team for any further questions or doubts. We are available 24/7 to answer any additional questions, guidance or any queries. We appreciate the value of choosing iVisa.com and that is why we want to make you feel like you are in good hands.
iVisa.com Recommends
Austria, located in the southern part of Central Europe,sits in between the Eastern Alps, the Danube basin and borders the Mediterranean region. This country, located in the heart of Europe, has a variety of climates, landscapes and vegetation. Due to its geographical location, it has been, for centuries, a crossroads of the communication routes between major economic and cultural areas of Europe. The Austrian lands undoubtedly stand out for their privileged beauty, where nature plays a very important role to make Austria the perfect place to practice a variety of outdoor sports such as skiing, camping and other outdoor activities to enjoy nature. Ice hockey and soccer are some of the sports that Austrians love the most.
Austria's cities will attract you with their fascinating architecture - from Gothic, Renaissance, Baroque, Art Nouveau to Post-Modernism. This great diversity of styles is very charming and inspiring, so let yourself be carried away by the magic of Austria. And, open yourself to the experience of living this wonderful adventure in a country where 62% of the land is covered by the Austrian alps, surrounded by beautiful valleys and a mountain (pun intended) of fantastic landscapes. Let your days be full of poetic moments as you walk through the streets with all the beauty and tranquility that Austria has to offer.