Austria borders Germany, Switzerland, and Italy. This place has been a land of good strategic value and interesting historical facts. Because of receiving some seismic activity, some of the most beautiful landscapes on the continent got formed.European classical music is where the heart of Austria lies. Many legendary singers and composers were born in this country. Salzburg can be taken as an example. In this country, everything is related to Mozart. The buildings, shops, street-artists, etc. The natural beauty of Austria is stunning too. With the presence of shimmering lakes around, the country appears more visitable and elegant.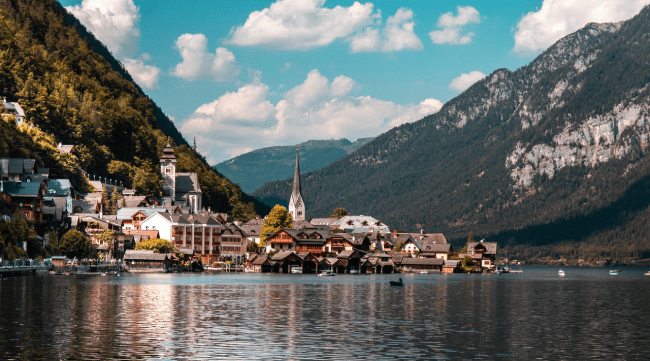 Schengen Visa is a must-have when you plan to visit Austria. You can refer to the iVisa.com site, so that you will get introduced to different Schengen organizations. Schengen Visa application is a vital precondition which needs to be completed for Austria Schengen Visa for inhabitants of RWANDA by reaching iVisa.com site. You can enlighten yourself regarding the process of visa application on iVisa.com site. Just by completing the Schengen application form, your Austria journey can start.
Frequently Asked Questions/FAQs
What are the documents which I will have to carry for the completion of my Schengen Visa application process?
Schengen VISA application process is an easy method for Austria Schengen VISA for occupants of RWANDA. The customer will need the following documents:
Firstly a Schengen Visa form needs to be filled for a Schengen Visa.
Next requirement is to have a valid passport with 2 blank pages in it. A term of 3 months is also necessary.
Another important requirement is of a passport-size photograph. Attention is required that the photograph is latest and not more than 6 months old. It is also advised that the passenger carries his personal details with him.
Next important document is his payment procedure details. This will comprise of debit/credit card or a valid PayPal Wallet
Bank statementis another necessity.
Authorized travel insurance is the last requirement which will be required for Schengen Visa application.
When can I expect my Schengen Visa to get processed?
Austria Schengen VISA for Citizens of RWANDA processing depends on the choice of plan a customer makes. Different plans which are available are:
Standard processing time– This is a standard option that will allow you to receive your Visa at an affordable cost.
Rush processing time – Through the Rush processing option, you will receive your Visa very fast. But the price is a bit more expensive than standard service.
Super rush processing time– As the name suggests, it is the most expensive option. But You will receive your Visa asap.
How can I apply for the Schengen Visa?
For getting a Austria Schengen Visa for Citizens of RWANDA you will have to follow these steps:
Stage 1: The client needs to explain the reason behind their journey.
Stage 2: Prepare all the required documents.
Stage 3: Be present in the Schengen official visa application center for your visa to get authorized.
Stage 4: Have patience until you get your visa.
What will be the validity of my Schengen visa?
Your Austria Schengen Visa for Citizens of RWANDA, will be open for three months or 90 days as this is a short-term visa. The authenticity will depend upon the number of channels you have applied for. Another critical feature review is that the explorer Visa will simply remain genuine for 10 days.
Is this company secure?
Our customers are given full guarantee that our iVisa.com Services are completely reliable. There is no doubt that our services are worth your time and cash. The association regards your choice of sharing your own subtleties, and it would be their first concern to keep it secret. iVisa.com is the ideal decision for you if you need Austria Schengen Visa for Citizens of RWANDA.
How can I learn more about Schengen Visa?
Austria Schengen Visa for Citizens of RWANDA is simple to follow and understand. In any case if you need assistance, you can contact the client care helpline on the iVisa.com site.
Is there a way to be updated with respect to my Schengen Visa?
You can follow the iVisa.com website to check for updates concerning your Schengen visa. Contacting customer care is also an option.