If you are searching for information related to Austria Schengen Visa multiple entry rules, you have come to the right place. Schengen Visa is a mandatory document required to enter Austria. Apply with iVisa.com to learn more about the Austria Schengen visa: multiple entry rules.
Austrian Schengen Visa allows the holder to stay in Austria for 90 days within 180 days. Travel is still possible with the right documents. If you need more information on the Austria Schengen visa multiple entry, read on.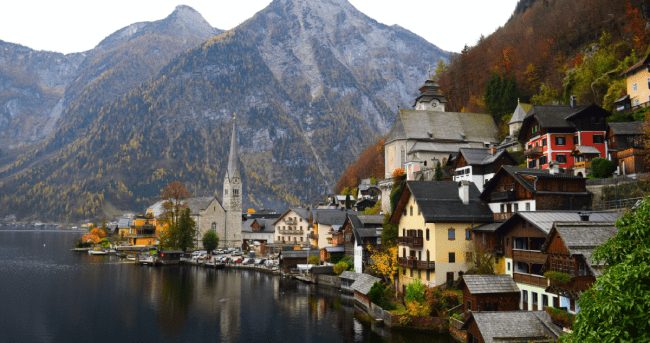 How can I get my Schengen visa through iVisa.com?
Go to the application page.
You will fill in some basic information about yourself and your trip.
Select a processing option.
Our experts will review your application and let you know if there are any problems.
Receive the final document via email.
Print or display your travel document at the airport in Austria.
Start your Austria Schengen Visa application now.
Frequently Asked Questions
What types of entry do Schengen Visa offer?
There are mostly single, double, and multiple entries allowed where these are dependent on the reasons for your visits. However, if you're a frequent traveler, it is better that you get a multiple-entry Schengen visa valid for up to 5 years. With single and double entry, you are allowed to enter once or twice respectively for your purposes. Visit the application page for more details on the Austria Schengen Visa multiple entry.
How long can I stay in Austria with my visa?
The Schengen visa will allow you to stay in Austria or the Schengen territory in general for a maximum of 90 days Per Entry. This can be spent in one single country or multiple inside the territory. For more details on the Austria Schengen Visa multiple entry, visit the application page
What are the steps to get my Austria Schengen visa with iVisa.com?
iVisa.com offers a simple application process. Just follow these steps and learn more about the Austria Schengen visa multiple entry benefits.
First, fill out the application form.
Second, revise the information and pay the application fee.
Third, you will also need to provide specific details and documents, and then submit the form online.
If you have any doubts about the Austria Schengen Visa multiple entry guidance, contact our customer support team.
What are the items required to complete iVisa.com's application?
To apply for an Austria Schengen visa, it requires you to fill the application form and also provide the below;
Scanned copy of passport: to get the contact details to fill the application form.
Valid email address: our team will send the processed document via email.
Payment method: you can pay the application fee using a credit/debit card or PayPal.
What are the processing and prices for the Schengen visa application?
You can find three options available with iVisa.com. Choose one option and start the Austria Schengen Visa application for more details on the Austria Schengen Visa multiple entry.
Standard processing option: pay an affordable price and wait a considerable amount of time.
Rush processing option: you can choose to pay a bit more and wait for a little.
Super rush processing option: pay a higher rate to enjoy a minimum waiting time.
Why should I choose iVisa.com to process my order?
You can go through the feedback left for us by our valuable customers and discover yourself that the very best reasons are- You will save some time and effort; application filling is so easy and professionals handle your information. Your privacy is our concern.
Where to find more information on the Austria Schengen visa multiple entry topic?
If you need additional details on the Austria Schengen visa multiple entry rule, visit iVisa.com's webpage. If you have doubts, get in touch with our customer care team, who are available 24/7 and will provide you with all the necessary information on the Austria Schengen Visa multiple entry.
iVisa.com Recommends
Here, you will find some information useful to plan your trip to Austria. Explore the popular tourist destination and try out different varieties of food. Tune into local music and enjoy some alone time. Head to museums for a chance to understand their culture and tradition. Austria is an amazing spot located in Central Europe, bordering eight different countries. This area is a beautiful destination for winter sports and activities. There are over a hundred ski resorts in the country where visitors can enjoy the snow. Many places in Austria are scenic and attractive. From practicing ice-skating on one of the various lakes, doing some winter hiking while admiring the spectacular scenery of the alpine summits, riding the railways and skipping through flower- meadows, or visiting the Christmas markets and many more traditions, there is surely enough to help visitors make the most out of the winter months. To visit this place, you may require a Schengen visa or ETIAS, and you can get it through iVisa.com through the very easy process. So, enjoy your holiday at the Austrian borders. Safe journey!
Hope you are satisfied with the information related to the Austria Schengen Visa multiple entry. It is time to start your application.