You are here because you want to know more about the Austria Schengen Visa processing time. Travel is still possible with the correct documents such as a negative PCR COVID-19 test, health declaration, and Austrian Schengen visa. Apply with iVisa.com to process your application with little effort and time.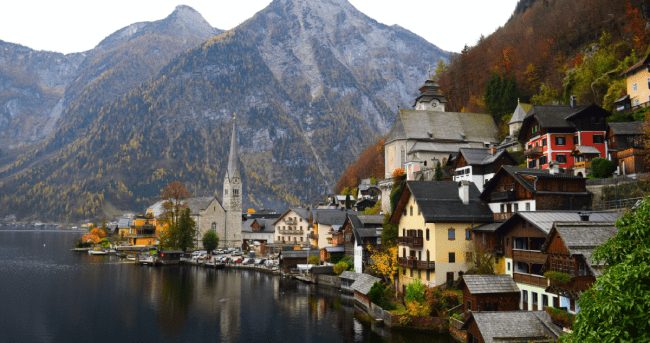 The Schengen Visa is a mandatory document that is required to enter Austria. Get the travel requirements before departure through iVisa.com. Keep on reading this article for more information about the Austria Schengen Visa processing time.
Get started on your application now.
How can I get my Schengen visa through iVisa.com?
Visit the application page.
You will fill in some basic information about yourself and your trip.
Select a processing option.
Our experts review your application and let you know if there are any problems.
Receive any document via email.
Print or display your travel document at the airport in Austria. Start your Austria Schengen Visa application now.
Frequently Asked Questions
What is the validity period of a Schengen visa?
You need an Austria Schengen visa to travel for a stay of 90 days within 180 days. This is mainly for any tourists or business purpose. You can also extend the visa for any valid reasons before its expiry. Go to the application page for more details about the Austria Schengen visa processing time.
Do I need a Visa to enter Austria?
Visa requirements depend on your nationality. Use iVisa.com's Visa Checker Tool to see whether you need a visa to enter Austria and learn more about Austria Schengen Visa processing time.
Which are the different options to process my order?
We will provide you with easier processing options to have your document. These options can opt for according to one's need and affordability. These options are:
Standard processing option: this is the basic way to get your document with little expense.

USD 20.00

-

24 hours

.
Rush processing option: this can bring your document a little faster than the previous option, but it is a bit more expensive.

USD 35.00

-

8 hours

.
Super rush processing option: it is the most expensive option available as it processes the order the fastest.

USD 60.00

-

4 hours

.
If you have any doubts about the Austria Schengen visa processing time, contact customer support agents. They are available 24/7.
What all are the distinct steps to apply for an Austria Schengen Visa?
You can complete the application form by following these steps.
First, fill out the online application form here. Then opt for a suitable processing time.
Second, verify and double-check the information. Now, complete the online payment through a valid debit/credit card.
Third, upload the scanned copy of a valid passport and other documents if necessary.
What are the essential items to get an Austria Schengen visa?
You only need to provide the following items:
Scanned copy of passport: we require this to get your contact information.
Valid email address: you will receive the processed documents via email.
Payment method: you can pay the application fee using a valid debit/credit card.
Apply through iVisa.com to learn more about the Austria Schengen Visa processing time.
How secure is iVisa.com to process my information?
We impress our customers through proper and convenient services. We ensure a delighted, safer, and secure process to get your documents on your hands with affordable means. Your information is secure and processed by a team of professionals. See the reviews for more proof.
How to reach out if I need any help?
If you need any help, contact our customer care team. They will resolve the issue as fast as possible. If you need more information about the Austria Schengen Visa processing time, visit iVisa.com's webpage.
iVisa.com Recommends
If you are planning a trip to Austria, then this section will help you to get an insight into Austria. It is a beautiful country, and you need to explore every aspect of it. Austria is an enchanting country with dream-like landscapes, picture-perfect meadows, and grasslands, stunning baroque architecture, and music. You can have an unforgettable experience on your next vacation, make sure you include and never miss those beautiful hotspots in Austria. many such places include Vienna (walk down the Glorious Past), Salzburg (A date with Mozart), Innsbruck (the picture-postcard Town), Salzkammergut (relax and rejuvenate), Graz (immense in History, Culture, And food), Vorarlberg (land of mountains), etc. You will also find plenty of accommodation as well as transport options near all these charming Austrian tourist places to make your vacation enjoyable. There are lakes, parks, mountains, magnificent cities, and friendly people. You can get a better experience by incorporating yourself with the people. Interact with them, learn about the place before you visit. Try the local dishes to get a taste of Austria. Tune in to popular music and visit heritage and cultural places. So, pack your bag and enjoy your holidays in Austria!
Apply for the Austria Schengen Visa with iVisa.com.