Are you looking to detox from the stress of work? Well, look no further than Austria. Famous for its spa retreats and quality of life, Austria has something to offer to everyone. From ancient to modern art and architecture, pristine mountains and lakes to a colorful cuisine, Austria has it all.
Immerse yourself in the ultimate Austrian experience away from the hustle and bustle of everyday life. The rustic country has diverse experiences to offer.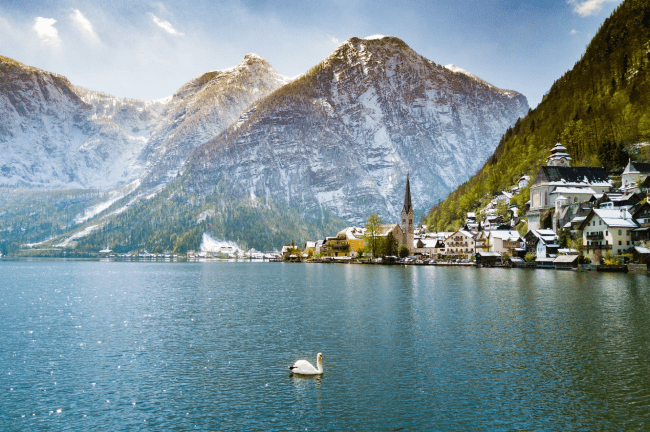 Let me tell you that iVisa.com has implemented this new product Austria ETIAS to make it easier for you. The process is very simple and only takes about 15 minutes.
Keep reading our FAQs to get one step closer to being able to fill out iVisa.com's online form today!
Frequently Asked Questions (FAQs)
WHAT IS AN ETIAS?
European Travel and Information Authorisation System or ETIAS will be a reality from 2022 onwards.
As a result of the recent improvements in technology and safety measures, Austria has introduced an EU visa waiver scheme which will require non Europeans to apply in advance for a travel authorization. This will be like a visa but easier and will allow you to visit Austria for business and leisure purposes through a simple online form!
DO I NEED AN ETIAS FOR AUSTRIA?
ETIAS is a new necessity for citizens from countries exempt from the Schengen visa.
Citizens of Paraguay must get an ETIAS to visit Austria. Keep reading in order to understand how or check out the iVisa.com application form for a quick sneak peek.
HOW CAN I APPLY FOR AN ETIAS?
Through 3 easy steps:
First, complete the application with your personal info and select the procedure time that you want.
Second, check the information and if you need to update something, just do it. After that, pay for your application form (credit/debit card or your Paypal account).
Third, simply upload the required documents related to your nationality and submit.
To understand whether or not you can apply for ETIAS, check out iVisa.com's Visa Checking Tool on the iVisa.com homepage.
WHAT DOCUMENTS WOULD I NEED?
Apart from the basic background questions, you will only have to gather the following documents:
A valid passport scan
An email
Payment alternatives, it includes a credit or debit card, or even a Paypal account.
Any inconsistency that may lead to a round of manual questioning or decline of your application. Remember that if you have doubts, do not hesitate to contact our operators who will gladly assist you.
Enter here and complete your online application.
WHAT IS THE COST OF THE PROCESS?
Worried about expenses?
Well, we have 3 options for you to choose from, all tailor-made to the service you require!
Option 1: The "Standard" tier gives you all the basic services for a moderate waiting period.
Option 2: The "Rush" tier allows you a quicker option for a relatively higher price.
Option 3: The "Super-Rush" tier is useful if your journey needs to begin soon and you require a fast-tracked process.
Want to know more? Reach out to our support team customer agents, they are available all the time.
HOW LONG DO I HAVE TO WAIT TO RECEIVE THE ETIAS?
Everything will depend on the processing time you choose (Standard, Rush, or Super Rush). Remember that the faster you want to obtain the Austria ETIAS, the more you will have to pay.
HOW LONG IS MY ETIAS VALID FOR?
Once you receive your ETIAS it will have a validation of 3 years. Remember to always use the ETIAS in that period of time to avoid any problems at the airport.
Need more information? No problem! Our customer agents are happy to help you.
HOW DOES IVISA.com ENSURE SAFETY?
iVisa.com has the most sturdy and reliable systems in place to protect your information while easing the hassle of the usual application processes.
Read our client reviews and see what they have to say!
WANT TO KNOW MORE?
In case you do have any other questions in mind - we're ready to help! Contact us with anything and everything you need. Besides, we invite you to visit our website and discover extra information about ETIAS and other types of documents.
You're ready to go! Fill out the Austrian ETIAS form via iVisa.com today.