Have you ever visited Eisriesenwelt Cave? It has to be one of the best places to visit for nature lovers in Austria. All nature lovers will love this amusement park that has a large number of underground ice caves. You need to climb down around 700 steps to see the Eispalast. Eispalast is a huge palace made from ice that sparkles beautifully when light hits its walls. If you are planning to visit this stunning place as a citizen of Macao, you will need Austria ETIAS to enter Austria.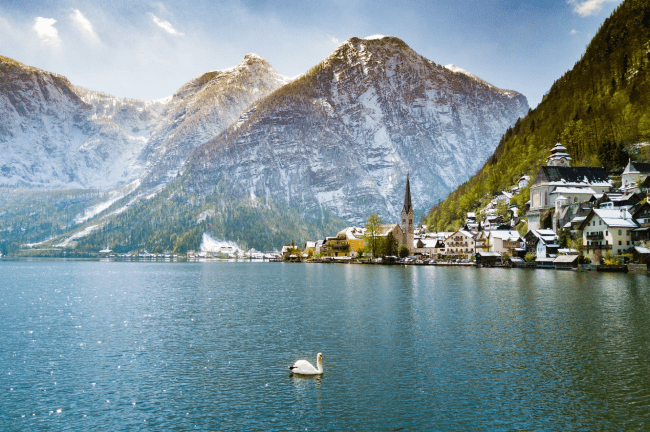 This document is a travel authorization document that will be required by Austria immigration authorities from all citizens of Macao and other visa-exempt countries. This system will be operational by 2022 as proposed by the European Union. The European Union has planned this system to enhance border security and reduce illegal entries to the country. You can utilize this document for tourism, business, transit, or medical trips. For work and study, you will need to apply for a visa. Use iVisa.com services to obtain Austria ETIAS for the citizens of Macao easily.
This article will provide you with the information you need to know about this latest development of ETIAS.
FREQUENTLY ASKED QUESTIONS
What is the meaning of Austria ETIAS?
ETIAS is a short form of the European Travel Information and Authorization System that is a newly developed travel authorization system. This document will soon be required by the citizens of sixty-two visa-free countries to enter into any of the twenty-six Schengen countries in Europe. For example, if you are a citizen of Macao and planning to travel to Austria, you will need an Austria ETIAS. Considering the growth of terrorist and criminal activities in various parts of Europe, the European Union proposed this system to keep a check on every traveler coming from any visa-exempt countries.
Why is ETIAS required?
This system is primarily established for security purposes. As per the President of the European Commission, it is important to have every detail about the traveler entering the Schengen countries in order to regulate illegal immigration. There are many advantages of this system like:
You will have to spend less time on the application of your ETIAS.
The border management of European Union countries will be enhanced.
It will reduce the illegal migration of people.
You will get authorization to enter the Schengen countries multiple times during the validity of your document.
Which countries fall under the category of ETIAS application?
There are sixty-two visa-free countries that have the authority to enter the Schengen countries without any document or authorization. But, by 2022, citizens of all of these countries will be required to apply for the ETIAS authorization to enter any of the Schengen countries.
These countries are Albania, Argentina, Antigua & Barbuda, Australia, Barbados, Bahamas, Bosnia & Herzegovina, Brunei, Brazil, Chile, Canada, Colombia, Costa Rica, Dominica, El Salvador, Grenada, Georgia, Guatemala, Hong Kong S.A.R, Honduras, Israel, Japan, Kiribati, Malaysia, Macao S.A.R, Mauritius, Marshall Islands, Moldova, Mexico, Montenegro, Micronesia, New Zealand, Nauru, North Macedonia, Nicaragua, Panama, Peru, Palau, Paraguay, Saint Kitts & Nevis, Saint Vincent, Saint Lucia, Serbia, Samoa, Singapore, Seychelles, South Korea, Solomon Islands, Timor, Taiwan, Tonga, Tuvalu, Trinidad & Tobago, Ukraine, United States of America, United Arab Emirates, Uruguay, Vanuatu, and Venezuela.
Is it secure to apply with iVisa.com?
Yes, iVisa.com services are 100% safe and secure to use. This is due to the high-security systems we use. Your personal information will be safe in our hands and only authorized people will be allowed to open it. You can also check our reviews to read more user feedback.
Where can I find more info?
You can check out our page to get more info about our services and the procedures we follow. You can get answers to all of your questions by emailing us with your query about ETIAS. Our experts will revert to you in the shortest possible time.