Maybe you haven't heard about Austria's cuisine, but we must say it's delicious. From Wiener Schnitzel, which is beyond a breaded chicken, to the Sacher Torte which is one of the most famous chocolate cakes in the world with a recipe from 1832. Austria can surprise you with these amazing dishes. Check the entry requirements so you can visit Austria soon.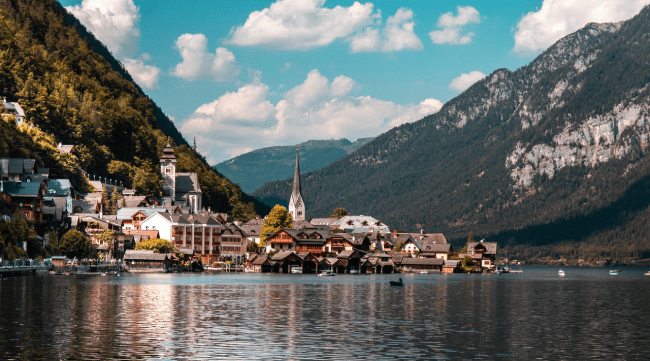 Citizens of Bosnia and Herzegovina can apply for the new electronic system to enter Austria which is called ETIAS. This new process is valid for all the countries in the Schengen area.
You can relax because iVisa.com can support you with this process by applying here. iVisa.com gives you a simple, fast, and 100% reliable service.
Keep reading about Austria ETIAS below.
Frequently Asked Questions (FAQs)
What is ETIAS?
ETIAS is an electronic questionnaire which is a new requirement for countries that are currently visa-free to the Schengen area. ETIAS is the acronym for European Travel Information and Authorization System.
The ETIAS's purpose is to collect non-EU travelers' information so it can be used to identify potential threats to the European countries. Hopefully, this process will decrease crime rates, illegal immigration, and terrorism.
Begin the ETIAS application with iVisa.com!
Is ETIAS required for Bosnia and Herzegovina citizens?
Yes, citizens of Bosnia and Herzegovina need to apply for an Austria ETIAS. Bosnia and Herzegovina are among the countries that are visa-exempt to the Schengen countries, which includes Austria. Therefore, ETIAS is required.
Go to the application page and enjoy Austria soon!
Is Austria ETIAS equivalent to a visa?
No, ETIAS and visas have plenty of differences and the main one is about the process. Applying for a visa is more complicated because you need an interview at the consulate, paperwork, and long waiting periods. On the other hand, ETIAS is easier, because you only need to fill out an online form that you can do through iVisa.com's platform.
Explore the application page to find out more!
Is the ETIAS only valid for Austria?
No, ETIAS is not a process just for Austria. The authorization document is valid for the 26 Schengen countries. In case you are unsure if the countries you plan to visit are part of the Schengen agreement go the iVisa.com Visa Checker and confirm the travel documents you need.
If you have some questions, contact iVisa.com's agents, but if you are ready to apply, go to the application page.
How long is Austria ETIAS valid?
ETIAS document is valid for 3 consecutive years. When you are in Austria or any other Schengen country, then you can stay up to 90 days.
Apply now and get to know Austria soon!
What docs are requested?
You should have the following:
A passport's scan showing your details and picture.
An email address so iVisa.com can send your ETIAS.
Payment, you have the option to pay with a Paypal account or with a credit/debit card. There is a minimum price to pay for iVisa.com's service.
Remember to complete all the information required in the electronic form. You will be asked about your name, address, parents' information, among others. Also, give details about criminal records, previous trips, and health background. Continue by applying here.
Which are the procedure times to get the ETIAS?
iVisa.com provides three methods to get your Austria ETIAS:
Standard option, the average waiting time to get the ETIAS.
Rush option, a rapid process for a higher price.
Super rush option, in case you have a bigger budget and no time to wait.
Ready to get the Austria ETIAS? Then go here.
How is the Austria ETIAS process?
Complete the online questionnaire with truthful information and pick a processing time (Standard, Rush, and Super Rush).
Double-check your information. Select a payment method between a *credit/debit card or a Paypal account**.
Upload the documents required such as your passport's scan.
Visit Austria with your ETIAS now!
What answer will I receive in my email?
After completing your application and detailing a valid email address. iVisa.com will send you the ETIAS document. You must have the ETIAS printed or on your phone, ready to show when requested by the airport officers. Border control has the final decision for your entry so keep your ETIAS close to you.
How secure is iVisa.com with the ETIAS?
iVisa.com specializes in travel documentation like ETIAS. Plenty of travelers around the world keep choosing iVisa.com because of the safety standards within its systems and platforms. Read our customers' opinions for more information.
How can I obtain more information?
[iVisa.com] gives you the next options, explore the main page, check with customer support, or write to help@ivisa.com. Either way, we will solve any of your doubts.
ETIAS are easy to get, start now!