Have you ever had a chance to visit Hallstatt, a small town in Austria with eye-catching scenery and a UNESCO World Heritage site named Dachstein Salzkammergut? By planning a trip to this stunning place you'll have a chance to explore the underground Salt Lake and the Dachstein caves. These caves are about 1174 meters deep. In these cases, you can explore magnificent frozen waterfalls and huge pipe-shaped galleries that are formed by an ancient underground river. All of these amazing places you can discover when you plan a trip to Austria. To travel to Austria from Kiribati, you will soon need Austria ETIAS as per the new rules set by the European Commission.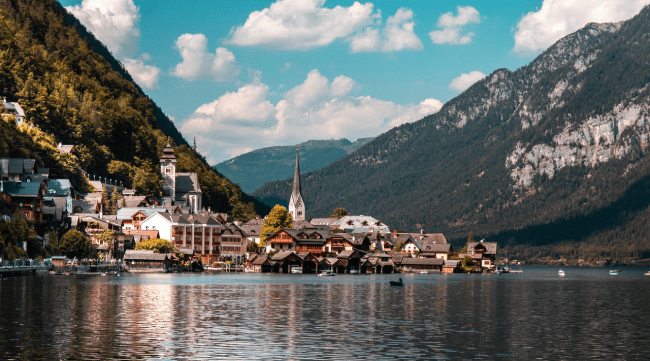 This travel authorization system has been proposed by the European Union to enhance border security and regulate illegal immigration. This document will be operational by 2022 in twenty-six Schengen countries in Europe. This is an e-document and you can submit your application form with the assistance of iVisa.com. You can explore more information about the Austria ETIAS for the citizens of Kiribati by checking out the following frequently asked questions:
Frequently Asked Questions
What is Austria ETIAS?
Austria ETIAS is an online travel authorization document, which will soon be required by the Austrian government to allow your entry to Austria when you travel from any of the sixty-two visa-free countries like Kiribati. In the past, all visa-exempt countries' citizens have the privilege to enter any of the twenty-six Schengen countries without a visa or any other travel authorization. They just need to show their passport and they can enter the country. But, by 2022, every citizen of these visa-free countries will have to apply for a travel authorization document before their visit. This will help the European government to get detailed information about every traveler and improve border security.
What are the benefits of Austria ETIAS for the government and travelers?
ETIAS will be very helpful for both the government and travelers as the process of its application is very simple. Hence, travelers can easily get their authorization. It will allow them to enter the country unlimited times for the duration of the approval. This is an e-document; thus, travelers will not be required to visit the embassy to get approval for this document. The government can also benefit from this document as it will help border control to keep a check on travelers. This will reduce the rate of criminal activities and terrorism. Also, the government will have information about every citizen entering the Schengen country.
Do I have to provide personal information while applying for ETIAS authorization?
The main aim of Austria ETIAS is to make the process easy for the applicant. Hence, you don't need to provide such detailed information as you need to input in the application form for a visa. You will have to give your full correct name, citizenship details, and contact information. As this document is mainly proposed to improve border security, you will also need to submit some personal information like criminal records and medical status. This information will be checked against different databases and your travel authorization will be approved on the basis of this analysis.
Is it safe to apply for ETIAS with iVisa.com?
Yes, you can completely trust iVisa.com services for your ETIAS application as we have created this to protect your information. We utilize the best security measures to make our travelers feel confident that their personal information is safe with us. You can check the reviews on our [website] left by our valuable clients.
Where do I get more information about Austria ETIAS?
The website of iVisa.com has information about ETIAS and other travel-related documents, so just go there and learn more about our services and processes.
Get ready by learning more about your ETIAS and enjoy your trip to the fullest.