Austria has plenty of historical sites reminiscent of a magnificent royal past. One of them is the Baroque Schönbrunn Palace which was home to Empress Maria Theresa. This impressive building holds over 1,400 rooms that include royal apartments, a gallery, and the Hall of Mirrors. Walk around 500 acres of gardens and get a taste of Austria's incredible history.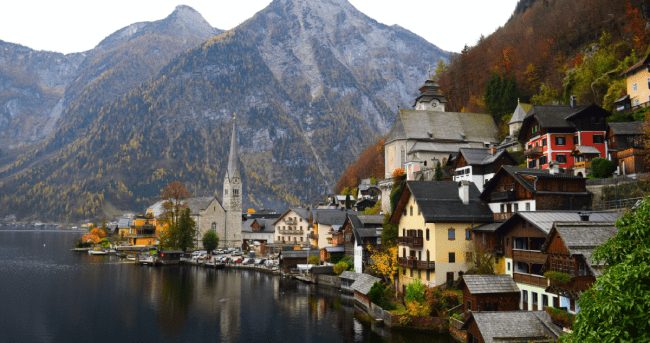 International visitors who are planning to travel to Austria need to comply with a new entry requirement, refer as ETIAS. Citizens from countries that don't require a Schengen visa will need to get an ETIAS. This is the case of Chile, for this reason, citizens of Chile need an ETIAS.
iVisa.com can help with your ETIAS as the process is made fast, simple, and reliable through iVisa.com platform.
Keep reading about ETIAS below.
Frequently Asked Questions (FAQs)
What is the ETIAS?
ETIAS refers to the European Travel Information and Authorization System. ETIAS compromises an online form that will only take you a few minutes to complete.
The European Union is implementing this authorization document due to security concerns. High crime rates and irregular immigration are forcing the EU to take great measures to better control European borders, therefore, ETIAS is a great tool to detect potential criminals before their entry.
Start the application with iVisa.com today!
Do I need an ETIAS as a citizen of Chile?
Citizens of Chile need an ETIAS to enter Austria. Chile is a visa-free country to the Schengen space, therefore, an ETIAS is required.
Go to the application page and visit Austria soon!
Is Austria ETIAS similar to a visa?
No, ETIAS and visas aren't similar in several aspects. For the process, visas require interviews at the consulate and paperwork. This is not the case for ETIAS, you just need an Internet connection to complete an online form.
Countries that require a visa to the Schengen area won't need an ETIAS. On the contrary, countries like Chile that don't require a Schengen visa will need an ETIAS.
Get the ETIAS as soon as possible, applying here!
Is ETIAS valid for other countries apart from Austria?
The European Union established the ETIAS for the 26 countries in the Schengen zone which includes Austria. Remember that not all European countries are part of the Schengen agreement, so be careful when planning your itinerary.
Go to the Visa Checker and confirm if you just need an ETIAS to travel. iVisa.com can also help you with any other travel documents you might need, go to iVisa.com main page and find out more information.
How long is Austria ETIAS valid for?
ETIAS is flexible because you can have as many trips as you want, but make sure to follow the next parameters:
The ETIAS document is valid for 3 consecutive years.
You can travel to Schengen with your ETIAS for up to 90 days.
Apply now and discover Austria soon!
What documents are requested?
You will be required relevant information in the electronic form. From your name, address, parents' details, among others. Also, you will be required information about criminal records, medical conditions, and previous trips.
Check the next requirements too:
A passport's scan.
An email address that must be valid so your ETIAS arrives safely.
Payment alternatives, iVisa.com has a minimum price to process your application which you can pay with Paypal or with a credit/debit card.
What are the processing times to get the ETIAS?
According to your needs in time and budget, select the following options:
Standard service, an average waiting time to get your requirement done.
Rush service, for a higher price you get a quicker service.
Super rush service, in case you can't wait, then select the fastest alternative.
Not sure about something? Contact our customer agents.
How is the ETIAS process?
Fill out the online questionnaire with truthful information and pick a processing time.
Review your information and correct any mistakes. Determine your payment with a *credit/debit card or a Paypal account**.
Upload the documents required such as your passport's scan.
Travel to Austria with your ETIAS now!
What exactly will I get in my email?
iVisa.com requires a valid email address so your ETIAS document arrives safely. Keep your authorization document at all times when entering Austria or any other Schengen country.
How safe is iVisa.com?
iVisa.com offers 100% safe services for any travel documentation you need, including ETIAS. iVisa.com platform works with the highest security guidelines to keep your information safe at all times. Explore our clients' opinions about satisfactory services with iVisa.com.
How can I get more information?
Continue reading iVisa.com's main page for any travel requirements you need. Besides, reach out to customer support in case you have specific questions.
ETIAS are easy to get, start now!