Talk about a hidden gem! Austria is one of Europe's richest countries, literally and culturally. Most of Austria is still undiscovered by tourists. So forget about overcrowding and start daydreaming about immersing yourself in some fascinating royal & musical history, set to a backdrop of glimmering lakes and snow-capped mountains. Keep reading to find out more about how you can go about getting yourself an Austria ETIAS - an authorization you'll need in addition to your ticket to Europe.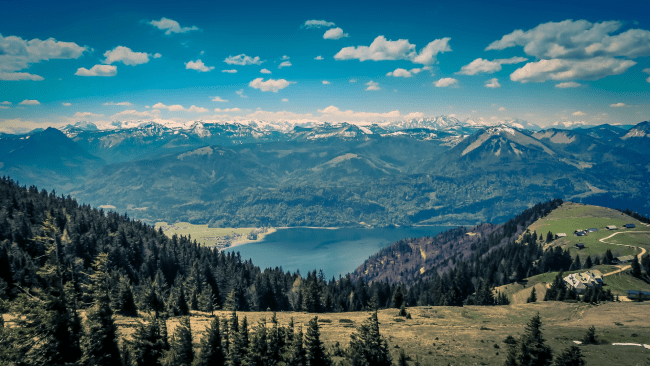 Set aside a few minutes to go through our FAQs below and prepare to jet set off on the next flight to Austria. Allow us to take you through iVisa.com's online form so you can gather all the knowledge you need to get the ETIAS in your hands, quickly yet safely.
In the words of Billy Joel, Vienna waits for you!
Frequently Asked Questions (FAQs)
WHAT IS THE ETIAS AND DO I NEED IT?
The European Travel and Information Authorisation System or ETIAS is a new system, which has been established with the purpose of keeping track of all visitors who enter the Schengen Zone. It scans, updates, and oversees all applicants thus allowing non-EU tourists to visit these countries for tourist, business, medical, and transit reasons.
Currently, there are 60+ countries whose citizens need to apply for an ETIAS. New Zealand is one of these countries and hence must get an ETIAS to visit Austria.
Continue reading in order to understand how to get this or take a look at the iVisa.com application form.
HOW DO I APPLY FOR THE AUSTRIAN ETIAS?
To understand whether or not you can apply for the Austrian ETIAS, check out iVisa's Visa Checking Tool on the iVisa.com homepage.
Once you are sure you need the ETIAS, pop open a Lemon & Paeroa and let us guide you through the 3 quick steps that'll get done before your fizzy does.
One, fill out the application and pick the procedure time you most prefer (more on this below).
Two, confirm the details you entered in step one and use your credit/debit card or your Paypal account to pay the fees and seal the deal.
Three, upload the required documents related to your nationality/passport and hit submit!
Once you receive your document, the ETIAS will be valid for 3 years or until the end of the validity of the documents used in the application, whichever comes first.
WHAT DOCS DO I NEED TO APPLY?
The information needed is pretty generic and is asked only to address security concerns for all tourists. We would advise you to answer all questions honestly and thus avoid any red flags that may lead to a round of manual questioning or decline of your application.
Here's a list of things you should be prepared with before filling out the application:
A scan of your passport (to be valid for at least 3 months from the expected date of arrival).
Photo: if you want, you can use iVisa.com Photos.
A valid e-mail address.
Payment: use a debit/credit card or a Paypal account.
That's it! Ready to begin? Click here to fill out your online application or keep reading to understand more!
WHAT ARE THE FEES & PROCESSING TIMES?
We have a 3-tiered structure ready for you to choose the best option according to your time and budget needs.
The Standard option requires you to wait a moderate time to obtain the Austria ETIAS.
The Rush option will provide you with a quicker service albeit for a slightly higher price. Highly recommended for when you're in a pinch for time!
Go for the Super Rush option when you need to book the fastest option, built to cater to your whims or urgent needs.
Not sure about something or just need to know more? Feel free to contact our customer agents.
HOW WILL I KNOW IF EVERYTHING HAS BEEN CONFIRMED?
iVisa.com will send your ETIAS information to the email you registered with, so check your inbox (or spam folders) regularly. Once you receive it, make sure you save it so you can carry it with you when entering Austria as the border officers will definitely request to see it. Your entry depends on entirely immigration (and facts like which country have you mentioned you'll pass through first) so don't forget to carry the documentation!
Yes, it really is as easy as it sounds! Travel to Austria now with your easy ETIAS from iVisa.com!
HOW SAFE IS IVISA.com?
When it comes to online travel procedures, iVisa.com successfully provides safe services to travelers around the world. Having built the most sturdy and reliable systems to protect your information, we do everything we can to ease the hassle of the usual visa application processes.
Don't just take our word for it - check out our client reviews and see what they have to say.
HOW CAN I ACQUIRE MORE DETAILS?
Reach out to us - we're ready to help! Contact us by either using our Self-Help Tools, contacting our customer care representatives by texting us via chat or emailing us.
Looks like you're good to go, mate! Start applying for your ETIAS form and get excited to make your Austrian dreams come true.