Austria is one of the most popular tourist destinations in Europe that attracts visitors from all over the world throughout the year. Austria gives you a chance to experience some of Europe's finest skiing pistes. You can visit this country in any season as the winters are as beautiful as the summers. When planning a trip to Austria, you must keep in mind that you will need a travel authorization document, called the Austria ETIAS to enter if you are a citizen of Guatemala or any visa-free country.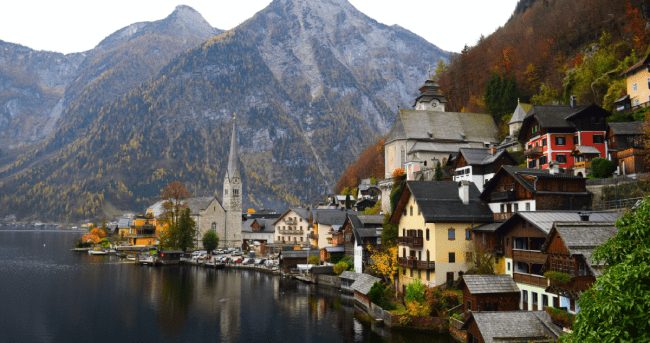 To get this mandatory travel authorization document quickly and easily, contact iVisa.com and take advantage of our amazing visa services. We will have your ETIAS ready in minimal possible time based on the processing option you select. For more details about getting Austria ETIAS for the citizens of Guatemala you can check some often-asked questions and answers given below.
Frequently Asked Questions
What is Austria ETIAS?
Austria ETIAS is a travel authorization document that will be essential for those travelers arriving from any of the sixty-two visa-exempt countries to any of the twenty-six Schengen countries in Europe. This rule has been passed to keep a check on visitors. This travel document will allow Austrian immigration authorities to regulate the entry of illegal immigrants as leaders fear this has been connected to the rate of terrorism and crime increasing in parts of Europe. The ETIAS is an e-document and you have to apply online by filling in an application form. You can fill this form in by yourself but it's a very tedious process and we know it could be difficult for you to take time out of your busy schedule. Don't worry, as we are here to help you and need just a few minutes to get some basic information from your end.
How is ETIAS different from a visa?
ETIAS is a travel authorization document that will be required by citizens of visa-free countries traveling to Schengen countries in Europe. Unlike a visa, you won't have to visit the embassy for approval of this document. There is no need for an interview to get travel authorization for the ETIAS. The processing of this travel document will take much less time than the processing of a visa. You can enter Austria or other Schengen countries in Europe utilizing this document multiple times within the duration of your document.
What do I require for this travel document application?
As Austria ETIAS is a new process, the specific list of documents you need to submit has not been disclosed. We do know some information that you will be required to submit while filling out the form. These details will be your full name, valid passport details, valid email address, valid phone number, residential address, parents' full name, and their residential address, etc. You will also need a digital photograph and scanned copy of your passport. For payment purposes, you will need a payment such as a PayPal account or credit/debit card.
Is iVisa.com a safe option to choose for getting Austria ETIAS?
Yes, you can choose iVisa.com for Austria ETIAS and all your travel document requirements. We have a wealth of experience in resolving travel-related queries and our client's issues. Our customers find our services reliable, safe, fast, and easy. By choosing our incredible services, you can relax in your home, enjoy your coffee, plan your vacation, pack your bags, or do whatever you love while we will work on your ETIAS processing and get your document ready before you travel.
How can I get answers to my unresolved queries?
All answers to your unresolved queries will be available on our webpage and you can get more info about Austria ETIAS and its application process when you visit our webpage.
Plan your Austrian adventure now and get ready for unlimited fun.