Seefeld in Tyrol, Austria has twice hosted the Winter Olympics. There is an important cross-country skiing center with ground compatible for beginner skiers. Who doesn't wish to visit this perfect destination for cold-weather sports as well as warm-weather hiking and strolls? This place is the best getaway destination to relax in a luxurious resort. Planning for a similar destination and confused about the location? Stop your research now and get ready to book a ticket for Seefeld, Austria. Keep in mind if you are traveling from the Marshall Islands to Austria, you will need to apply for Austria ETIAS to enter Austria.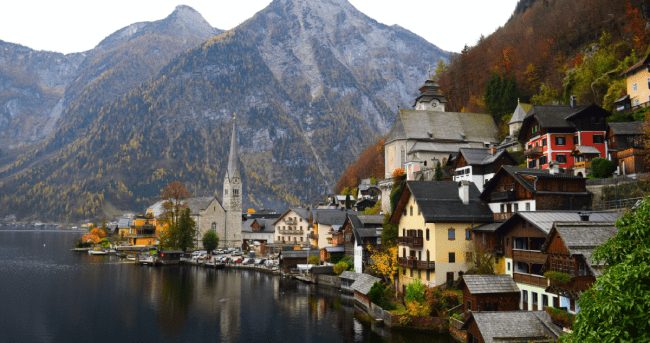 ETIAS is a travel authorization document that will soon be required by every citizen of sixty-two visa-exempt countries to enter any of the twenty-six Schengen countries in Europe. You will need to submit some personal information to fill an application form and you will get a response to your application by email. Are you too busy with your daily routine? You don't have time to understand the procedure of ETIAS? Contact iVisa.com and get your travel authorization ready in the minimal possible time.
To understand more about ETIAS and its requirements, read the following FAQs:
Frequently Asked Questions
What does Austria ETIAS mean?
Austria ETIAS is an important travel authorization document that will be operational by 2022. Currently, all visa-free countries do not require any type of travel authorization to visit any Schengen country in Europe. But, in the future, to visit the Schengen countries in Europe, every citizen of the sixty-two visa-exempt countries will need a travel authorization document called the ETIAS. For instance, if any citizen of the Marshall Islands is traveling to Austria, he/she will need an Austria ETIAS to enter Austria. This document will let the Austrian government know details about that citizen and based on the analysis, he/she will be authorized or denied entry.
How can I check if I am eligible for the Austria ETIAS?
You can check your eligibility for ETIAS by utilizing iVisa.com Checker Tool. To use this tool, you have to go to our webpage and click on the drop-down menu. After this, select your country of origin. In your case, you may select your country of origin as the Marshall Islands and Austria as your destination country. In only two seconds, you will be able to know whether you are eligible or not. You can also check for other countries if they are in your travel itinerary.
What documents will I need for the application?
As this is a newly developed travel authorization document, the exact list of documents you will need for the application is yet to be disclosed. However, as this travel authorization document is proposed to make authorization procedure simpler, you will probably only need only a few documents like:
A valid passport with a validity of minimum six months
A valid email address
A payment method like a PayPal account or a credit/debit card
How much time do I need to fill the application form?
To fill in an online application form on iVisa.com, you will need around 20 minutes of your time. This application form can be finished in less time depending on how quickly you finish all the steps. But it is recommended to take it easy and you will get your ETIAS quickly.
How safe is using iVisa.com's services?
iVisa.com services are totally safe to utilize. You can get your travel document ready as soon as possible thanks to advanced systems. Your private information is also safe with us as we use a top-notch security system. Still unsure about our services? Check reviews given to us by our customers.
Where do I go to get more information about Austria ETIAS?
Still, wondering about the procedure of Austria ETIAS? Don't worry, get assistance by visiting our page and get more info about processing times and pricing.
Obtaining Austria ETIAS for the citizens of the Marshall Islands will be easy and fast when you apply with iVisa.com.