The ability to explore the exotic and beautiful country of Peru attracts many travelers from outside its borders however, Peruvians in search of beauty may be led to explore the nation of Austria. Visiting this nation is a must when you explore Europe, and that's why you should know how to properly obtain an important document like the Austria ETIAS for Citizens of Peru. By knowing what documents you need to visit Austriayou'll avoid stressful situations at the International airport and have more time to enjoy this beautiful country.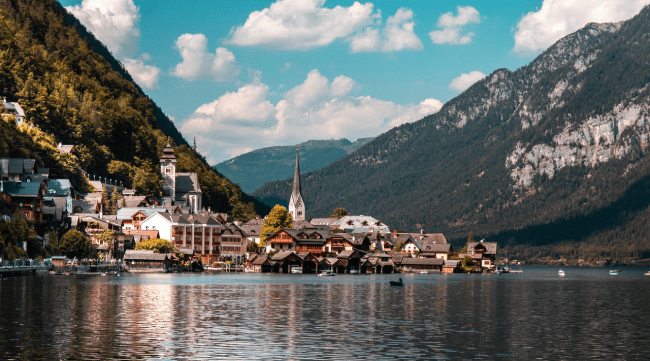 Knowing these requirements is more important than packing your luggage for the trip. After all, these documents are what give you the pass to visit Austria. In the case of the citizens of Peru, it's necessary to apply for a Austria ETIAS.
The good news for you is that you can apply for this document using iVisa.com's services, and all you have to do is to complete the steps in the following information.
Frequently Asked Questions (FAQs)
What is the meaning of ETIAS?
The European Travel Information and Authorization System or simply ETIAS is a travel authorization that permits you to visit the Schengen area freely. This system provides a document that allows the authorities to keep track of the travelers entering the countries in the Schengen Area.
The Austria ETIAS is an obligatory requirement for many travelers, including Schengen visa-free as you read before. Don't forget this detail while planning your upcoming trip to Austria.
How do I know if I can apply for the Austria ETIAS?
To verify if you can apply for the Austria ETIAS, take advantage of iVisa.com's Visa Checker Tool, which you'll be able to see once you enter iVisa.com's homepage.
There's not a special science behind this tool. It doesn't require a lot of effort to use. Select "Peru" as your nationality and then choose "Austria" as the destination. You'll quickly know all the important details about the documents you need to visit this fascinating country.
What requirements do I need to apply?
It might have an effortless online process, but you still have to provide documents to get the Austria ETIAS. We cannot offer you the exact list yet, but you can read the following list to have a better idea of the possible documents, especially because these tend to be mandatory to travel anywhere:
Valid Passport
An email address so you can receive your document properly.
Payment methods like debit/credit card or a Paypal account.
What are the processing times and prices?
Since this document is very new, it might be difficult at the moment to offer you an exact price and processing time because it can change from country to country. This is why we are going to provide you the most important details about our processing options:
Standard Processing Alternative: it's the standard option for those who are not in a hurry because it has the least expensive price.
Rush Processing Alternative: you can get your document faster but by paying a higher cost.
Super Rush Processing Alternative: it's the quickest option so it's also the most expensive.
How can I apply for my Austria ETIAS?
You can apply for your AustriaETIAS using an official government webpage, but don't it might be more difficult this way. If you apply using iVisa.com's online form you alleviate a lot of effort and time. You'll complete the following steps:
First, answer the initial questions on your online form. Once you're done with that, you can select the procedure time.
Second, re-read your information and review it to confirm that there are no mistakes and then pay for the service.
Third, upload the documents and then attach them to the online form. Next, just click on the 'submit' button and send the application.
After you finish the entire process, you'll be ready to get your Austria ETIAS according to the processing speed you selected.
Click here to begin.
How much time do I need to apply?
You'll only need 20 minutes or less to complete the online application form. If you want, you can enjoy a nice cup of your favorite hot beverage while completing this form because it'll be faster than you think!
What should I do if I travel with my children?
If you are traveling with children then you should still consider all the previous information as they will need to apply for their own ETIAS. However, this is just the basic information we have at the moment. We recommend you contact our service customer center for more details.
Do I need this document if I just stay in the transit area?
Although you might visit Austria just to complete a stopover, you still need to apply for the ETIAS. Remember that if you don't do this you could find yourself subject to delays in your transfer and even lose your connecting flight.
Is it safe to use iVisa.com?
Yes, for sure! At iVisa.com we always make sure that your information is 100% safe. Also, our modern software avoids unauthorized access to the details you offer. You can feel relaxed while completing the online application form.
I have more unresolved questions, where can I get more information?
If you've read until this point, then you might be ready to complete the form or you might have more questions. If the last thing is your case, then we're ready to assist you in the best way possible. You can reach out to our customer service team, or you can read other useful tips by exploring iVisa.com's webpage.
Plan the rest of your fabulous trip by applying for your ETIAS form on this link. You won't regret it!