Austria's number one city, Vienna, has been named numerous times the "city with the best quality of life". It's the capital of cake and the heart of music and culture. Showing such high standards everywhere you go, there's no doubt why foreigners keep visiting the country.
Frequent journeys to Austria are mostly enjoyed by travelers from Schengen visa-exempt countries. With their flexibility and freedom of travel for short trips, coming and going to appreciate opera shows, and eating sacher torte are only some of the activities you can enjoy.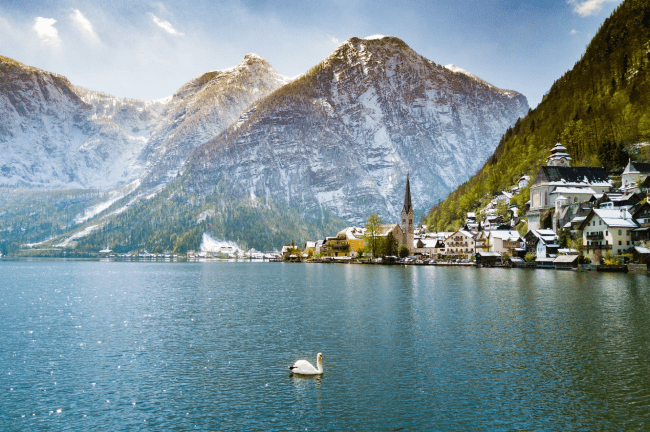 Unfortunately, the Schengen region has decided to increase its internal security measures with ETIAS; this means making sure that incoming tourists are not a threat. Very soon, these same unrestricted visitors will need to request an ETIAS authorization document that serves as a pre-screening process for them and allows them to enter the Schengen Area.
It's also very likely that you will need to present a Health Declaration Form once you arrive in addition to the ETIAS. If Austria requires it from your country of citizenship, you can find details on the iVisa.com website.
In the lines below you will find essential and insightful information about the Austria ETIAS and its validity for all travelers.
FREQUENTLY ASKED QUESTIONS
What is an ETIAS?
ETIAS is a travel document that will work as a pre-screening requirement for all incoming visitors from Schengen visa-free countries. Part of its purpose is to increase security measures in all Schengen states for locals and foreigners. ETIAS authorization will be obtained through an online application and asks from the applicant very few details, compared to a visa.
Does every traveler need the Austria ETIAS?
An Austrian ETIAS is only required for travelers coming into any of the Schengen countries, as nationals of Schengen visa-exempt countries. ETIAS application is needed by every citizen from these countries, regardless of their age. The only difference is that the fee will be different for citizens younger than 18, and older than 70 years old.
What is the validity of ETIAS?
The validity of the Austria ETIAS is subject to the final evaluation of your ETIAS application form. The final decision can grant you a travel authorization for the duration of your planned trip, or for up to 3 years.
What is the most important information about the ETIAS?
Applying the Austria ETIAS is straightforward, but you must follow the process step by step. Your application is compared with a combination of databases that screen your data to ensure it's honest. You must always double-check that you don't type in a wrong digit or letter that could be misread by the system. If so, it could lead to immediate rejection.
Which is the application process for the Austria ETIAS?
The application process for Austria ETIAS is done virtually and requires you to follow a couple of straightforward steps:
Fill out an ETIAS application form with your personal details. The form is straightforward, and you'll need to add full name, last name (if you have had another one before please include it too), date of birth, and place of birth. Part of the questionnaire also asks for your address, education, and work history, as well as medical history. The most crucial factor to remember on the application form is to indicate in which Schengen country you will start your planned trip.
Double-check that your information is correct in the first step. And proceed to make the online payment.
Finally, click on submit the application and wait. If the application was made correctly, the results will arrive in a couple of hours. But, if the system registers any errors or inconsistencies, you will receive a message with the denied results.
Does everyone get the ETIAS approved?
ETIAS authorization can be approved or rejected based on the analysis your application goes through among all the international immigration databases. You need to make sure your application form is checked before submitting and that there are no faults in your data, so it isn't rejected because of a typing error.
There are still many reasons why your ETIAS could be rejected, and if so, you will get an email notifying the results and why it was denied. Once you receive this message, you may appeal on the causes or apply again after modifying carefully what was rejected the first time.
Which documents do I need to apply?
The essential bits of document you'll need for the Austria ETIAS application is a biometric passport, your valid email address, and your credit or debit card to make the payment.
Other additional aspects you must consider at the time of application are:
Your passport must be readable by a machine; this applies to biometric passports and the two lines of the information below the photo page.
Have a separate digital photo at hand in case the form requests it, not a scanned copy of your passport photo page.
Although not requested, it may be advantageous having an electronic chip on the passport cover page.
Is an ETIAS needed if I have a Schengen Visa?
If you currently have a Schengen Visa, it means you are not a national of a Schengen visa-exempt country. Therefore, you do not require an ETIAS. You may review the online application to see if the conditions are still the same for your country of citizenship by the time your Schengen expires when you think of traveling again.
How secure is the iVisa.com platform?
iVisa.com knows how important your personal information is and how complicated the internet is. That's why they work with the best security software on their website and databases to ensure the safety of all data.
Read through some of our clients' reviews about our services here.
Who can I ask for more information about ETIAS?
iVisa.com knows that you may still have more questions about ETIAS, and its staff are more than ready to help you solve them. To get more info on Austria ETIAS, send us a message at help@ivisa.com, or visit the iVisa.com website.