Austria is a fantastic country where you can find one of the most important museums in Europe, Albertina. The museum gathers 60,000 drawings and 1 million prints, which makes it the world's largest collection of graphic arts. Explore this important art site when visiting Vienna in Austria. But before traveling to Austria, review the new entry guidelines for international visitors.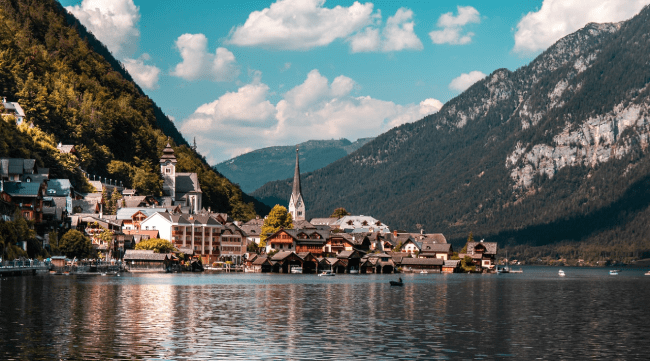 Citizens of the Bahamas who intend to visit Austria will need to apply for the new electronic system call ETIAS. The European Union is implementing ETIAS due to safety reasons and all countries that don't require a visa to the Schengen area will have to apply for an ETIAS.
iVisa.com has introduced Austria ETIAS to its platform, so now you can try this fast, simple and reliable product.
Get more information in the following lines.
Frequently Asked Questions (FAQs)
What is ETIAS?
ETIAS refers to the European Travel Information and Authorization System which will be used by the European Union to collect information from non-EU travelers. Austria will require ETIAS for all international visitors who don't need a visa to the Schengen zone. This includes citizens of the Bahamas, who will need to get an ETIAS.
Start the application with iVisa.com today!
Is Austria ETIAS a visa?
No, the Austria ETIAS is not a visa, it's an authorization document. For the ETIAS, you will only need to do an electronic form that will take you a few minutes. A visa requires paperwork and even interviews at the consulate which won't be necessary for the ETIAS process.
As well, if you are eligible for an ETIAS, it means you are already exempt from a visa to the Schengen area, including Austria. On the contrary, if you come from a country that needs a Schengen visa, then an ETIAS is not required. In the case of the Bahamas, citizens don't need a visa but an ETIAS for the Schengen area.
Start your application now!
Can I travel to other countries with the Austria ETIAS?
Yes, ETIAS is a valid document for the 26 countries in the Schengen agreement, not just for Austria. You can always go to the [iVisa.com's Visa Checker] to see if all the countries on your trip need an ETIAS or other travel documents.
Please reach out to our team if you have some questions.
How long is Austria ETIAS valid?
The ETIAS authorization document is valid for 3 years. When you are in Austria or any other Schengen country, your ETIAS allows a stay of maximum 90 days in a 180-day period.
Apply now and visit Austria soon!
What information and requirements are requested?
The online form will require personal information like name, address, employment, etc. As well, you will be asked about criminal records, medical conditions, previous trips, and anything important for the EU. We recommend answering with honesty as all your answers will be cross-checked with other databases like Interpol.
Other requirements are:
Passport's scan that will be attached to your application.
A valid email address to send the final documentation.
Payment, iVisa.com offers you two options, whether pay with your Paypal account or use a credit/debit card.
What are the processing times to get the Austria ETIAS?
Get to know the next alternatives according to your needs:
Standard option, for the lowest fee you get the typical service.
Rush option, if you don't have much time, then choose the rush alternative.
Super rush option, for a higher price you will have the ETIAS as soon as possible.
Ready for your ETIAS? Get it here.
How is the procedure?
You only need to do the next three steps:
Fill out the online form with your details and pick an option for your waiting time.
Review your answers and complete any missing information. Pay with a credit/debit card or with a Paypal account.
Upload your passport's scan and other documents if required.
Ready? Go here and start your Austria ETIAS.
How will I get the ETIAS?
This is where your email becomes very important. iVisa.com will send the ETIAS document to your email, so make sure your email address is valid. Keep the email in a printed version or an electronic device to show it on your arrival in Austria. The final decision of your entry depends on border officers, so show all your right documentation and get smooth entry.
How secure is to get Austria ETIAS with iVisa.com?
100% secure. iVisa.com's top priority is safety in any travel process, especially for ETIAS. The platform and teams follow strict security guidelines that allow full transparency in every procedure. Check the customer comments so you are convinced iVisa.com is the best company to handle your Austria ETIAS.
I have some questions, where can I get more info?
Continue exploring iVisa.com's main page for further details about ETIAS and other travel documentation. Contact our amazing support agents for any doubts you might have.
Apply and start your journey with iVisa.com!