Do you love ancient architecture and wish to experience the cultures of people from ancient times? If so, then planning a trip to the Spanish Riding School in Vienna is a must for you. This school was built in the time of Emperor Maximilian II, who introduced Lipizzaner horses into Austria in 1562. You will only get a chance to see the classical style of riding there when you visit this place as this is the only place where still this style of riding has been practiced. You will have to book tickets to watch the ballet performance by these magnificent animals. All of these activities you can do only after entering Austria and to enter Austria, you will soon need Austria ETIAS.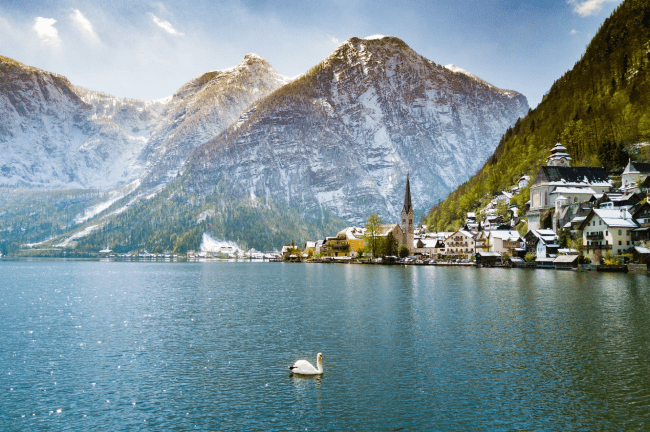 As per the new rules announced by the European Union, every citizen of any of the sixty-two visa-free countries will soon need a travel authorization document to enter any of the twenty-six Schengen countries in Europe. You can get this document easily with the assistance of iVisa.com.
To know more about Austria ETIAS for the citizens of Hong Kong, you can check following FAQs:
Frequently Asked Questions
What is Austria ETIAS?
Austria ETIAS is a travel authorization document soon to be required by the Austrian government from all citizens traveling to Austria from any visa-free country like Hong Kong. With the help of this document, the rate of terrorism and criminal activities will be reduced as the government will be able to control illegal immigrants' entry. When you submit the application form, the government will receive the important information about you and this data will be checked against different databases. Your application will be approved based on this analysis.
Do I need to get Austria ETIAS for my children if they are traveling with me?
Yes, every citizen of Hong Kong or other visa-exempt countries will require this travel authorization to enter Austria. This rule will be applied to adults as well as children. Get your and your loved ones ETIAS ready with the use of fast services of iVisa.com.
Once approved, for how long can I use Austria ETIAS to enter Austria?
You can use Austria ETIAS for its duration. This could be as short as your travel dates to a maximum total of three years from the date of its issuance. You can enter using this document in Austria multiple times. You can stay for a maximum of ninety days out of a period of 180 days from the date of your entry to the country.
What is the cost of Austria ETIAS?
This travel authorization document is a newly developed requirement by the Austrian government. Hence, we don't yet know the actual cost of this document. However, you can get an idea about its cost structure based on the processing time option you choose. You can choose the processing time option on the basis of your requirement:
Standard Option: You can choose this option when you can wait for your document for a few days as this is the basic and cheapest option.
Rush Option: If you need your document urgently, you can select this option. You have to pay a little extra cost for this option but you can get your document in one or two days.
Super Rush Option: This option will be best for those who need their document instantly. This is the most expensive option but you can get your document in a few minutes when you apply through this option.
Is iVisa.com a reliable option to choose for ETIAS services?
Yes, iVisa.com is one of the best and most reliable ways to get your ETIAS and other travel-related documents. We have a lot of clients who have relied on our fast and easy services for many years.
Can I get answers to all my questions in case of any doubt?
Yes, you should visit the iVisa.com page to get answers to all your questions and you can get more info about our procedures on our website.