Europe didn't consider initiating an online system to process travel authorizations until recently. But for that reason, it became harder to keep better track of dangers involved in the free entry of foreign travelers. That's why from 2022 it'll be obligatory to get an ETIAS to enter Europe, including citizens of paper visa-free countries.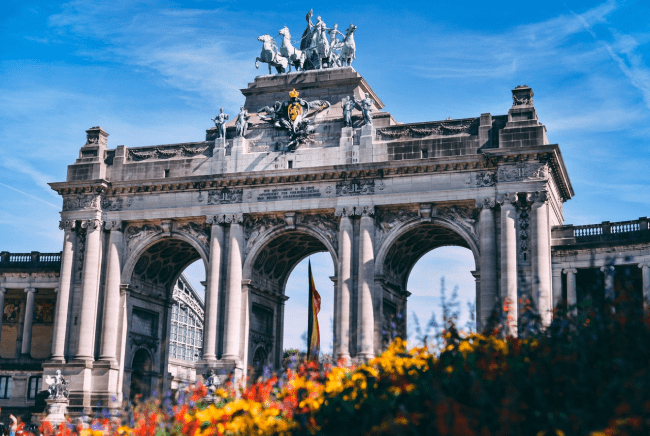 It might sound like something tedious, but it's really a great initiative because the process is totally online and it's affordable. Also, it provides other long-term advantages that will allow you to enjoy a relaxing stay in the Schengen Area.
Therefore, we recommend you read this article with news about the Austria ETIAS for citizens of Tonga. You'll learn what to do in case you decide to explore Austria and you have a Tonga passport.
You should also remember that you can apply for your ETIAS with iVisa.com's assistance, which ensures you a valid document speedily and securely. You can also find more information about this process by reading this article.
Frequently Asked Questions / FAQs
What is an "ETIAS"?
The first thing you should know is that the ETIAS is the acronym for European Travel Information and Authorization System, and it is an online platform that offers you an electronic authorization if you want to travel to the Schengen Area. It means that the ETIA works as travel permission to enter the Schengen 26 nations only.
When you receive an ETIAS, you get free transit to all the Schengen Zone, but that's possible only if you accept to follow certain measures and you provide some documentation first.
Don't forget that if your passport is from a visa-free country, then you are still required to get an ETIAS to enter certain countries in Europe.
Is the ETIAS the same as the Schengen Visa?
The ETIAS isn't the equivalent of the Schengen Visa because the ETIAS is asked only for those tourists who want to visit the Schengen Zone for business or tourism. A Schengen visa, on the other hand, is an important document required for nations that aren't visa-free and for those who want to work, study or remain in-country for more than 90 consecutive days in the Schengen Zone.
Please remember that there's more than one type of Schengen Visa. You can receive a Uniform Schengen Visa, Limited Territorial Validity Visa, Schengen Tourist Visa, and National Visa.
How can I check if I'm eligible for the Austria ETIAS?
In case you need to verify that you're eligible for the Austria ETIAS, then just a look at iVisa.com's Visa Tool, which is available once you enter iVisa.com's webpage.
To use this tool you just need to select "Tonga" as your country of origin, and after that, you can select "Austria" as the destination. This way, you'll immediately know all the important details about the documents you require to enter this gorgeous country full of baroque architecture and impressive landscapes.
How many countries are part of the Schengen Zone?
There are 26 countries that belong to the Schengen Zone, these are: Austria, Belgium, Luxembourg, Netherlands, Germany, France, Spain, Portugal, Sweden, Finland, Denmark, Lithuania, Latvia, Estonia, Poland, Slovakia, Hungary, Slovenia, Italy, Greece, Czech Republic, Malta, Iceland, Liechtenstein, Norway, Switzerland.
You can use the ETIAS authorization in any of these countries.
What documents do I need to apply with iVisa.com?
The good thing about iVisa.com is that it offers you an effortless process to obtain the ETIAS authorization. This third-party company has an easy-to-use program that won't ask for too much time or effort, and a good example of its simplicity can be seen with the following list of documents:
A passport with a copy of the main page.
An email address that you should be using.
A credit/debit card or a Paypal profile so you can pay for the fees.
Please don't forget that if you use another type of service and not iVisa.com, then you might require other documents.
What are the prices and processing times?
As you know, this document is very recent, so it isn't possible to have all the exact prices according to each nationality because these vary not only by nationality but also by the type of processing time you choose. Nevertheless, you can get an idea of ​​the options that iVisa.com offers with this information:
Standard Procedure Alternatives: This is the most common option because it gives you the least expensive price.
Rush Procedure Alternatives: This option is quicker than the previous option, so the price increases.
Super Rush Procedure Alternatives: This option is always the most expensive because you can get your document as fast as possible. It's a great option if you're in a hurry.
How can I apply for this document?
We know that a long questionnaire can be time-consuming and tiring, which is why iVisa.com created an effortless process that shouldn't require more than 20 minutes to complete. You can be ready by following these steps:
First, answer the short questionnaire in the application form with your personal details. Then, select your processing option.
Second, read the information you offered so it doesn't have any mistakes and after that, pay for the service with your preferred method of payment.
Third and lastly, upload the requirements, double-check the information, and send the application form.
Take into account that we never charge you anything unless you allow us to do so. In other words, you won't pay anything until you know the exact price. If you have more doubts about it, then we invite you to contact our customer service agents.
Are you ready to start? then click on this link.
Is it reliable to use iVisa.com?
iVisa.com's online platform keeps your information totally safe. None of the personal data you provide can be leaked, and we also work as a tertiary company that's been authorized by valid authorities to offer you the ETIAS quickly without any danger. You can read our reviews to learn more about our service if you're still unsure.
Where can I find more information?
If you have more questions about the ETIAS online process then don't stress, iVisa.com has a customer service team available to help you whenever you need it. Also, you can find more information and FAQs on iVisa.com's website in case you prefer to read other useful tips.