Europe has joined the list of territories that have an electronic system for issuing travel authorizations. Such is the case of the ETIAS, a document that you'll soon need to visit the countries of the Schengen Zone, such as Austria.
You must take this information into account before planning the rest of your trip. For that reason, we recommend you read this article with all the details about the Austria ETIAS for the Citizens of South Korea.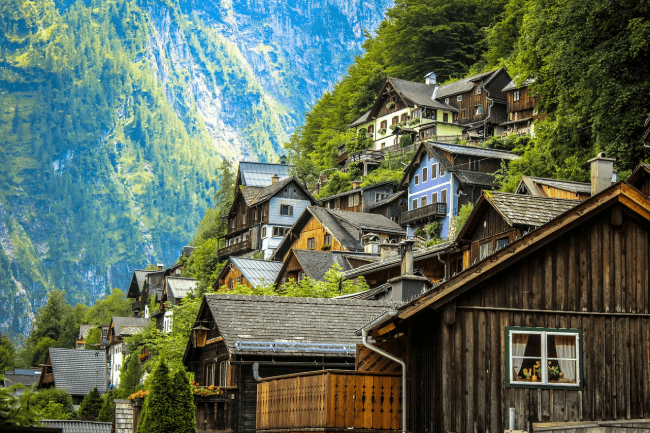 You should also remember that this document is easy to obtain because you only need to complete an online process. A good option to apply is the one offered by iVisa.com, as this site offers a safe, friendly, and efficient platform.
Learn more about this process and details of the ETIAS in the information below.
Frequently Asked Questions / FAQs about the ETIAS
What is an ETIAS and how does it work?
ETIAS stands for European Travel Information and Authorization System, and it is an official system that will launch an obligatory travel authorization by 2022 to obtain proper control of all the foreign tourists that enter the Schengen Zone because a lot of them don't need a visa to enter. This document also allows the authorities to keep track of illegal migration.
Just like the U.S. ESTA, the ETIAS has online software that offers you an electronic authorization to travel to the Schengen Zone. It permits you to enter and leave any of the Schengen nations without obstruction.
Since this document is for visa-free countries, you can use it for leisure or business purposes, but just remember that if you want to study or work for more than 3 months, then you'll require another permission.
How many countries can apply for Austria ETIAS?
The first thing that you should know is that ETIAS is a European system, which means that it is not just restricted to Austria, but also applies to other countries as well. You can use the ETIAS in any country that belongs to the Schengen Area. However, not everyone can apply for this document because it's available only for citizens from 62 countries at this time.
The countries that can apply for the ETIAS are visa-free, but they still need this authorization to enter the Schengen Zone. South Korea is part of these nations, so if you're a citizen of South Korea, then you probably need to apply for the ETIAS before visiting Austria or other Schengen nations.
What requirements do I need to apply for the ETIAS?
We highly suggest you apply with iVisa.com to evade a long list of requirements and a time-consuming process. This company simplifies the ETIAS process a lot, and proof of it is the following shortlist of documents:
A valid passport with a copy of the first page so you can provide your basic details.
Your current email address to receive the results and more details about this process.
A debit/credit card or a Paypal account to pay for the service while completing the online form since it isn't free.
If you apply with iVisa.com's service, you'll likely just need the previous documents, but remember that if you use the ETIAS official website you might need other requirements.
What are the prices and the processing times with iVisa.com?
Sadly, we cannot give you all the information about the total price for this service because it's too recent. What we can tell you is that with iVisa.com you can select one of 3 procedure alternatives. Each of these have different processing times and prices, so consider that when you're ready to apply:
Standard Processing Time: This alternative has the longest waiting time but it also has the least expensive price.
Rush Processing Time: You can receive your Austria ETIAS faster this time, but it'll be a bit more expensive.
Super Rush Processing Time: This is the most expensive choice because it offers you the document as fast as possible.
How can I apply for the Austria ETIAS?
If you apply with iVisa.com you'll only need to complete these easy steps:
First, answer the questionnaire with your personal information. You also need to choose a processing time.

Second, check the information from step one and pay for the service using your credit/debit card or Paypal profile.

Third, attach the requirements needed and click on 'submit' to complete the entire process.
Are you ready to start your application? then click here. Once you complete this process, you'll just need to wait for your ETIAS outcome via email. Don't forget that if you need help, you can contact our support service, its service is available 24/7.
What if I made a mistake while filling in my online form?
We always recommend you to be careful while completing the online form, that's why we emphasize that you should check the information before sending the form. If you do realize you made a mistake while completing the online form, then please don't hesitate to contact us via online chat or via email to help@ivisa.com.
You should also remember that this is possible only before your ETIAS is issued. Once your ETIAS is issued, it'll be too difficult to correct any typo or mistake.
How much time do I need to apply?
iVisa.com's application form is very easy so it shouldn't take you more than 20 minutes. You could even finish it faster depending on how skilled you are with forms, although we recommended you to do the entire process peacefully. Remember that if you want your Austria ETIAS as soon as possible, then you can apply with the Super Rush processing time.
Can I enter any EU country with the ETIAS?
You should always remember that you cannot travel to any EU country with an ETIAS, you can only travel to the Schengen Area with this travel document. You might require a paper visa to enter other European countries.
Is it secure to apply with iVisa.com's service?
Yes, totally! iVisa.com has at its disposal a reliable work team and a high-quality system that avoids unauthorized access to your personal information. If you still have doubts about it or you're unsure about the process, then you can always check out our customer reviews.
Where can I obtain more information?
If you want to receive personal attention or you have more questions about this process, then you can contact iVisa.com's customer service center, or you can read other useful FAQs at iVisa.com's website.